If we talk about online streaming, IPTV is one of the most commendable sources one surely wants to have. IPTV (Internet Protocol Television) is actually a great platform that makes it easy for users to enjoy various TV channels without relying on that web of cables. One just needs to have a valid internet connection to stream out their favorite content. One needs to register for some specific online resources to enjoy seamless streaming but getting confused among so many options being there in the market is also a quite obvious thing. This article is going to be really very helpful for all those who are looking for the best IPTV apps for their Android devices. We have compiled a list of best IPTV Media Players for iOS, Windows PC & Android Smart TV. Let's have a look into this.
Live Net TV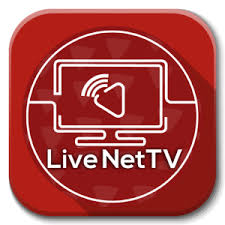 Leading up with a very few names in the list Live Net TV is one of the most favoured IPTV players that have enabled the video streaming much convenient. The tool really has vanished out the needs of cable and dish TV connection up to a greater extent. Providing users a large number of sources to access the tool makes it quite easy to access content from various countries.
Although the user menu is quite huge the easy navigation makes it extremely easy to handle on. One can now easily stream out their favorite Entertainment, News, Sports, Movies, and Live TV programs just with the help of few clicks only. Moreover, the app also includes subtitles wherever required for making the streaming process much convenient. Users are free to switch dynamically from one language to another whenever required.
GSE SMART IPTV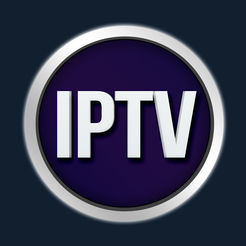 Coming up next in the list GSE Smart TV is the name that offers you free access over a huge data source. Users are free to stream out their favorite content from a huge and well-managed library with the help of easy navigation. Moreover, if someone wants to upgrade their streaming experience, they are free to opt for the in-app purchasing as well. The content being included here is listed up in M3U Playlist and JSON format.
The tool is designed to support more than 45 different video formats which means that you can easily upload any of your video content here effortlessly. Adding more into its features, the interface is quite interactive, and you can easily navigate through the different menus following the simple guide. The app supports Chromecast and one can easily transmit their content from smartphone to TV using it. If required you can also apply child lock to your TV using the parental control.
Kodi

Kodi is considered to be a local media player where IPTV can be used as an add-on to enjoy unlimited streaming throughout. Coming up with a great user interface, it is one of the finest tools available in the market that offers easy access to multiple operating systems i.e. Android, Windows, iOS and much more. One can easily use this media player for accessing videos of various formats. This open-source application is really a great source to access unlimited streaming over a wide range of content.
Best IPTV Player For Windows PC
MyIPTV
VLC Media Player
Free TV player
Kodi
IPTV Smarters Pro
ProgTV
Here we came to the end of this article about the best IPTV media players for Android, Windows PC & Smart TV. I hope you liked this article. Keep visiting Tech-Wonders.com for latest tech updates & news. See you soon in the next article.
You may also like to read: How to Install Kodi on Firestick without PC