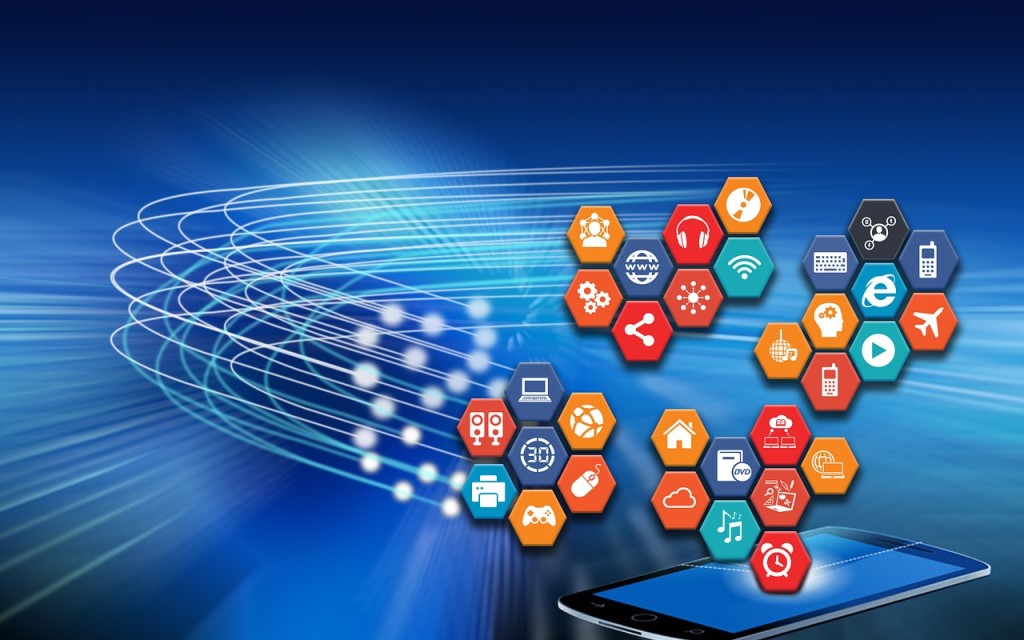 When the Matrix movie was released it seemed like just the wild imagination of movie makers, although it was a great movie. What we saw was the extent to which technology can take over our world. In recent years, there have been technological advancement whose impact is felt in almost every industry. From medicine, to home appliances (say hello to Alexa), to shopping, travel and tours and of course entertainment. The entertainment industry is amongst the top industries which feel the impact of technology the most. This impact is felt through the kinds of gadgets which we use, the capabilities which these gadgets can perform, the quality of entertainment we get and the kind of entertainment we can enjoy.
Some of the strides which the technology industry has made so far seem unrelated to gambling, but the gambling industry has embraced these advancements because of the need for growth in their customer base. Millennials find most land based casinos backwards and not a place that is 'hip or cool'. Most young people want to play with new gadgets and latest technology and if casinos do not have these, they would patronise other kinds of businesses. Young people make up most part of the population and they are a huge market base. This market base has potential for huge revenues to most industries and the gambling industry is one of such.
When it comes to gambling, the times past players were restricted to only land based casinos. If you want to play at casinos, without having your options limited, then you would have to travel to a major gambling cities like Las Vegas or Atlantic City because most states didn't have casinos. Not everyone could afford to make these trips. Well, technological advancement came in and bridged that gap. Right now, with the aid of your smartphone or electronic device, you have access to numerous legal online gambling sites. You have roulette, blackjack, poker, slots which even give you the different playing bonuses and offers like deposit 10 play 50, all from the comfort of your home. You no longer have to travel all the way to Las Vegas just to play casino games.
The creation of online casinos isn't the only way technology has impacted gambling. Another way gambling has utilized technology is through the use of Virtual Reality. Imagine, been able to experience Las Vegas from your living room in Atlanta. This is how virtual reality casino games works. With the aid of specific electronic devices, a casino player can play roulette or poker at a table game just like he is in the casino. Not just only players, punters to how used work in virtual reality enabled environment to give players the best experience. Virtual reality is gradually taking the world by storm and its impact is been felt in different ways and industries. The gambling industry is just one of such which has embraced this type of technology.
Taking full advantage of the mobile platform is another way by which technology and gambling are tightly connected. The advancement is technology saw casinos going online to offer players access to casino games without having to leave the comfort of their homes. Now, this has been taking a step further with the ability to access your favourite online casinos on the go. Most online casinos have designed platform which is compatible with mobiles. When you log into these casino sites, the system recognises the type of device used and sometimes prompts you to switch to the mobile site or automatically the mobile site is what you can access. This way players are assured of the best user experience when they log into the online casino site.
Traditional sports have always been a source of entertainment for people around the world. From football, baseball, basketball, tennis amongst other sports, people have always supported the games and competitions played. In recent years, there has been a growth of another form of sports, which has taken the world by storm. This type of sports is Virtual Sports. Virtual sports covers a whole range of sports but the most popular is fantasy football. Fantasy football has so many leagues, fans and of course, betting. With the rise of fantasy football, so is the rise of betting. Most people place bets on teams, leagues and it has steadily become a popular gambling activity.
Another tight connection between technology and gambling is the possible use of gesture recognition. This industry is worth about $19 billion presently. This industry target is on the gaming. What we hope to see is a blend of gesture recognition into all forms of casino games like poker, roulette even slots. Gesture recognition is the direction in which most gaming platforms are headed, and casino gaming is one. The possibility for a more interactive gaming experience using this form of technology is unrivalled. What we would see are games been played in a more interactive manner.
Technology has taken gambling to another level and is going to take it even higher. As advancements are made in this field, the gaming industry is plugged into it to take full advantage of the avenues for growth. Keeping or gaining more consumers is just one such benefit that casino operators enjoy from the use of technology. One such advantage technology gives gambling operators is the ability to grow their businesses, especially beyond their borders. Most online casinos are licensed and operated in countries abroad like Britain, Malta but they have consumer bases in different continents of the world like Africa. Ordinarily, these casino players would not have easy access to these casinos unless they travel to such location which might not be affordable. Technology and gambling coming together has breached these barriers and offered casino games to a wider audience. Technology has helped the world become a smaller place and taken gambling to the doorstep of any interested person anywhere they are just with the aid of a smartphone.
Featured Image by Satya Tiwari from Pixabay.
You May Also Like to Read