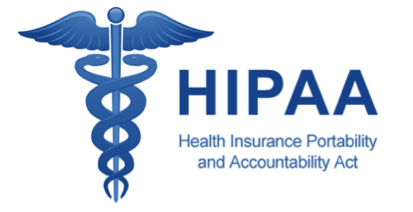 The Health Insurance Portability and Accountability Act (HIPAA) was introduced in 1996 to help tackle medical fraud. Since it was passed it has expanded greatly. The key aim of the legislation remains the same every health care organization or medical professional who does not comply with the standards set by HIPAA on patient data protection is likely to get sanctioned with a large fine.
As the way that patient data evolves, like Electronic Health Records (EHRs), there is an onus on making changes to HIPAA to improve data sharing and coordinated care. For this reason, the Office of Civil Rights (OCR) has feedback from HIPAA governed-bodies – particularly in relation to the HIPAA privacy rules and introducing changes to privacy rules to support efforts aimed at combating opioid threats in the US.
We have put together five crucial steps for you to address to possibly gaps in your data security and to ensure HIPAA compliance is in place.
1)

Risk assessment and gap analysis

You should kick off with a thorough evaluation of your electronic health record (EHR) to ensure compliance and eliminate risk. The best results will come from third-party specialist familiar with health safety and compliance.

When you select a consultant, they will get underway by evaluating your security program to ensure that it complies with HIPAA regulations and deduce whether they are ready for 'certification'. It should be remembered that the OCR does not authorize compliance but has created this role for independent outfits.

Once the assessment has been completed, your in-house consultant or team must publish a comprehensive report that incorporates:
The security status of your current outfit in relation to the OCR audit protocol.
Risk remediation steps to follow.
Steps for achieving certification.
2)

Risk remediation and Addressing compliance gaps

Based on the consultant's report, you must kick off with swift action to fill in the flaws in your security program. A qualified consultant will be able to help you establish policies, programs, procedures and standards for adapting critical security practices and controls.
3)

Use automatic compliance reporting

Evaluation standards for HIPAA require outfits covered by regulations to document technical and non-technical assessments to measure whether they are following in-place standards. This task is simply achieved through compliance and security reporting solutions. Many security management solutions offer extra predetermined event reports, such as reports based on data types and data sources; thus enhancing efficiency in your daily monitoring and reporting. Purchase a flexible and intuitive interface that allows you to change data quickly.

The automatic compliance reporting service you choose must offer centralized visibility of local and cloud assets, dangers, recorded data from firewalls, cyberattack flaws, and other vital security tools that will allow sufficient data to group and manage continuous compliance.
4)

Use monitoring protocols for violation notifications

As per the violation notification rules, all outfits covered by HIPAA and their partners must report any violations related to health information that is secured without warranty. The security management platform must be capable of making detection, reviewing and responding to violations simple and fast. As the majority of health service outfits move data and applications to the cloud, you must make sure the technology of choice supplies threat detection in both multi-cloud and on-site environments.
5)

Constant risk evaluation and management

Whether you police HIPAA compliance internally or you have outsourced tasks, the reviewing process must be to prevent avoid last-minute rushes for annual assessments and audits. The program must put in place real-time visibility from your environment.

Maintaining HIPAA compliance cannot be considered an easy task; it requires a lot of attention. If you choose to operate without a health security consultant, adhering to HIPAA compliance may involve a lot more time and lead to data violations that will endanger the security of your patient data. However, with the proper technology, people and the process of achieving HIPAA compliance is an achievable goal.

HIPAA (Health Insurance Portability and Accountability Act) featured image source: MedPro
You May Also Like: