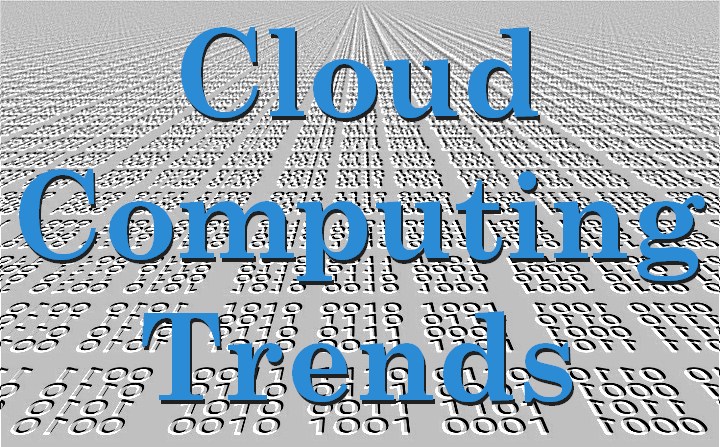 Digital clouds have become platforms for innovation and technological transformation. According to a survey conducted by IBM globally, almost all companies are using Cloud Computing.
One of the main advantages of managing the digital cloud is storage also known as "cloud storage". Large amounts of information can be stored in the cloud, without taking up space on computer devices. In effect, storing files in the cloud enables a significant memory economy on computers, mobile phones, etc. In addition, this is not limited solely to terms of space, the use of Cloud Computing allows the use of data 24 hours a day.
We show below 5 emerging trends for this sector that IBM announces:
The cloud will boost cognitive computing:
More and more things we depend on in our daily lives and work are immersed in the growing ocean of data around us. 80% of the world's information is not accessible, that is, collected and stored by computers, but invisible and unusable by humans. This year, the cognitive solutions available through the cloud will continue to foster new experiences and transform entire sectors, from financial services and retail, to healthcare and airlines. You can get more info about this by clicking on www.facts.net.
The blockchain brings clarity and reliability to the digital era through the cloud:
The blockchain is a reliable financial record, shared by many different parties, protected by advanced cryptography that makes it the safest and fail-safe system ever created for the era digital. More and more companies and organizations choose to use blockchain in the cloud, this trend will continue this year. Indeed, blockchain systems can be created to scale, are widely accessible and can be consumed as apps in the cloud.
'Serverless' computing is putting an end to the complexity and cost of developing applications:
It is an emerging technology that makes the physical and virtual servers that developers use to run apps completely invisible. This technology, available in the cloud, begins to provide revolutionary competitive advantages for both large and small companies. This year there will be more companies that take advantage of their benefits, especially in the area of Internet of Things, including less time and cost of development.
The cloud will facilitate security:
In this year, the new cognitive capabilities will be applied to cloud security and will speed up the transformation of what we perceive as security vulnerabilities into strengths. Based on security intelligence, cognitive solutions not only generate answers, but hypotheses, effective argumentation and recommendations for better decision making.
Cultural transformation is driving the trip to the cloud:
Developers, entrepreneurs and organizations must prioritize the user experience and value collaboration, freedom to experiment and a deep business focus.
The transformation of culture is driving the path to the cloud. Likewise, digital cloud platforms will accelerate innovation and the key role of information technology in the transformation of business and society. Finally, working in the digital cloud facilitates access to computer applications, software development platforms, transmission and data storage in a short time and from anywhere in the world. In addition, this service represents a great advance in the economy of companies, service availability, and speed of information transmission.
Cloud Computing Trends image source: Flickr.com.
You May Also Like