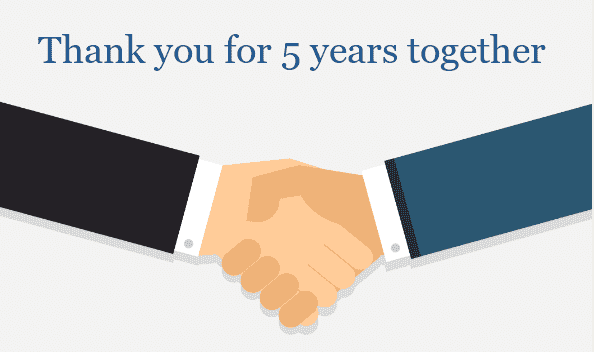 Connecting with your client base has become ever more important in order for a smaller business to succeed. This is most commonly achieved through the development and distribution of company newsletters. The newsletters allow clients to know what's going on in the company and what news to expect coming up. Companies use these newsletters to connect with their client base and establish a growing relationship.
Typically, these newsletters are done through email chains that are sent out in mass to the whole of the customers subscribed. The more enticing these emails are, the more likely it is that your clients will interact with them. This is where HTML formatting comes in handy. With HTML newsletter email templates, you can craft the perfect newsletter for your clients.
Why HTML templates?
HTML emails are able to be fit on all forms or devices. Basically, the coding of an HTML template allows it to reconstruct itself as needed to fit the resolution of any screen that it's being used on. This means a newsletter that works for a computer will also work for a phone screen if the HTML coding was done properly. This will be discussed in further detail later.
The greatest difference between HTML templates and other formats of email is the intractability that users can experience. The ability to input data or to transfer to a different page all from the organized layout of the HTML template. HTML emails are perfect for establishing a solid newsletter format that will go out to your entire client base.
Fitting your newsletter for all formats
Some websites give access to mobile responsive templates that keep your emails looking clean and accessible on both computers and phones. The HTML code backing these programs allows for a seamless transition between computer and phone, providing a beautiful final product on both. To achieve mobile-responsive emails, you will have to do nothing as the coding is already in place.
Creating an email template can take a decent amount of time and redoing emails daily could become laborious. To avoid this, these templates offer users an automatized email creation process. Simply input a link to the content you want to be displayed and the HTML code will do the rest to generate a quality email page, so you don't have to.
Easy to customize HTML and CSS code gives you the choice to change your email layout beyond what the template offers. If you are proficient in coding and want a special process to occur in your emails, you have access to the code if need be.
Tools at your disposal
Coding is not a requirement and if you have no knowledge of designing emails for mass use, you are still welcome to create your own HTML email template. The basic email templates provided by the program will walk you through step by step to design the best AMP email for your business. Templates provide a basic layout that you can customize however you deem fit, giving you access to whatever you may need for your business.
You May Also Like to Read