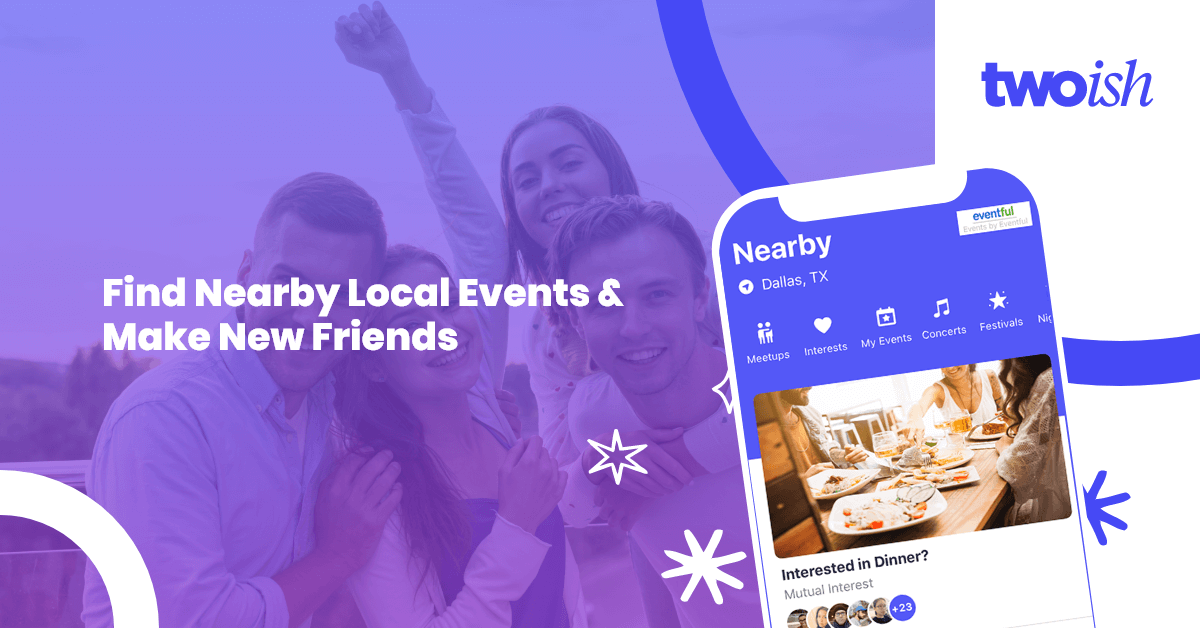 Twoish App Concept:
So you've met this guy or girl on Facebook who you like, you've been chatting up for a couple of weeks, and things seem to be going really well. You finally decide it's time to meet only to discover that the person on the other end of the screen is typing from a place across the planet. Your dream of realizing a physical connection from a blossoming online relationship comes to a sudden halt and there's nothing you can do about it. For a long time, the veil of distance that separates the real and virtual worlds has resulted in disappointments, but Twoish steps in to ensure it never gets to such a point. This app curates potential friends or dates via a geographical sieve, ensuring that you move promising connections off a virtual realm and into the real one!
Features of Twoish
A privy for iOS users due to its App Store exclusivity, this app offers a wardrobe of functionalities to grease that online-offline transition:
Find out and attend or come up with local events pitting those sharing not only a locality but a love for the same things.
Delve straight to the point about what kind of relationship you're on the hunt for and let Twoish bring you a filtered grouping on the same wavelength.
An interactive messaging platform that ranks right up there among the very best social media apps.
An ability to travel in groups, courtesy of a travel mate feature, ensuring your journey is never dull.
Easy login in circumventing password typing formalities thanks to a convenient Apple login-in alternative.
A block feature to do away with connections which, for one reason or the other, you no longer want in your online circle.
Twoish App Working
Twoish is all about ushering the online experience into a funnel that hopefully leads up to an actual and fruitful relationship offline that'll survive the test of time. That it does by bringing together travel buddies who'd like someone to talk with on the road, which you can make use of through the travel mate feature. Keep things casual by messaging would-be friends online, hopefully ending in a good date. Additionally, together with other users via events and meetings that you can schedule as you please.
Why Twoish is cut from a different cloth
Twoish's uniqueness stems from its primary agenda, which is to annihilate the divisions that have long kept apart the online and physical word. It offers many functionalities toward this end and goes above and beyond to not only break that divide but also ensure that you're matched up with someone you're likely to hit it off with. It is a rare breath of fresh air in a world of mundane social media interactions, often leading nowhere. Be sure to give it a try and watch your physical circles expand beyond your imagination
App Details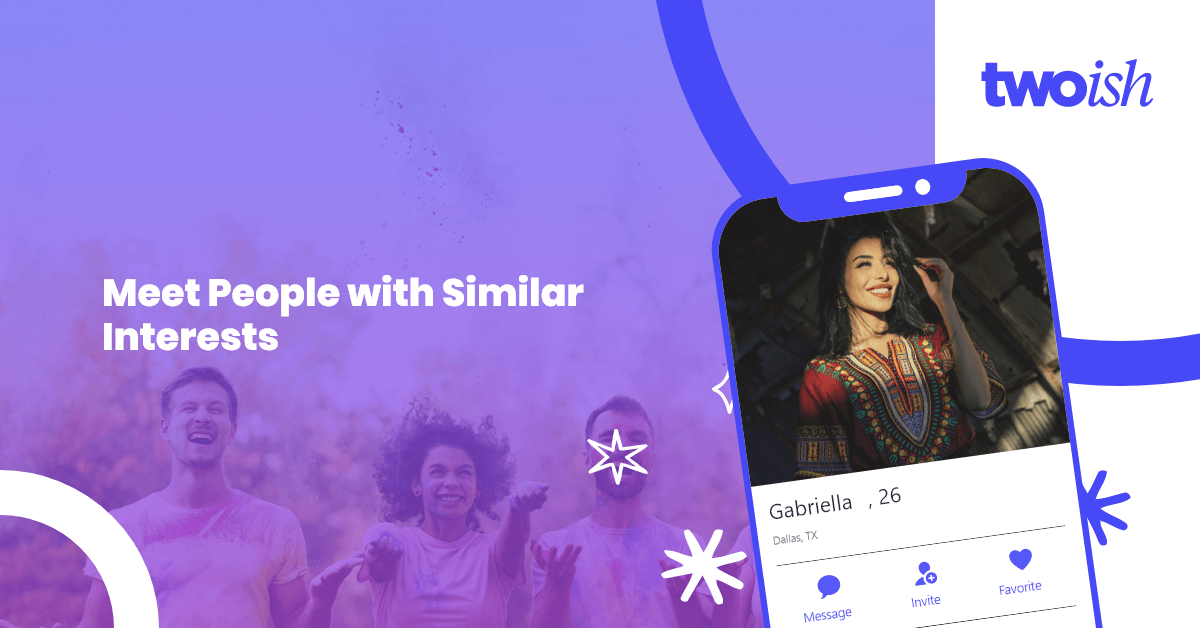 App Name: Twoish: Meet New People & Chat
iPhone App: https://apps.apple.com/us/app/twoish/id1462427791?ls=1
Website: https://www.twoish.com/
You May Also Like