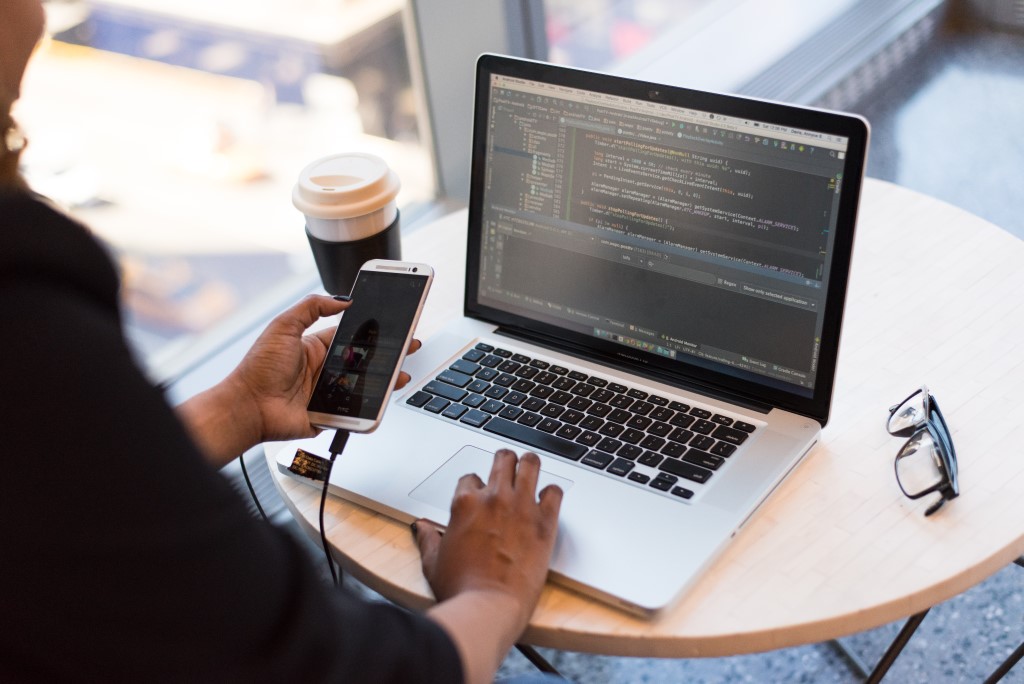 You're looking to build out your own app, but you don't have the technical knowledge to do it on your own. If you're like most people looking for mobile app development, the first question you have is how much will it cost?
The cost of app development is important. This is especially true when you're working on a budget and you're not sure exactly what features and options you want to include in your app. The options are almost limitless, but you can't afford to blindly throw features at it if they're not critical to the project.
In this article, we'll discuss in detail every factor that plays into app development cost so that you can make an informed decision.
Now, let's estimate app design and development costs.
Factors That Determine Cost of App Development
The amount you end up paying for your app depends on a wide array of factors. Some of these factors include:
Type of vendor chosen for the project
Location of the vendor
How complex you want the app features to be
The platforms you choose to launch on
We'll explain these in more detail.
Agencies vs. Freelancers
When it's time to build an app, you can choose to hire an agency or go the direction of freelancers. Both options have their positive attributes. Your choice really depends on the scope of your project and your overall expectations.
Freelancers typically offer:
Less expensive development
Routine communication with the developer
The risks with hiring freelancers include:
Multiple freelancers will be needed for specific parts of the project
Freelancers work loose schedules
Service quality may be poor
Limited transparency and accountability
You'll need to manage your entire freelance team
When you work with freelancers, you'll probably be able to skip steps like signing contracts, receipt of invoices, additional agreements, piles of paperwork. However, this gives the freelancers less accountability and makes room for missed deadlines and quality issues.
When working with app development agencies, you'll get:
Relationships you can trust
Slightly more expensive rates
Additional bureaucracy to navigate
You might, however, find that they have:
Higher quality deliverables
All (or the majority of) required services in one location
Discipline
Full accountability
Even though you may spend a little more and have some additional paperwork to fill out when you hire an agency, the added confidence, and security you'll experience is well worth a little extra cost for your project.
Location
The location of the developer is definitely a factor that plays into the cost of mobile app development.
Development services in India, Pakistan and Asian countries are typically less than $25 per hour. In South America, the rates range from $20 – $80 per hour.
The highest rates are vendors from the United States, typically ranging from $50 – $130 per hour, depending on experience and project requirements.
If you're looking to get your project done on the cheap, developers outside the US can save you some money. But, at the same time, the overall quality of the project might not be up to your satisfaction.
Complexity of the App
The complexity of your app will define the amount of time it'll take to build. This will impact how much it costs. Obviously, simple mobile apps won't require the same budgets that more complex ones will.
A basic app for one platform can be built within one to five months. An app with medium-level features for one or two platforms can be built in five to nine months. Complex apps with heavy use features can easily require nine months or more of development.
The time spent building the app will affect how much you spend.
Android or iOS?
The platform you choose to launch on will also impact your costs. Android and iOS differ in terms of market share and technical implementation.
Fewer devices run on the iOS platform than on Android. This makes it more difficult to create an Android app that works flawlessly across all Android devices. Development costs will reflect this.
Many companies choose to launch on both market platforms. If you do this, be prepared to spend more than if you chose only Android or iOS. Also remember that native apps that are developed specifically for only one platform typically perform better than cross-platform apps. In this case, it is recommended to turn to companies that provide both iOS and Android development services.
How Much Should You Expect to Spend?
First, let's take a look at some of the key activities that play into the overall cost of app development:
Identify problems
Identify project value and define it
Understand, define and verify overall business scope of the project
Analyze the project (competitor analysis, mind mapping, etc.)
Produce a solution
Conduct workshops
Develop best solutions based on the needs of the market
Work on app enhancements (support, change management)
Indeed, this is a lot of work. However, impactful app development is not possible without these steps.
Based on an average hourly rate of $60 per hour, you can expect to pay, on average, over $12,000 during this process. Of course, this depends on the app complexity and requirements.
For a simple design, you'll be looking at between $5,000 – $10,000. For a bit more complex design, the cost will be more in the $10,000 – $20,000 range. For very complex apps, expect to pay $20,000 and more.
Keep in mind that these are rough estimate app generalities. For more specific numbers on your project, it's best to consult with a professional developer. They'll give you a much more precise idea of what you'll need to spend to get the results you demand.
Time to Get Rolling on Your App Design
If you've got the right idea for mobile app development and app design, it's time to start bringing it to market.
Find the best developer for your project and start discussing the details before someone else develops your idea.