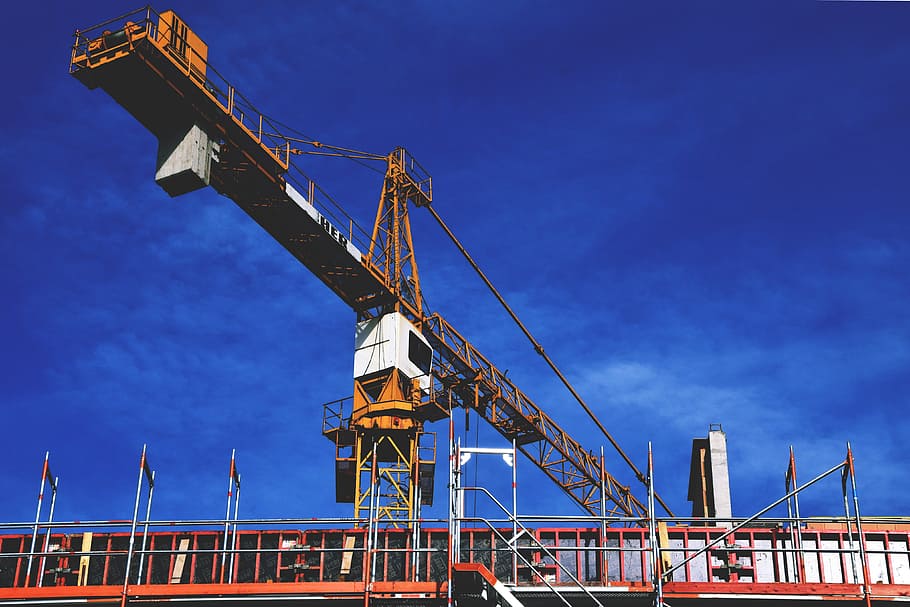 Technology is impacting almost every segment of our lives. Whether it is simple tasks like communicating between individuals, groups, and entities or whether it is getting into complex tasks that are used in the construction industry, there is no doubt that technology is making a significant impact.
There are a few industries where the impact of technology is clearly visible, and the construction industry is, of course, is one such industry where technology is becoming critical.
Technology can easily be absorbed by the construction industry because of the various advantages and benefits associated with it. Hence, it would be interesting to have a look at the multiple ways in which this can positively impact the construction industry as a whole.
While there are many ways by which it can change this industry, it may not be possible to look at each one of them. Hence, we will have a look at three types of construction technologies that are giving a new direction and meaning to the entire construction industry.
It will help readers who may not be aware of them or those who are keen on choosing the right technology to give a push to productivity and efficiency apart from improving safety levels quite significantly.
Mobile Technology
If you ask somebody who has used mobile phones in the late 1990s, he or she would have shared stories about the way in which it revolutionized communication and sharing of information between people, groups, and entities.
It also helped in replacing fax machines, pagers, and other forms of communication that were available in those days. However, smartphone technology has literally changed things over its head, and today mobile telephony is being extensively used in the construction industry.
The portability and small size of smartphones make it possible for the end-users to communicate more efficiently and also share useful information about drawings, blueprints, and other such things. The modern-day construction methods can also be integrated into mobile phones.
This will make things much more straightforward and will improve efficiency, speed of decision making, and other such things.
These small phones are becoming indispensable in areas that are difficult to reach because of terrain, connectivity, and other such problems.
Drones
Drones are no longer used for entertainment and gaming purposes. They are bringing in a revolutionary change as far as the construction industry is concerned.
Whether it is for the purpose of Orion Flares or for other purposes of signaling and other such things, the role of drones is becoming evident and visible. They come in very handy whenever there is a need for conducting more site surveys accurately and quickly when compared to a crew on the ground.
They are also cost-effective when compared to aerial imaging. Modern-day drones come with high-resolution cameras, and the data and information can be directly inputted in the computers.
This can help in creating some of the best interactive 3D or topographical models and maps. It also could come in very handy whenever there is a need to take volume measurements.
---
SEE ALSO: 5 Ways Drones Are Changing Real Estate
---
Artificial Intelligence
The construction industry is now seeing more extensive and regular use of AI or Artificial Intelligence. These are being used for the job site requirements.
Many construction industries are making use of robotics for various tasks. These include bricklaying and other purposes. New and more advanced autonomous equipment is being used regularly.
These have the capability of operating tasks and completing them speedily without the need for human interaction. AI could also help in faster completion of construction projects and also improve the overall safety levels of workers and other stakeholders.
They also could play a significant role in improving workflows, and jobs can be done better and faster. Artificial intelligence also has the capacity to replicate judgments, actions, and decisions of human beings without the risk of making mistakes or getting tired or fatigued.
It also has the ability to identify missing links and find out as to when information or essential pieces of data or missing. Many AI technologies also have the capacity to question based on the data that it is fed.
Conclusion
Hence there is no doubt that there are many ways and means in which modern-day technology could give a quantum jump to productivity, efficiency, and safety in the construction industry.
The above are just a few, and there are other technologies like 3D printing, BIM (Building Information Modeling), and virtual reality/wearable that are also becoming quite popular.
You May Also Like to Read: