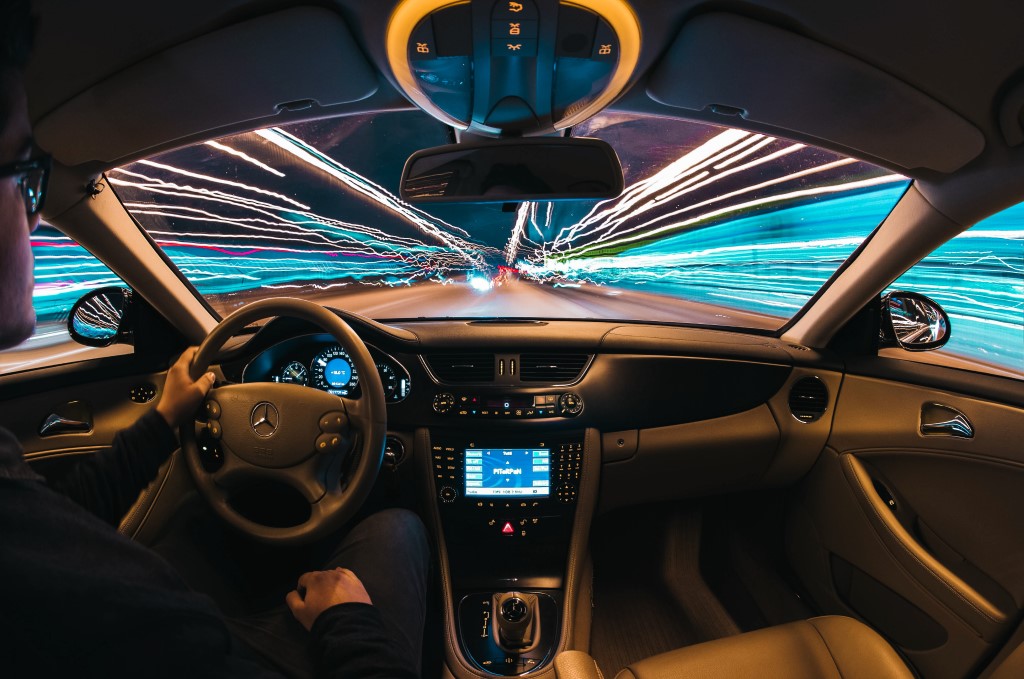 Approximately 70 percent of vehicles will be connected to the Internet by 2025, according to VXChnge. This is not surprising as car manufacturers are investing billions of dollars on research as well as development of autonomous cars. Although it may take years before self-driving cars will be a common sight on our roads, this doesn't mean that car technology hasn't evolved.
Vehicles nowadays are often equipped with basic safety technologies like smart air bags to keep drivers and passengers safe from harm in road accidents. But how will the Internet of Things (IoT) shape the future of smart cars?
How Vehicles Are Connected To The Internet
There are two ways in which vehicles are connected to the Internet: embedded and tethered. Embedded cars are those that make use of antenna and chipsets, while tethered are those vehicles that require hardware to connect to other vehicles or smartphones. It pays to know what kind of connectivity they are using through reviews of reputable sites to get an idea on how they compare to others. Since IoT is being more integrated nowadays, it is interesting to see what features are being offered by car companies to those who need that extra bit of automation in their vehicles.
Self-Driving Cars Are The Next Innovation In IoT
Self-driven cars were just an idea decades ago. But with companies like Tesla working on electric hybrid vehicles, it won't be long before we see more of them on the streets in the near future. Smart cars come in different body types such as compact, hybrid, or luxury to meet the growing demand of vehicle consumers. It all began with the stop-and-go autopilot where a vehicle can easily move through traffic by analyzing its surroundings. The second prototype was to call for a vehicle to a parking space by smartphone or even a key fob.
The third was to have highway vehicles that can switch lanes using blindspot technology to avoid hitting other cars. So, with such rapid progress, car enthusiasts are keen to see what science will do next in the automotive industry.
Automotive Connectivity with Smartphones
The efforts of making vehicles more connected will not go unnoticed by drivers and passengers alike. After all, everyone is using smartphones that being able to have connectivity with vehicles is going to be heaven sent. With autonomous vehicles, connection doesn't stop when inside the cars thanks to the automated technology that will soon be common in vehicles from compact cars to buses and other public transportations.
Improves Smart Car Connectivity
Car companies are boosting connectivity efforts in their vehicles for several reasons. One reason is that they can release updates to the vehicle software in real-time. Data gathered from vehicles can also be used to analyze how they were used by their owners. Not to mention, this will improve the cross-selling of their vehicles and services to customers because of their advanced technology.
There are several car companies ahead of the game, such as BMW and General Motors. But there are also others that are following in their footsteps. Thus, it won't be long before we see several car brands competing in the self-driving vehicle industry in the future.
Tech Companies In Connected Cars
Tech companies are adding their own touch to connected vehicles such as with Alphabet, Amazon, and Apple. Alphabet's Waymo is one of the leading self-driving tech ventures with a value of $105 billion to date. Amazon, on the other hand, is in control of in-car experience with the aid of Alexa by investing in firms that can help with Alexa's in-car capabilities.
Meanwhile, Apple has Project Titan, which has undergone several iterations over the years. Their goal was to create an autonomous electric vehicle for the public. The tech brand is also using its own iOS to tap into the automobile industry with Apple CarPlay being utilized in several vehicles.
Future of IoT In Transportation
It won't be long before self-driving vehicles and digital in-car experience will no longer be referred to as "special features." But they will soon become a necessity on the road. Self-driving technology will become the biggest opportunity that Artificial Intelligence will offer with an estimated $556 billion opportunity by 2026.
In order for car companies to stay in the game, they need to remain up-to-date on all the latest techs being developed. There are several car manufacturers that are working with IT startups or partnering with giant IT firms to keep their brand in the market for self-driven vehicles.
In the race to produce self-driving vehicles, car companies and tech giants are banding together to create autonomous vehicles. Not only are these vehicles designed to improve connectivity on the road, but their goal is to help minimize the number of road accidents too. It won't be long before we see how efficient these self-driving vehicles will progress on the road.
You May Also Like
Featured Photo by Samuele Errico Piccarini on Unsplash.