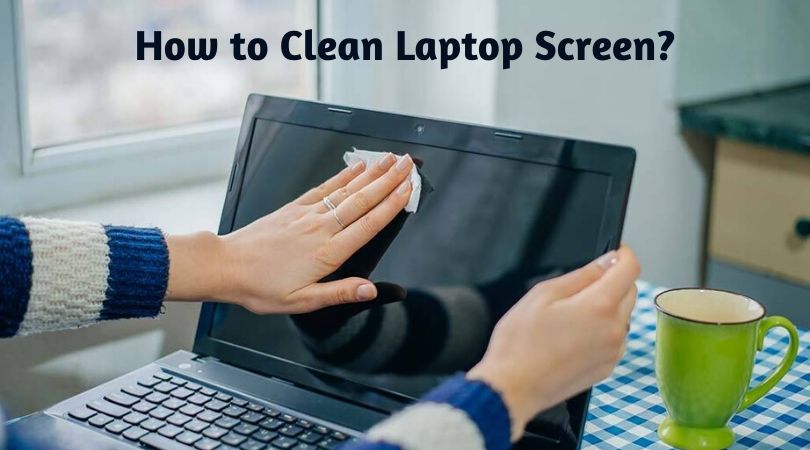 With improving technology and trends, we have the latest upgraded tools that make our work more accurate and faster. Well, laptops nowadays are far more durable, reliable, efficient, and fast functioning than they used to be earlier. No doubt, the functionality has increased and upgraded along with the designs. The concept of gorilla glass and non-breakage glass has also protected the laptop a lot. Despite all these dust, fingerprints, debris leave marks on the screen of the laptop.
Apart from fingerprints and dirt, laptop screens also catch food particles, and it looks completely unattractive. So it is very necessary to use some supplies that can help you in cleaning your laptop screens. This article will inform you how to clean laptop screen?
There are two simple ways one can clean their laptop screens. They are as follows:
Plan 1: Using a Microfiber Cloth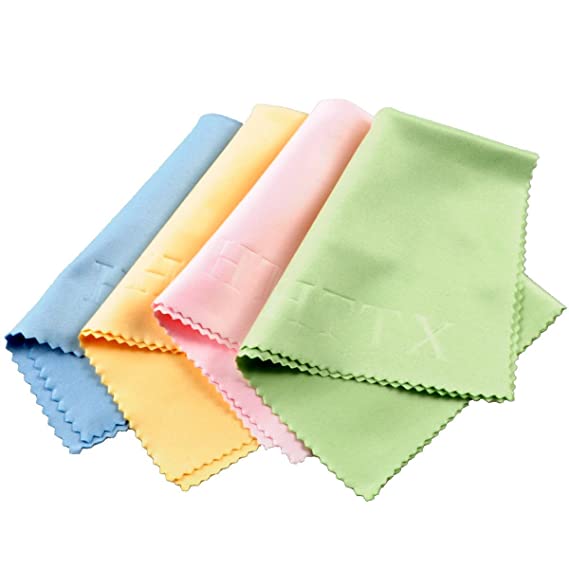 The very first thing that everyone knows is to turn off your Laptop. If your laptop is connected with battery and power adapter, then also remove them. Not turning the laptop off can cause you permanent damage to your laptop. Also, don't keep your laptop in sleep mode.
Now you will need a microfiber cloth and make sure it is an unused cloth and clean too. The microfiber cloth does not produce lint as compared to other clothes. These kinds of cloth act very gently on the screen. So there are very rare chances of debris to remain on the screen. The microfiber cloth is used to clean the lenses as glass is the most fragile thing in cleaning and so you should use a microfiber cloth in cleaning your laptop too.
Note: Do not use tissue paper or any paper product as they can leave scratch marks on the screens. Also, say a strict no to the napkins as well.
So now take the microfiber cloth and apply a little pressure while wiping the screen. Make sure you don't apply lots of pressure as it can harm the screen. Slowly and gently remove the dirt and debris from the top to bottom direction. Now move the cloth in a circular motion from the center and critically clean the edges later.
Note: Scrubbing the laptop screen can cause pixel burnout. Pixel burnout is the worst nightmare that can happen to you. And if you do it by yourself, then the pain doubles. So do not scrub and gently wipe.
Now the last thing left is to clean the laptop screen with the help of a cleaning solution. As discussed earlier, while cleaning in a circular motion from the center of the screen, it is possible that dirt may gather at the outer edges. To remove the dust from the outer corners and edges of the screen, you will need a cleaning solution. Make sure you do not apply the solution on the screen and try to keep it in the outer portion only.
Plan 2: Using a Cleaning Solution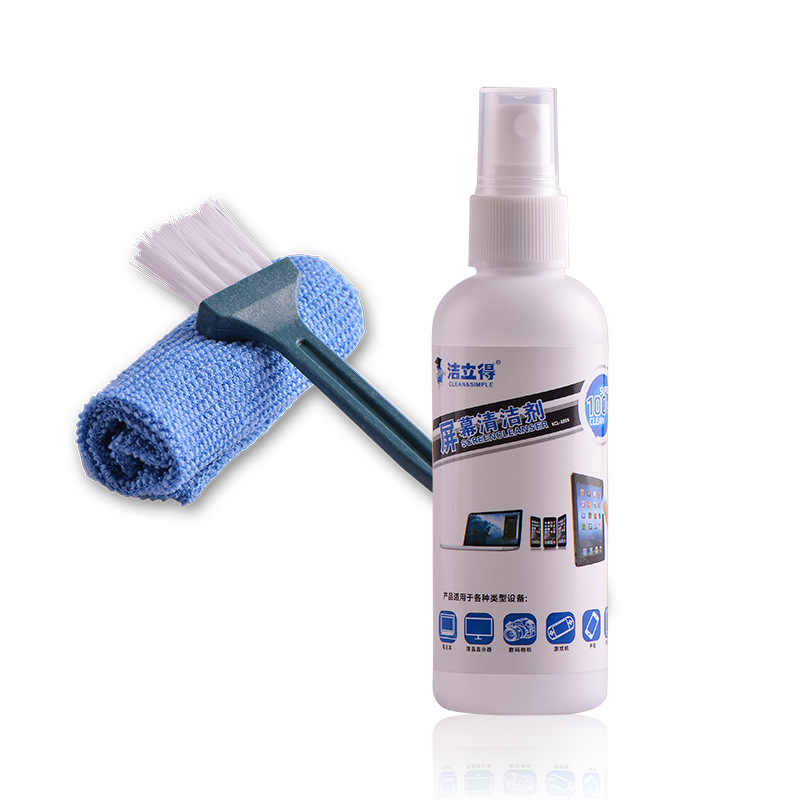 For every method/plan it is very necessary to shut the laptop off and remove the power charger and adapter first anyway. So let us keep this step mandatory in every method. As you all know the reasons for keeping the screen off from above, let's move ahead.
Note: Directly from the manufacturers- Do not use a cleaning solution with added alcohol, ammonia, or any other solvent that can harm LCD screens.
Now through the research, it is found that many cleaning solutions damage the screen, and thus you will have to make a cleaning solution at home for your screen that will be completely safe for laptops. To create a solution, you will need distilled water without chemicals. Now add plain white vinegar to the plain distilled water and pour the solution into an atomizer bottle. The atomizer bottles are the ones that you can push from the top and get the water solution out in spray form.
Note: If you are making a cleaning solution at home, then remember that you need to add plain white vinegar and no other kind of vinegar.
Note: Distilled water is the filtered and cleans water without any chemicals. So do not use tap water of any chemical added water for cleaning the screen.
Apply the minimum amount of cleaning solution on a cloth and try to go with a microfiber cloth. Don't make the cloth whole wet, just moist the cloth rather than soaking it all in the solution. Now, wipe the screen with the cloth in a circular motion. Constant circular motion cleaning can remove the streaks and dirt that are present on the screen. Do not use your nails or finger to remove the particle. Remember that you have cloth. Make sure that you touch the screen from the top and bottom to avoid smudging.
Note: Never spray the solution directly on the screen. Even if you have made the solution at home or if it does not carry any harmful solvents. Also, do not use any regular cleaning solution that is used for windows or any such.
Duster a day keeps your laptop screen clean always
Yes, if you are a regular user of your laptop and you don't like to see your laptop as a place of food particles or dirt. Using a duster is completely a safe way to remove dust coating from the screens. Just make sure that you do not use the styled feather products with lots of fabrics popping out. So take a duster, clean the screen and then again with the help of a cleaning solution wipe the screen thoroughly.
Conclusion:
I hope that till now you must have got all the dos and don'ts for cleaning your laptop screen. Even if now you have a bit of confusion, make sure you read the notes properly as they are the don'ts that have to follow. Both methods are simple and easy to perform every time. But if you are a regular user and want your laptop screen clean each day, then always consider using a duster to get rid of the particles. If you have greasy and oily substances on your screen, then make sure you use plan 2 to wipe out clearly. A little pressure is all that you need, and your screen is clean. Extra pressure is also a minus point where there are chances of damage and pixel burnouts. That's it for now, keep upgrading your cleaning pattern, and stay hygienic.
You may also like to read: