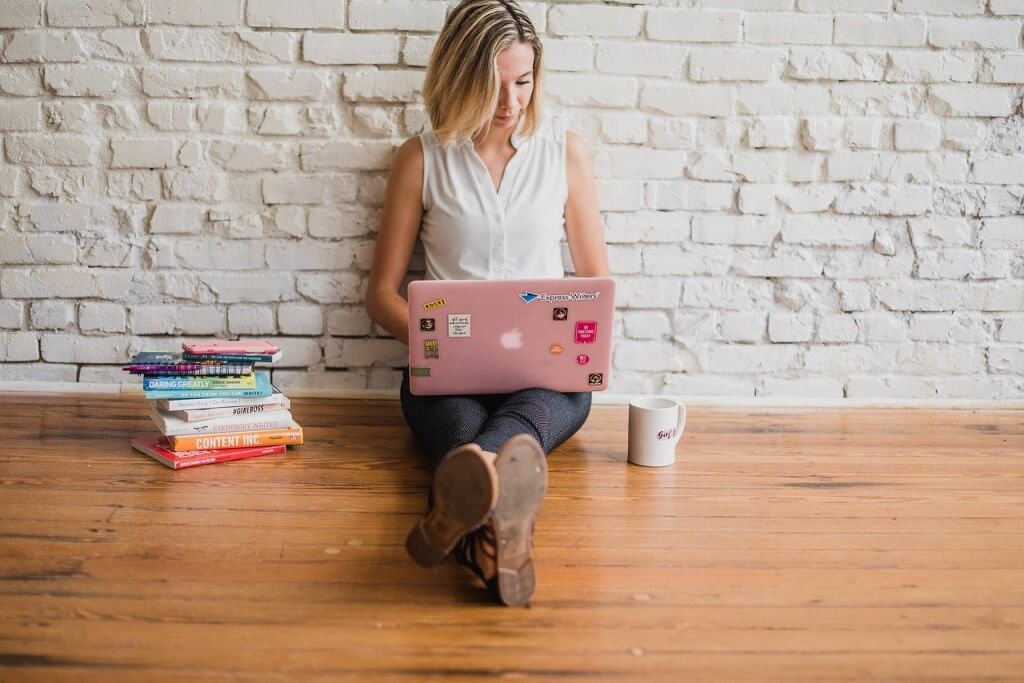 Connecting with influencers can work wonders for your brand. Well-known brands such as Nike, HP, and even less sexy brands like Volvo, have reaped the benefits of influencer marketing. So, how can you get ahead with influencer marketing?
When connecting with an influencer, the skill of negotiation is important. So, it can pay to attend the best negotiation seminars to refine your negotiation skills, especially when negotiating on price and your campaigns. Let's look at the five steps to connect with influencers to achieve your marketing goals.
Define Your Marketing Goals
The first step to negotiating with an influencer is understanding what results you want to achieve. Identifying your precise goals means you can align yourself with the right influencer. You can also track your results better since you know what you're focused on.
So, what are some goals that you may want to achieve when connecting with an influencer? You may be looking to increase your:
Engagement and followers
Sales of a service or product
Clicks and click-throughs
Brand awareness
Audience's awareness of an event by your company
Conversion rates
Overall revenue
By identifying the marketing goal that you want to achieve, you can determine the traffic, level of engagement, and reach you would like from the influencer. You can also determine how much you're willing to spend to achieve your goals.
Determine the Right Influencer
Once you have identified your goals, the next step is finding out who the right influencer for your company is. What characteristics should you look for when reaching out to an influencer?
Compatibility
An influencer should not only be compatible with your company values but also your audience. Why? Say, for example, you want to promote a new dish in your restaurant. Then you identify an influencer with complementary values, whose focus is on food, but they specialize in high-end fine dining restaurants.
It's unlikely a post about your new dish from this influencer would secure you the engagement or sales you want. Since your audiences don't align, it's unlikely the post would be well received—and it's likely the influencer would turn you down in the first place.
So, when looking for an influencer to engage with, it's important to check if you will likely reach your intended audience.
For example, using the example above, say you reach out to a local area specialist, who then posts about your new dish. It's a great fit since the influencer is known for informing their audience about restaurants to try out in your city. This post could secure high engagement levels from the local area specialist's audience.
Reach
The next factor to consider is reach. An influencer's reach determines how accessible the influencer is and how they price themselves.
For example, an influencer with 1,000,000 followers can be harder to reach out to compared to one with 10,000 followers. Influencers with 1,000,000 followers can be seen as pricey for some businesses, and although these influencers would give a lot of exposure, these influencers tend to engage less with their followers.
So, how do you determine the right influencer by reach?
Influencers are classified into various categories by reach, including:
Influencers with between 1,000 to 100,000 followers who are referred to as micro-influencers. Influencers like these are your ordinary next-door neighbor type of people.
Influencers with between 100,000 to 1,000,000 followers are macro-influencers.
Influencers with more than 1,000,000 followers who are known as mega influencers. These influencers generally have celebrity status such as Kylie Jenner, Negin Mirsalehi (fashion influencer), Caspar Lee (YouTuber), and Nikki De Jager (makeup artist).
The best seminars on influencer marketing advise business owners to connect more with micro and macro-influencers, since they:
Are easier to access.
Engage more with followers.
Tend to ask for lower overall prices.
Are more relatable to your audience. Micro-influencers in particular tend to be viewed as more authentic.
Engagement Levels
The next step is to take a look at the influencer's engagement levels. When choosing an influencer, ensure that the person you choose has high engagement levels from their posts. Engagement can be determined through the number of likes, comments, and shares.
An influencer with high levels of engagement with their followers means that you can expect your sponsored post to have a similar level of engagement.
Follower Quality
The quality of an influencer's followers is important, as quality followers can more easily convert into leads or sales when the influencer promotes your product. Otherwise, if the followers are not authentic, you may waste your money on campaigns that never yield results.
Some "influencers" pay to acquire both followers and engagement levels to dupe businesses into working with them and paying higher fees. So, beware of these unscrupulous individuals when looking for an influencer to promote your business.
To avoid such individuals, research the influencer you're interested in by looking through comments on the influencer's posts to confirm that the comments appear genuine.
If you find comments that are monotonous and similar to each other, there's a good chance that these comments are not genuine. The influencer may have paid for these comments to increase the post's engagement.
Identify Your Marketing Campaign
How do you want to reach your audience? Determining your marketing campaign will assist you in negotiating the prices per campaign with your influencer.
What kinds of marketing campaigns can you run?
Sponsored social media or blog posts
Sponsored YouTube videos
Contests
Reviews
Branded content
Live videos and events
There are many more ways influencers can engage with their audience, so be sure to research which influencer marketing campaign works best for you.
Once you have determined the marketing campaign that you want to use, there are a few more items you should discuss with the influencer. These items include:
Frequency of posts
How long your campaign will last
The message you want to deliver
Avoid dictating to the influencer the content you want them to post. Most influencers prefer to creatively prepare this content in a language their audience understands. Since the influencer knows their audience best, it is often best to allow the influencer to craft the post in their own way.
However, make sure to agree on key points to hit in the content, such as your brand message, product information, or launch dates.
Finally, when negotiating with an influencer on a marketing campaign to promote your product, service, or event, ensure that the influencer follows the Federal Trade Commission guidelines. These guidelines include clearly indicating when a post is sponsored, by:
Placing this disclosure where it's easily visible and hard to miss.
Using simple and clear language like #ad or #sponsored for disclosure.
Ensuring that the disclosure is in the same language as the sponsored post.
Negotiate Prices
The next step, after identifying the right influencer, determining your marketing goals, and preparing your campaign strategy, is negotiating prices. It pays to know the average rates for an influencer over the different social media platforms.
Here is a breakdown of the average rate an influencer charges on different social media platforms:
| Social Media Platform | 10,000 followers | 100,000 followers | 1,000,000 followers |
| --- | --- | --- | --- |
| YouTube | $200 per video | $2,000 per video | $20,000 per video |
| Facebook | $250 per post | $2,500 per post | $25,000 per post |
| Twitter | $20 per post | $200 per post | $2,000 per post |
| Instagram | $100 per post | $1,000 per post | $10,000 per post |
Note that an influencer with more than 1,000,000 followers does not typically follow this model and can dictate their rates however they see fit. Other common payment models that influencers can use to request payment include:
Pay per view
Pay per subscribers
How Can You Negotiate for Affordable Rates?
When negotiating rates with influencers, it pays to know the rate an influencer might charge so that you can make an offer first. When you are first to make an offer, you create a psychological pull to an anchor level that you can negotiate around.
An anchor level should be set while leaving room for negotiation, meaning that you should also know the highest amount you're willing to spend. If the influencer rate goes beyond your budget, it's okay to look for another influencer who can fit into your budget.
You can learn more about how to negotiate for the best rates for you and your business in negotiation seminars.
Remember, for your business to win in influencer marketing, micro and macro-influencers are likely to be the best fit as these influencers speak better to your needs.
Track Results
In the first step, you highlighted the type of results you would want to achieve when you connect with an influencer. You would likely want to achieve results such as increasing brand awareness, increasing engagement, or increasing sales. So, finally, in this last step, you will track the results obtained to find out if you hit your target.
Why should you monitor your results? Monitoring your results ensures that you:
Change your strategy if the results were poor.
Use the strategy again if the results were successful.
Learn what you did right and change what you got wrong.
Learn if you're closer to your marketing goals.
Monitoring your results is important as it shows if you have achieved your goals. So, what should you track? You can track:
Likes
Comments
Shares
Mentions
Hashtag growth
You can track these metrics using social media analytics tools such as Hootsuite, CoSchedule, Sprout Social, and Quintly.
You can also track:
Web traffic
Number of leads acquired
Number of conversions and sales
How brand awareness has increased
These analytics can give you a clear picture of whether connecting with the influencer was beneficial to your business or not.
You may also like to read: