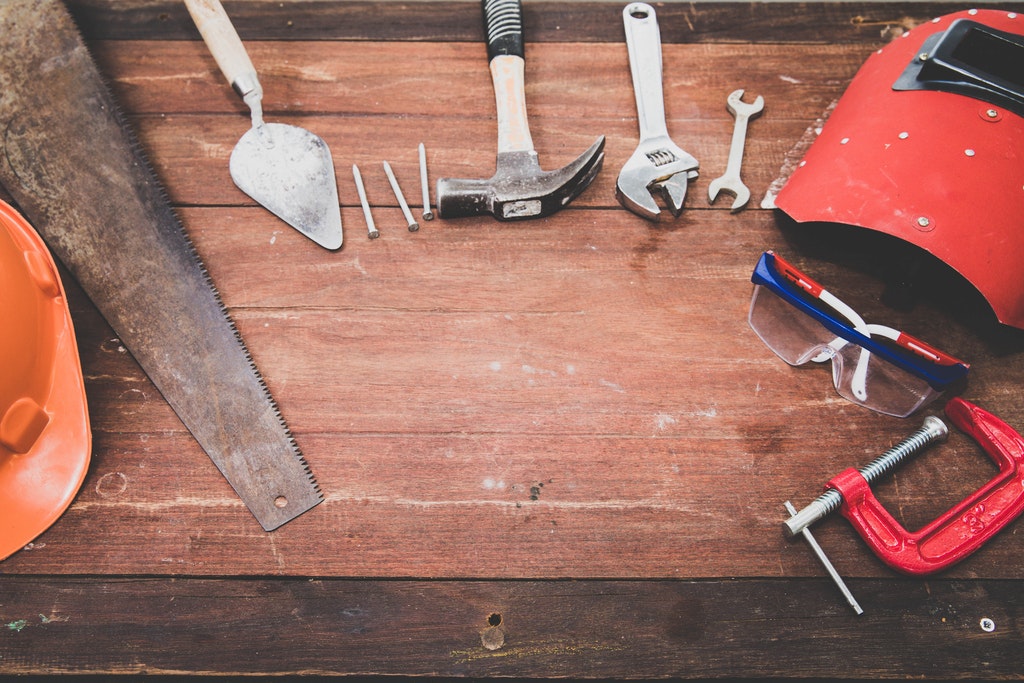 In this day and age, the marketing arena has become as multifaceted as possible. Back in the day, marketing was predominantly limited to newspaper and television ads. They cost a small fortune to run and the competition was fierce.
But with the rise of the internet, marketing has become more mainstream. This is great news for businesses like hardware stores. This is because selling hardware supplies can be very competitive. And if you don't have the budget to run TV ads, you would have a hard time establishing your brand. But with website creation tools like WordPress, you can level the playing field.
With the help of WordPress, you can now create your very own website and market your product with little to no cost. Here are 6 tips on how to use WordPress to promote your hardware store.
1. Establish your brand through your website
There is a myriad of hardware stores out there and most of them have already established their brand. If you create a website without a clear cut view of what your brand is, you will have a hard time making an impact with your potential clientele. So before you set out and start designing a website of your own, you should already know what your brand is. This includes the company colors, the range of products you sell, and your company manifesto. What is your hardware store all about? What is your target market? When was your company founded? Who were the founders? By giving out this information to your clients, you are establishing your company's history and identity.
2. Get your landing page right
One of the most important parts of your website is the landing page. As the name suggests, this is the first part of your website that your visitors will see. And at first sight, it should show what your website is all about.

It should show visitors the key features and services that your company is offering. The landing page also contains your company's credentials. When you create your landing page, you should make sure that it is not only attractive but navigable as well. What's the point of having a pretty landing page if your visitors can't make heads or tails of the site? So before you get started on any aspect of your website, make sure that you get your landing page right.
3. Create an efficient contact page
When you make your website, your main focus should always be your clients. This is why you should make sure your contact page is as efficient as possible. Your contact page should have all your hardware store's contact details such as phone number, email address, social media link, and a contact form. By making your contact page as efficient, you are increasing your chances of successfully marketing and selling your products.
4. Consistently update your inventory page
It always pays to consistently update your inventory page. Remember that people visit your website because they are looking for something. And most people don't really linger too long on Hardware store websites. They are there to look for a specific tool, look at its features and then purchase it. When you create your inventory page, make it as comprehensive as possible. Each of your products should have a complete overview. This should include their construction, the materials they contain, their manufacturer, and what their main function is.
For example, one of your products is drawer slides. So for each type of drawer slide, it should include the drawer slide manufacturer, its exact specifications and uses, and the materials used to create it. Overall, the more detailed your inventory page, the more chances for potential clients to make a purchase.
5. Personalize your website design
Aside from the content, one of the main factors of a website's success is the design. This is because most people are visually inclined. This means that we are usually persuaded by how attractive an object is. So the more attractive your website design, the more chances your potential clients will revisit and purchase from your site.

When you design your website, it should be done with the company colors in mind. You don't want your website design to be random. Try to use a uniform color scheme that reflects the company's personality. It should match your brand, manifesto, and your target market's taste. The images you use should match the overall feel of the website, and promote sales.
6. Fill it up with great content
One of the best things about WordPress is the fact that you can run a myriad of media forms. Through your website, you can post pictures and information about your products. But aside from that, you can also fill it up with great content. This will make it multifaceted and compel more people to visit your site. Here are some great content ideas.
Post articles related to hardware. These articles could be tool reviews, woodworking guides, or interviews with established people in the industry.
You could also post how-to videos. This will prove useful to clients and prompt them to revisit your site.
Testimonials are also a great addition to your website. They give your products verbal affirmation and enhance the chances of your clients making a sale.
Conclusion
The marketing arena has always been competitive. You will not only have to face off against established companies but with new ones who spring up on a daily basis. This is why WordPress is such an effective tool. It not only grants you the means to advertise your products, but it is very affordable as well. This makes website creation a lot easier and allows you more time and resources to devote to other aspects of your business. What's important is that you know how to fully utilize WordPress. The more skilled you are, the more professional and effective your website will be.
You May Also Like