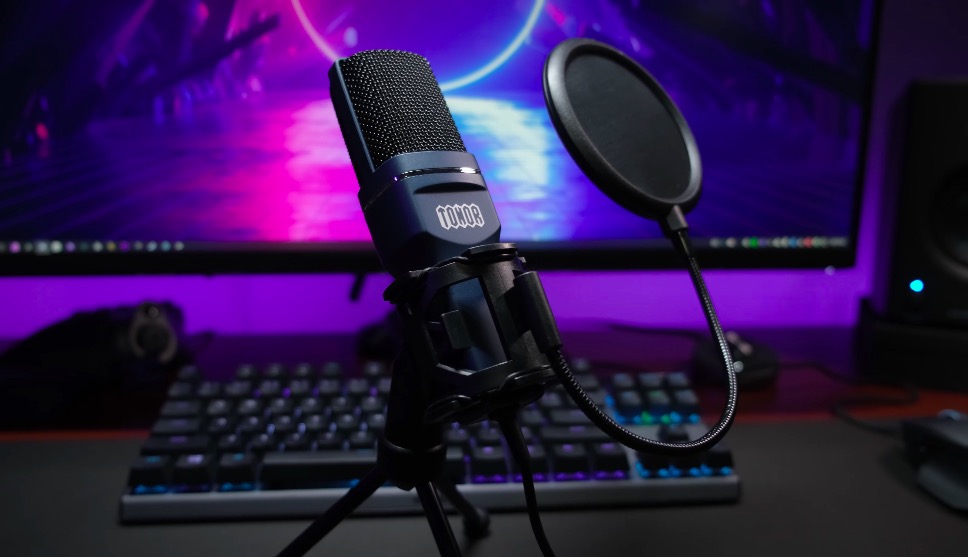 In today's generation, there are various emerging fields such as podcasting, radio jockeys, gaming, and streaming where you are not in front of the screen. Voice compels and conveys. That is why you should always keep your audio a top-notch priority as it is one of the most easiest and effective ways to keep your audience engaged. Normally, we blame the budget constraints saying we can't afford a microphone (or mic). Even if we could, affording the filters and other accessories that are charged separately is another lingering mess. But what if I tell you that there are flagship killers in our own audio industry, the TONOR TC-777. Let's dive in and see what's so special about this Microphone.
The 'Price to Value' comparison
When it comes to buying a microphone, it doesn't just stop there with it. You need to buy the pop filter, shock mount, tripod, and in short, the whole set-up. All of these accessories are rarely a part of the deal but with TONOR TC-777, you get it all-inclusive. Not only it plays fair in the price range but also topples the deal! Also, to be precise, you get a whole setup for a nominal price of $39.99! If you compare the specifications, you will find that high-end microphones like Blue Yeti, Rode Mics cost over $100. Even then, they come with a few accessories, and not the whole setup. Whereas, mics like Blue Snow Ball that come in a similar category of TONOR TC-777 still cost around $10-$20 extra as compared to our product.
The Design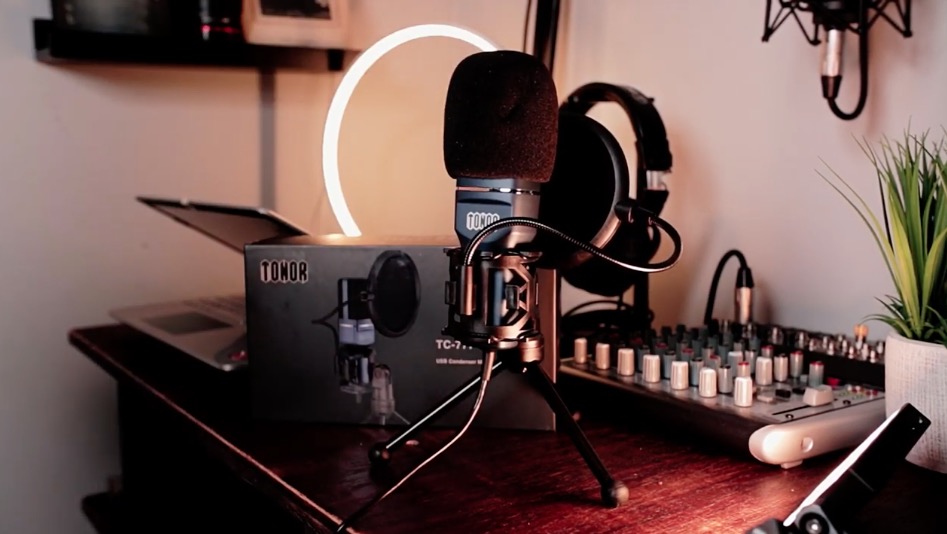 TONOR TC-777 is a sleek and compact design microphone. The matte finish gives it a soothing texture and aesthetics. TONOR TC-777 is a cardioid pattern microphone that makes it most sensitive towards the front and least at back. This implies that it is meant to capture the sound on one side, unlike the stereo microphones that catch sounds from either side. Cardioid pattern isolates the microphone form picking ambient noises and offer more resistance to feedback. It comes pre-assembled right out of the box thus saving you the tutorial learning-based efforts.
One peculiarly different thing about this device is that the connecting cable isn't detachable unlike most of the cases. Also, the cable is 1.5m long, thus you may need to have an extension if required. To reinforce the fact of how good the quality and the design is, the microphone has provided the buyer with a 2-year warranty. This is a year additional than other devices, thus giving you an upper hand in buying. The shock mount and tripod stand can be detached by removing a single screw so that you have the flexibility of attaching to a mic arm.
Not only that TONOR has also taken care of installation, the microphone comes with a driver-free 'plug & play' design making installations much easier. Also, it shows perfect compatibility across multiple platforms like Windows, Apple, Linux & PS4.
The Sound and Performance Inspection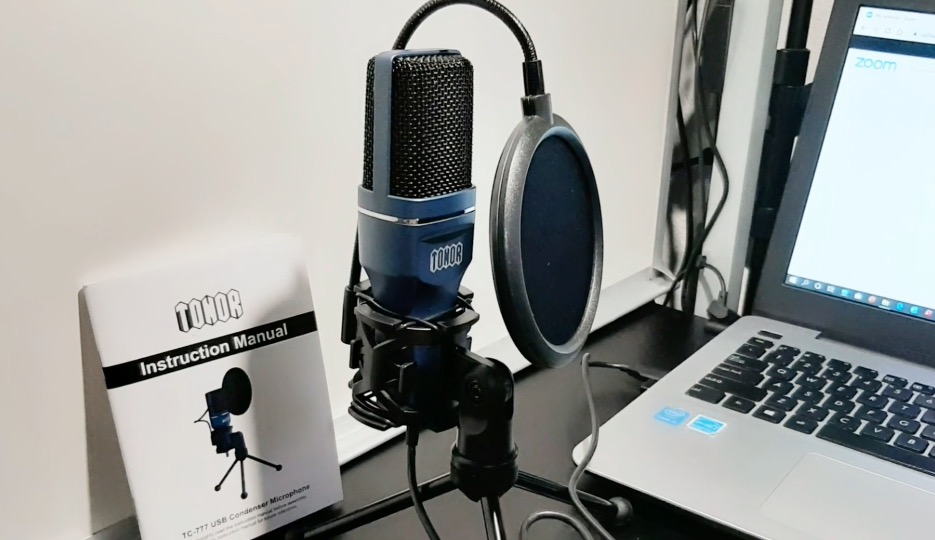 A microphone's performance and sound must be tested in two environments- none acoustically treated, and a professional environment (acoustically treated). These are the testing criteria that provide you a whole understanding of the capabilities. When compared to the Blue Snow Ball, a more well-known brand that's nearly in the same price range as TONOR TC-777 in either of the environments, the results were in the favour of TONOR TC-777.
Both the microphones had good recording quality, but Blue Snow Ball was picking keyboard noise and the same was comparatively none in the case of TONOR TC-777. Talking about the cost-based performance, the TONOR TC-777 stood higher. When compared with high-end brands, the primary yet vital difference you notice is in the functions. Brands like Blue Yeti, Rode mics, and Audio-Technica are multi-functional i.e. they act as both microphone and a speaker whereas, TONOR TC-777 is single-functional.
If you compare the sound quality, there is a visible difference that the high-end brands give. A much better sound quality and an upper hand in filtering ambient sound and noises are the pro's of high-end brands. However, even though they perform better but their cost just doesn't seem considerable somehow. They are a low cost-performance than we expect for the price.
Usage
It is necessary to bear in mind that this is a cardioid pattern microphone, hence do not expect it to pick multiple voices coming from different directions. Also, it is not a good option for jury interviews and similar other things. But when it comes to voice do-overs, podcasting, streaming, and video conferencing, this will definitely be your best and promising buddy.
So is TONOR TC-777 a flagship killer?
Honestly, yes it is for the unbelievable features it is offering at an affordable price!
A flagship killer by definition offers you more for less. That's exactly what TONOR TC-777 is doing. It has a higher cost-performance as compared to both- a similar range and high-end brands. Also, it fulfills all your needs for additional accessories of a microphone that merely at $39.99. Do I back the claim that TONOR makes of being the best entry-level desktop microphone? From what I have seen and experienced, I would say the claim stands strong.
On an ending note, the only aspect your audience knows and has grabbed their attention is on your voice. But we don't generally treat the audio component with much importance! Whereas, you need to understand that voices have immense power, and when combined with the correct set of words, it can change the world to influence people. So go ahead, and get your TONOR TC-777 right away!
Amazon link:
TONOR TC-777 Microphone: https://www.amazon.com/dp/B07WLWN2ZT
Link to the official website:
TONOR TC-777 Microphone: https://www.tonormic.com/products/tonor-tc-777-usb-microphone