We are living in a digital world. And why I am saying the digital world is because, today, most of the things are controlled by digital devices. Starting from buying & selling, paying up your utility bills, banking, etc. Even you will find that everything now has an online presence. People are investing their time more on online platforms than offline places.
This has created a huge demand for high tech smartphones in the market. People are looking for the best affordable smartphone that can act as their digital hands and help them to complete all their work digitally.
With so many brands and companies present in the market, it has become very hard to choose one brand for yourself. Every brand is itself something new for the customers, so what customers need to take into consideration before buying the best mobiles for their use.
In this article, I will give a definite guide that will guide you to choose the best smartphone that will feel tailor-made for you. So what are we waiting for? Let's get on with the work we are here for.
How to Choose the Right Smartphone?
When you are in the market, you can get confused about what to buy and what not to buy. The best way to go with the buying is that you can prepare the list of features you need from the smartphone that you want to buy. Then you can visit the online and offline market looking for smartphones that have all the required features.
Here are the things that you might add to your list.
1. Picking up the right OS
When it comes down to choosing the right operating system for your device, you might get confused between the android and iOS operating systems. Frankly speaking, there is a huge difference between the two operating systems. Android is much more flexible and user friendly, while on the other hand, iOS is much more advanced. In addition, the number of apps that you can get in the android app store is far more than that of the iOS app store.
Here are things that you need to keep in mind while going for a particular operating system.
Difference between the two operating system
It is very important to understand the basic difference between the two operating systems that are currently trending in the market. Today, you will find that iOS and Android operating systems are the two operating systems that are currently ruling the smartphone industry.


Price ranges
Both operating systems have different price ranges. Every operating system has a different version and every version has its own price. So be careful while choosing the right operating system as per your need.


Consider your preferences
While choosing an operating system, you must go with your preference. Look at the past operating system that you have used and go with the same kind of operating system.


What kind of apps you use
The applications also matters a lot. Both operating systems cater to different kinds of applications. Hence, you must always go for the operating system that provides the kinds of apps you like.
2. Choosing the right smartphone model
When it comes down to the Smartphone model, we all have our personal preferences. And that's what's needed. A smartphone is a personal thing and most of us spend most of our time with our smartphone. So it is the right choice to have a smartphone that is to your liking. That way you will be comfortable while using it.
Here are things that you can take into consideration while choosing one.
Pick a carrier
Choosing the right carrier might help you save some bucks. There are several brands that have different payment methods to reduce the total cost of smartphones. You can even get zero cost EMI with certain brands. So, be very selective with the brands you choose.


Look for the design you prefer
Now comes your personal preferences, as you are going to own that smartphone for a couple of years, it is important that you choose a smartphone that has an interesting design that lasts.


Screen size
Today, you will find all the smartphones having screen sizes over 6 inches. So, the screen size doesn't matter anymore. The thing that matters with the screen is the ratio of total screen size and usable screen. So go for a screen that has a low unusable screen.


Processors
Processors give power to your smartphone. The performance of your smartphone depends on what kind of processor you have. So always go for the best processor that you can get under your budget.


Camera quality
Camera quality is something that everybody wants to have on their smartphone. Who doesn't want to capture all the funny moments with your friend or unforgettable moments with your loved ones? Hence, having a good quality camera phone can really help you with it.


Battery performance
Finally, look for a model that offers a long-lasting battery. Otherwise, you will see that your smartphone will not even survive for a whole day.
You may also like to read: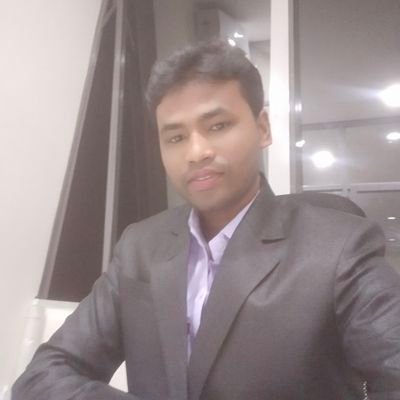 Author Bio: Mashum Mollah is a passionate blogger. He loves to share his thoughts, ideas, and experiences with the world through blogging. Mashum Mollah is associated with TechNetDeals & TechTrendsPro.