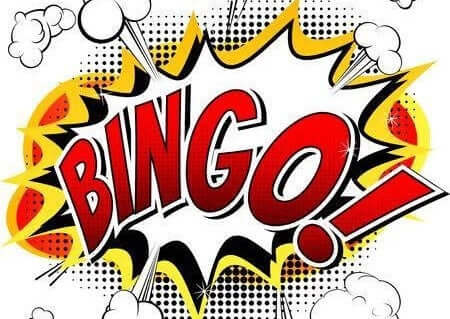 It really does seem as though everybody loves to play bingo in the 21st century, from school children in classrooms to elderly OAPs in care homes, all the way through to middle aged adults at home and even university students in bingo bars. Over the last century the game has really accelerated in popularity, something that ultimately can be attributed to a man called Edwin S. Lowe – learn more.
He was the first man to create commercially available bingo scorecards, something that elevated the game into the proper realm of gambling rather than just being a simple fair ground game. Because of Edwin S. Lowe bingo around the world now has the potential to result in some huge jackpot prizes, something that attracts an exponentially increasing number of people to the game. Want to know what some of the biggest bingo prizes ever won are? Read ahead to find out!
John Orchard
John Orchard was a fairly normal family man residing in Lincolnshire who was a grandfather working in a factory and also helping out at his local job centre on the side in 2012. One evening during this year he decided to check out bingo as per his friend's recommendations, wagering the tiny amount of 30p on a game.
Little did he know that he would end up winning the entire bingo game, and scoop £5.9 million in the process! That is an absolutely mental mark up from the 30p he bet, and at the time it was the biggest bingo win ever to be recorded in human history. Lucky John Orchard, eh?
Georgios
Some of the biggest winners in bingo history have decided to stay as anonymous as possible, and we really cannot blame them. This is the case with Georgios, a Greek businessman who won $6.7 million in 2009 from a single game of bingo.
Before John Orchard's monumental jackpot win in 2012 this was the biggest bingo win of all time. Nobody knows what the mysterious Georgios is doing now, but we think it is safe to say he probably isn't breaking his back working.
Lisa Potter
Most people playing bingo do so because they are a little bit bored, and this was exactly the case with Lisa Potter, a 33 year old residing in Oxfordshire who decided to put £5 on a game of bingo in order to overcome her boredom.
Funnily enough she ended up winning a jackpot of £1.3 million! Can you imagine that? We're pretty sure she wasn't bored after that happened.
Christine Bradfield
Whilst some people take to bingo as a cure for boredom, others live their lives by it, and this is the case with Christine Bradfield, a 53 year old who had been playing bingo since she was 18. One Sunday night in 2008 she walked away from her local bingo club having scooped up several prizes that came to roughly £1.5 million.
It was a huge surprise, however Christine ended up splitting it with her regular bingo partner over the years, a touching gesture.
You may also like to read: