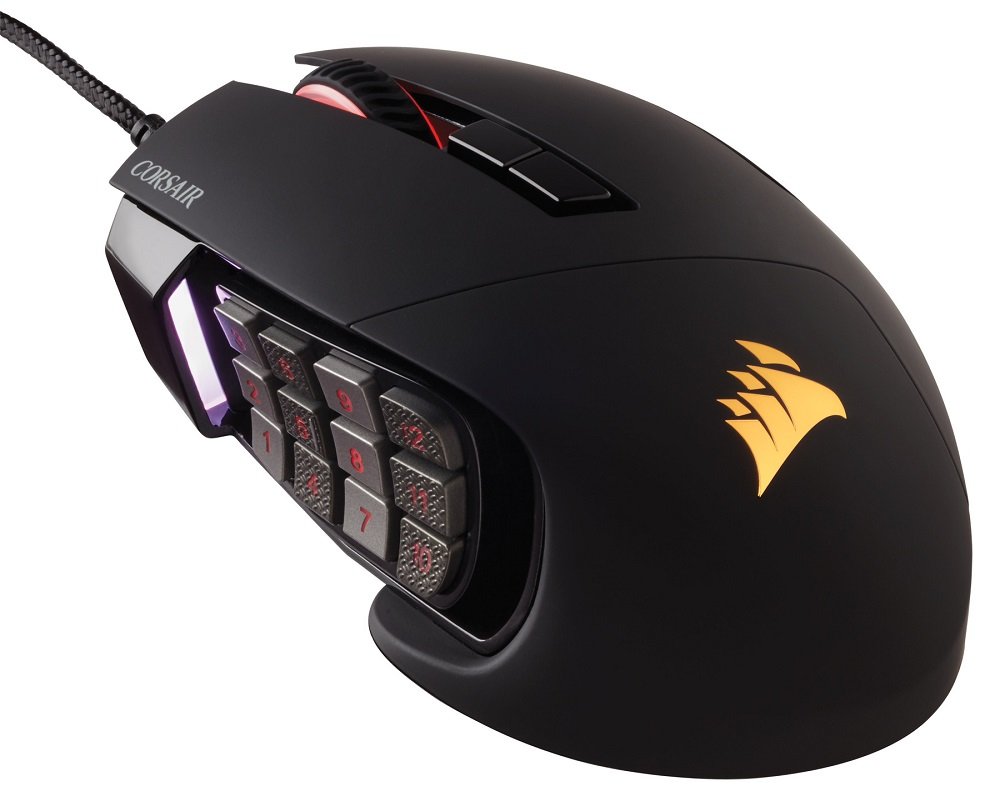 The gaming mouse industry is a tough and competitive one. It changes every second of the day, with new quirks being discovered. There are many companies trying to keep up with the ever-evolving world of esports and gaming. This competition causes companies to take bold risks and improve upon their products. Fortunately for the consumer, competition between brands is always good news since it ensures every product is a result of the competition to be the best gaming mouse. Let's look at the top gaming mouse brands right now, so you know that when you get a mouse from these companies, it's the best.
Logitech:
Logitech is universally regarded as the grandfather of producing gaming accessories. It is synonymous with the computer industry, and its every product is suitably designed for every task. On the topic of gaming mice, Logitech produces the most detailed and versatile mice out there. The design is marvelously crafted, and the buttons are super practical. The leaps and bounds Logitech made in the wireless mouse industry, such as the mouse that has a wireless charging mouse pad, charging it while you game. This has cemented Logitech as the best in the industry, and it doesn't look like its forsaking that title anytime soon.
SteelSeries:
The SteelSeries brand is a relative newcomer, but it quickly cemented itself as one of the best in the industry. It took advice from major esports professionals and gamers and recognized their needs. Then they took the step to fulfill each and every need, so they don't have to settle on compromises. This looks all unimpressive and all, but when you find out they are being compared to giants like Logitech and Razer, this shows they must be doing something right in their gaming mice. Their newest SteelSeries 700 series is easily the best gaming mice series of the year, and we are excited to see what they come up with next. The best thing about SteelSeries is that they produce mice for gamers with low budget. Therefore, if you are looking for a best gaming mouse under $30, SteelSeries is where it's at.
Corsair:
What happens when you mix the practicality of a Logitech mouse with the design and function of a SteelSeries mouse, for a much lower price? That's right, Corsair is known for having the best budget products in the industry. That's not to shy away from their premium products, though. The Corsair SCIMITAR RGB is the gaming mouse with ten extra buttons, that is the most in the world right now. This proves they are able and willing to go into the experimental territory without sacrificing their excellent build quality. Corsair just knows how to sway their customers. They know what their customer wants. Chances are, if you know what you want right now, you can find it on their website.
Asus:
Asus has been widely known for a computing peripherals and parts creator. Their motherboards, cases, and monitors have been widely known for the best in the industry. However, their dabble into the territory of gaming-related products has been excellent. Asus went and took the risk, so they created a whole lineup of gaming products in their "Republic Of Gamers" or ROG products. The ROG gaming mouse is on a whole another level of flashy, fun, performative, and excellent build quality. ROG has proved itself capable of surviving in this landscape for a reason, and it will keep thriving with excellent products as Asus makes.
Razer:
Razer is known for basically being the default "gaming" everything brand. It is flashy, cool, stylish, and dazzling. They literally make gaming products about everything. Gaming chair? Got it. Gaming headband? Got it. Gaming socks? Got it. Gaming water bottle? Got it. Their identity revolves around the gaming community. They have created this persona that "Gaming is a religious experience," and they act on it. This is not to say their actual gaming products are bad, contrary to it. There is a reason they are on this list, and it is because they just do things right. Their gaming mice are so superbly designed, playing with a Razer mouse feels like slicing into butter with a hot knife, but not too hot, just hot enough to make it an ecstatic experience. They know comfort, they have mastered it, and they are not afraid to show it. They also are the only company to produce Laser sensor gaming mice and the avid supporter of ambidextrous gaming mouse in the industry, so they deserve their spot on this list.
You May Also Like: