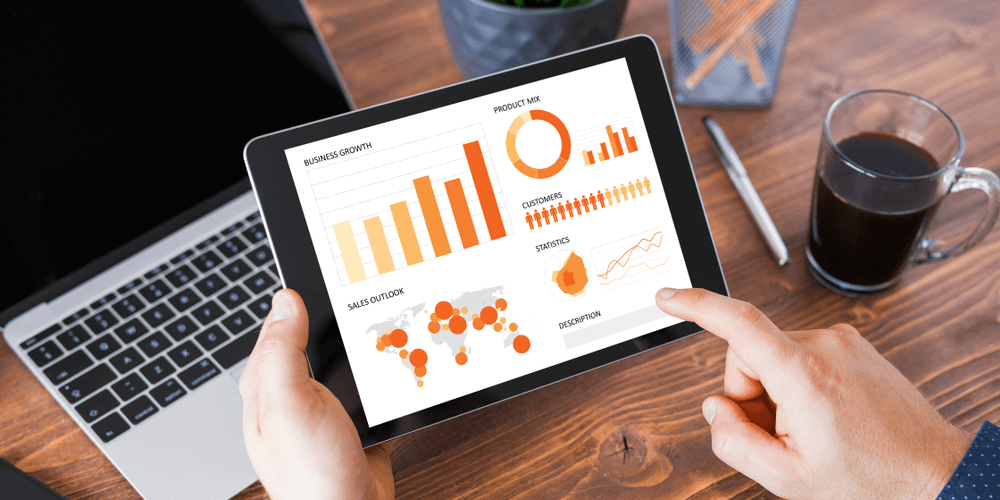 Thinking about managing your clients with the approach of a perfect CRM (Customer Relationship Management) for your business? Because implementing a CRM on your business will give numerous benefits not only to you but also to your clients.
Well, if you are here, it means that you are aware of what exactly CRM is and how it can be implemented. If your answer is yes, it's great, but if it is a no, then don't worry, we'll keep it simple for you. So, CRM is an approach that any company or business can use to manage and improve their interaction between the current and future customers.
As always we are here to help you, in this article, you will be getting to know how to choose a CRM system for your business. To help you choose a good CRM system, we have shortlisted ten steps to follow:
1. Decide between Cloud-Based and On-Premises CRM
The first thing that you need to do is deciding on CRM deployment between cloud-based CRM and on-premises CRM.
The difference between the two is that with cloud CRM your data will be managed over the Internet, requiring few or no hardware or software investment. In comparison, on-premises CRM requires your software and is deployed physically at the place of your company.
So you need to choose the CRM state which is flexible and suitable for your business.
2. Know your requirements and features
Before implementing any CRM system, you must be aware of all the requirements and areas you need to improve with. Once you gather the requirements and features, now you can go on further.
3. Ensure that the CRM integrates with your current system
This is one of the essential steps of choosing a CRM system. It would help if you made sure that the CRM you are buying for your business must adapt to the existing scheme of your business. Many businesses work on different applications like Microsoft Outlook, and other Google applications, so you have to choose the one which can easily integrate with the existing applications that you are using.
4. Narrow down your choice to 3-5 options
The next step is to look for various CRM vendors and shortlist a few that offer a maximum number of required features for your business. As there are many CRM vendors available in the market, you need to compare various vendors and develop three to five options.
5. Request a demonstration and free-trial test from the options you have selected
As you have narrowed down your choices, it's time to take a free demonstration and a free trial test. Once you ask for a demonstration from a vendor, you will get to know more about their services and how you can use them for your business. If you think that the demonstration was suitable for your business, you can ask for a free trial test with which you can know whether their CRM system integrates with your requirements perfectly or not.
6. Get the pricing of all options
Now that you may have an idea of how a CRM system will work on your business, you need to compare the prices and packages. It would help if you compared the prices of all the shortlisted options that you have.
7. Take opinion from the teams involved in CRM
It is always better to take opinions from the team members that are involved in CRM of your business. Because at the end of the day, they are the ones that will be handling and working on CRM.
8. Choose the one for your business
Depending upon all the factors, choose one CRM system that suits the most.
9. Ask about training
Now that you have chosen a CRM system for your business, you need to train the members to handle the CRM. You can ask from the CRM system provider about giving training to the responsible ones.
10. Get started
After all the efforts you have put in by following all the above steps, it's time to get started with your business's CRM system.
Well, these were the ten steps to follow. Following all these steps, you will be able to get the best CRM system for your business.
You may also like to read: