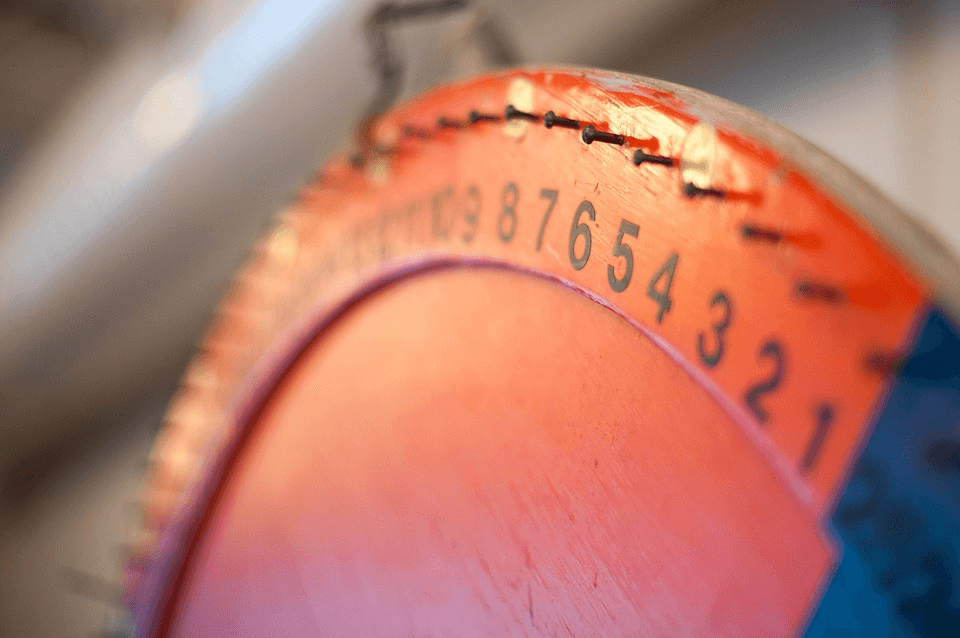 Thanks to the latest technological advancements of the 21st century, it is now possible to play international lotteries from your phone. To show you how it's done, just keep reading and find out for yourself.
As far as history knows, lotteries have existed for many years, decades, and centuries. It has existed from Ancient China – where a lottery-like game called Keno used to be played – to Renaissance Europe – where games used to be played to help boost the state's finances.
But most of all, a lottery involves buying a ticket before a handful of numbers are picked out from a random draw to call out the lucky recipients with the matching number on their tickets.
Normally lottery tickets would have to be purchased from any retail store or gas station. But as we said earlier, it is thanks to the technological advancements of the 21st century that we can now get lottery tickets online. This would allow anyone from around the world with a good internet connection to go online and buy a lottery ticket for themselves without encountering any geographical restrictions. It also means that you can purchase tickets from one location without constantly driving up to a local retail store or gas station, which saves up fuel and time.
This article will show you how you can play international lotteries from your phone and the most well-known sites that offer this facility.
How to Play International Lotteries From Your Phone
Here's a general overview of how you can play international lotteries from your phone:
Register with any online lottery website
Add funds to your account
Choose your lottery
Fill the tickets
Submit the ticket
Check the results from your email.
1. Register with any Online Lottery Website
The first thing you need to do before playing any online lottery site is to register with them. You can do this by signing up for free, which would take no more than 30 seconds or a minute, or logging in.
2. Add Funds Into Your Account
Once you've created your account, you'll be able to add some funds into that account through one of many payment options, including credit cards, debit cards, PayPal, or cryptocurrencies. These payment options will be the same for when you want to withdraw.
3. Choose Your Lottery
It pretty much goes without saying that there is a fine collection of lottery websites available across the World Wide Web. Some of the more well-known ones include:
Lottoland: top lottery website in India
Lotto247: play every single top lottery website out there
PlayHugeLottos: the largest jackpots online
4. Fill the Tickets
When you open a web page for each lottery ticket, you'll notice that the primary ticket area comes with a grid-like structure. Here, choose the ticket numbers that correspond what the ones on your ticket. On the other hand, you can also request a ticket number that's been generated automatically.
Some companies offer users the extra facility to choose more numbers for their tickets. Although this boosts one's likelihood of winning the lottery, there is a high price attached to it. Like Lottoland, other websites enable users to purchase tickets online from the comfort of their phone screens.
5. Submit the Ticket
Once you have selected your ticket numbers, you can move on to submit your entry and be directed towards the shopping cart area of the website. You can verify whatever payment method you're using and then proceed to finish your transaction.
6. Check the Results From Your Email
Most online lottery sites will send users notification emails for every lottery bet. As soon as you get your purchase notification, you'll even get draw notifications as well as be notified of any wins that you've made. Then you'll either have the options to withdraw the funds or use those funds to play another lottery game.
Most lottery websites require proof of identification and address before their account can be verified. Once that is done, players will be given plenty of flexibility, like being able to replay their favorite numbers.
What's even great about online lotteries is that if players end up winning, they'll be notified by email. It helps eliminate the risk of players missing their claims deadline or losing their ticket before they can claim their prize.
Can There be More Than One Lottery Draw?
Typically, players can play a lottery by creating only one account, but if they wish to play more than once from the same account, then they need to join up with a concierge lottery service such as TheLotter or GiantLottos. Not only can players from around the world utilize this to choose several tickets, but also join in on rewarding syndicate draws.
Is it Possible to Boost Your Odds of Winning?
If you want to increase your chances of winning a lottery, there's no better way to do that than by betting on any lottery. Placing bets on a bookie is one of the surest ways of having more favorable odds of winning a big lottery draw without necessarily hitting every number on the ticket.
The players place their bets on fixed odds on the numbers that they have their hopes on. The payouts might be relatively smaller, but the odds are largely in your favor.
Conclusion
After going through all of that, we hope you now realize how much fun and convenient it is to play international lotteries from your phone. Not only that, but you can also increase your chances of winning by placing bets on bookies and getting more opportunities for playing.
Lottery Featured Image Source: Pixabay.
You may also like