In the modern-day world, technology has set its special place and nobody can deny the fact that more advanced and sophisticated technologies have become an integral part of humans' everyday lives, whether they are at home, at work, or at school/university. It has been found that over 50% of the adult people in the UK and US are using smartphone, tablets and e-reader. In fact, this figure makes clear that adults are increasingly more adapting to new and innovative technologies across the world.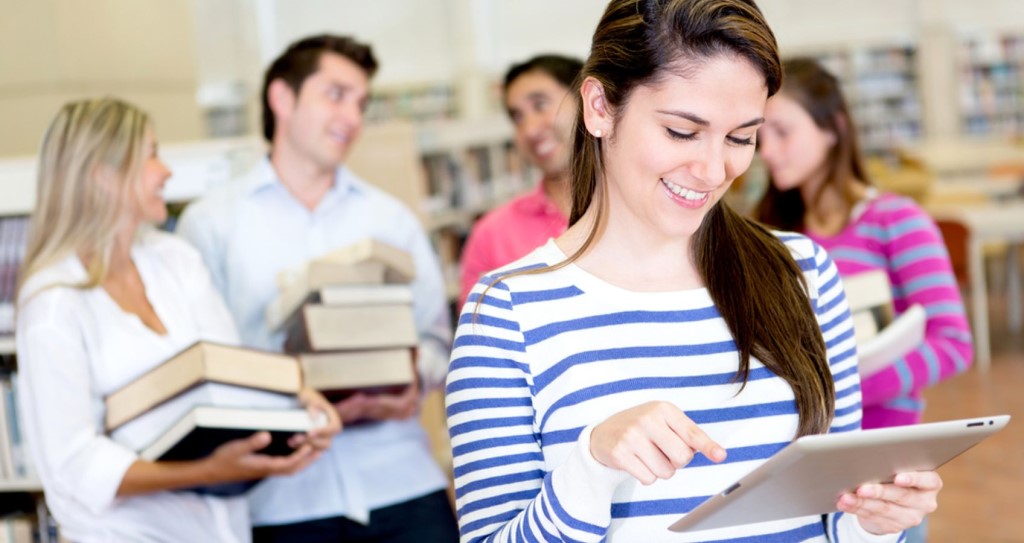 In fact, technology has really affected all aspects and domains of human life. When it comes to the area of education, the first emerging question in mind is always that how can technology be used in the classroom boundaries as educational tools. This article will present some examples of technology how it can help teachers while accelerating the learning process and progress of students.
Supplemental Teaching Tools
You are quite familiar with the technologies of apps, interactive whiteboards, smartphones and tablets as learning tools for the modern-day students, but all these advanced technologies can also the additional teaching tools for today's teachers. There are many researchers who conducted their research around how and what sorts of technology the today's educators are using while teaching in classrooms. Almost all the researchers have found that a vast majority of the teachers expressed a more positive attitude about the modern-day educational technology. The stance of teachers is that the advanced educational technology is really helpful to them as they help them in reinforcing and expanding on content. In fact, for many years teachers have been teaching students via same or similar course plans and materials, it can be very hard for them to keep their students motivated and engaged in their studies. In this modern era, the technologies of interactive presentation tools like whiteboards, graphics, video clips, and many other advanced audio visual tools are available and using all these is indeed an easy and convenient tools to keep students motivated and highly engaged in their study.
Encourage Students to Learn Well
It has been seen that most of the students are more encouraged and are likely learn well when have hands-on learning tools and technologies through which they interact with others, teachers and peers, which diverse forms of educational technology provide. It can be said that these educational technologies are the ultimate encouragement tool to motivate students, and these are something students want to master. If they use these technologies for learning purposes, they are able to boost their knowledge and information, while enhancing their self-esteem. The use of educational technology really makes them excited about attending the class. The modern-day educators believe that using educational technology in the classroom encourages students to learn well and they learn even they are at home. Indeed, the educational technology lets students take better control over their education as mobile-based technologies, such as tablets and smartphones, encourage interactive, hands-on learning.
Students Learn at Their Own Pace
It is a common fact that every child is different from other. Thus, every student has his/her own pace of learning. There is a variety of ways that integrate the technology into the classroom and that can really assist students learn very comfortably and conveniently and most importantly at their own pace. The use of classroom technology really allows students to expand and reinforce their knowledge base. As an instance, using tablets or laptops for the purposes of classroom lessons or activities, lets students to read proper directions, process information and get their work done at their own pace with more convenience. This approach also assists teachers in terms of giving them some free times that can used by them to give students additional guidance and attention they require.
Bonus Resources for Students
Educational technologies in terms of apps, audios and videos, search engines and other interactive activities facilitate students with a pool knowledge and information. Use of these technologies comprising, but not limited to, the following tools that really support round the clock learning:
Online or distant course/lesson plans
Online educational videos and graphics
Online interactive educational games and puzzles
Easy and quick access of books by using e-readers and other devices.
Equip Children for the Future
It is the right time to prepare your children for the future. In the modern-day era, the school going children can really equip themselves for the future, and thus, it is very imperative to integrate advanced technologies in the classroom. During the last few years, technology has really progressed massively and will continue in the near future. Those revolutionary changes and developments should be compared with the lesson plans of teachers and learning methods. It is also very crucial to mention that high-tech educational technology solutions lead to effective teaching and learning, always. Besides this, these technology-based solutions can also result in more impactful teaching, which can really have a major impact on students and their learning. Children easily learn how to use educational technology at an early age and by this approach, they are building up the knowledge and expertise that is very essential in the contemporary world.
Also read: Top Reasons Why Students Need to Use Technology Nowadays
Featured image by ESB Professional on Shutterstock.