So many homes still get burglarized even if they have security cameras installed. Why? Because they did not deal with blind spots.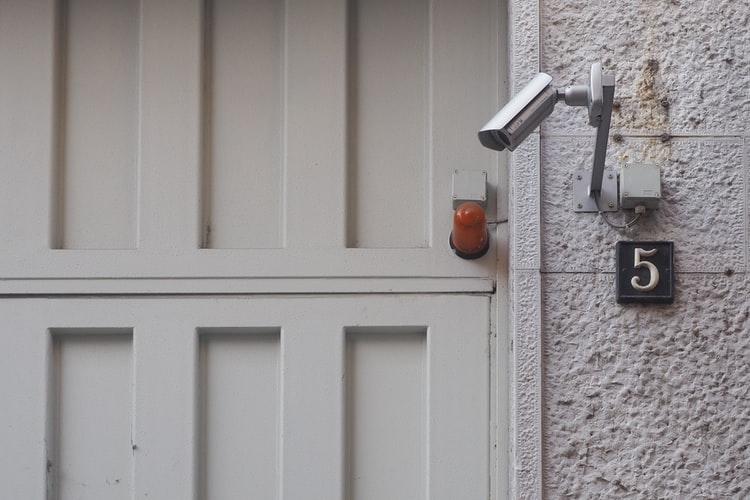 All security camera installations must involve the planning and determination of blind spots. As a property owner who does not want to risk his safety and his property, you should go out of your way to determine where blind spots are. Upon determination, you should exhaust all means to have blind spots in your security cameras removed.
You can easily avoid security camera blind spots if you're going to follow our tips. Read on, learn, and apply the following tips as soon as possible. Don't take blind spots lightly because not dealing with it will make the installation of security cameras futile and almost meaningless. Never take lightly your obligation to protect and keep safe your family and your property.
Looking for Blind Spots in Your Security Camera
A blind spot is any area that is not within the peripheral vision of an installed security camera. All cameras have a limited range. One camera placed in one position is not enough to protect and monitor your whole property.
To know your camera's blind spots, you should check its field of view (FOV). A camera's FOV is the angles to which a camera can see and record captures.
Cameras come with different lenses. Different lenses provide different angles and viewing perspectives. Your security camera may come with a varifocal lens or a 4 mm / 6 mm / 8 mm fixed lens.
If you have a 4 mm fixed lens, your viewing angle will be 80°. This means that areas beyond the 80-degree FOV will not be seen – they will be blind spots that your camera will fail to capture and monitor. This is something that you should avoid.
So how will you detect and determine all of your security cameras' blind spots?
It's easy. You can do it by dedicating a period to put your camera on trial runs. Do it by doing the following:
Step 1: Have one of your family members or friends help you.
Step 2: Ask them to pose your sample subject. Make them pose as an intruder or a visitor.
Step 3: Mark places where you want your sample subject to approach and loiter around.
Step 4: Ensure that the following spots and angles of these areas are included in your marked places:
Front door
All possible entrances (garage door, back porch, etc.)
Every single window in your property. All windows should be covered as they can also be used as an entry point.
Step 5: Have your sample subject walk and run around your marked places.
Step 6: As your sample subject goes around your marked places, closely observe your camera's feed.
Step 7: Use other devices as you view your camera's main feed. Compare your remote feed from the main feed. Your iPhone may show cut angles and shorter FOV than that of your main feed. It's best to know the difference as early as now so that you'd know how to properly adjust so you could see everything.
Step 8: Do trial runs at different times with varying lighting. Prioritize detecting areas that you fail to see and monitor. Closely detect gaps that can be easily used as blind spots by intruders and burglars.
5 Hacks and Tips on Avoiding Blind Spots on Your Security Cameras
After doing a trial run and collecting important blind spot data, apply the following to further foolproof your security camera system: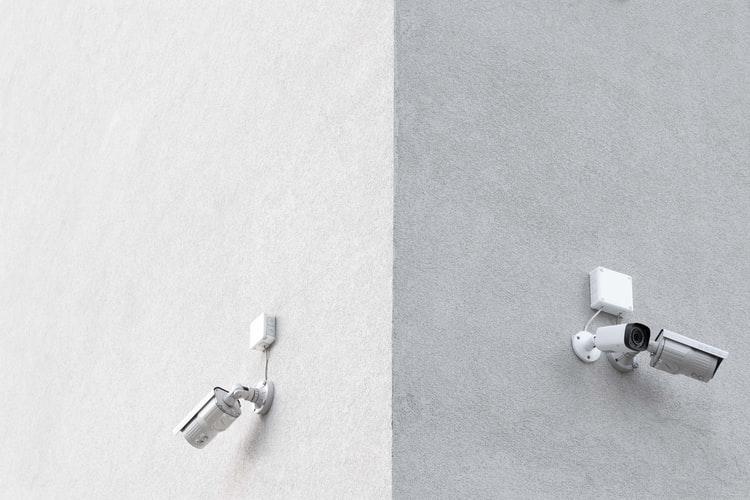 Tip #1: Take Research Photos
Take photos of your property. Take note of its perimeter and area that you need to monitor and protect. By taking photos, you will easily get an outsider's POV and dynamically apply necessary adjustments to protect your space. Taking photos will show you clear spots that need protection and monitoring at all times.
Tip #2: Check Your Location
Place your camera strategically. Choose a spot that will eliminate limited camera FOV and influences from external forces like rain, snow, and vandalism. It's best if you could ask experts to install your security cameras strategically.
Tip #3: Angles Make a Difference
Invest in a wide-angle security camera that can easily cover all areas. Wide-angle cameras make blind-spot fool-proofing easier. Check out panoramic fisheye security cameras and compare them with standard ones. You will be surprised by the difference.
Tip #4: Consider Outside Factors
If you carefully followed the steps we provided earlier, you will already be well-aware of this hack. Take note of external factors and influences that can limit your camera's capture. Note how the movement of the sun affects your security cameras and check if it creates gaps and blind spots. You should also check out branches of trees and sudden wind flows that can block your camera's view. Do a seasonal trial run to fully determine all possible blind spots and unwanted scenarios.
Tip #5: Check for the Possibility of Vandalism
Note if your camera is located at a place where vandalism can easily be made. If it is within reach of intruders, they can easily vandalize or damage it to prevent it from recording or capturing. Look for vandal-proof cameras if you have limited areas where you can place your security cameras. Remember to think progressively.
Be Proactive
Be proactive and aggressive in protecting your family and your property. For all your security systems Perth needs, know that you can count on Smart Security. Smart Security is always ready to be of service. Give them a call now to receive prompt and excellent security services.
Also read: All About Security Cameras: Types and Legal Requirements