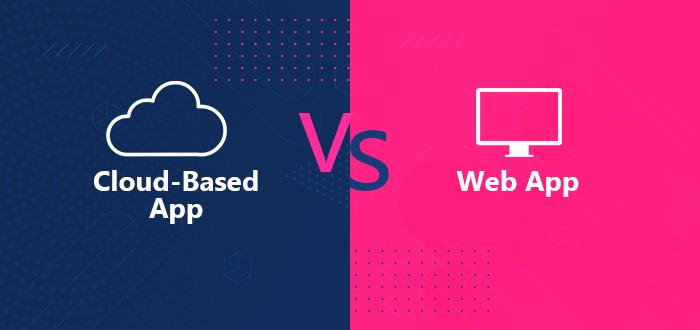 For any business set up, be it the big organizations that have survived the test of transitions in the market or the start-ups that are pushing themselves hard to build a name, applications have become ground-breaking and a significant part of business operations and functioning.
Not just this, applications have brought about a great deal of business expansion, development in client commitments, various quality analysis and testing, development of communication channels, streamlining business processes, and a lot more.
This isn't a surprise when applications are referred to as an 'indispensable piece' of our online presence.
Web application development services are greatly on the ascent. Moreover, a report by Gartner reflects that 91% of the organizations have developed and deployed mobile applications. Customer engagement applications were found to be one of the broadly evolved application types, that were further followed by voice applications (73%), and chatbots (60%).
Not just this, a report by Forbes reflects that 81% of the IT-based organizations have a multi-cloud system strongly spread out. Before the year 2020 winds up, 82% of the organizational data will move on the cloud. Cloud-based application solutions are seeing the popularity that was unexpected and unthought.
Considering the stats shared, we can surely conclude, web-based applications and cloud-based applications are neck-to-neck in the race of their popularity in the business domain. While the two are fundamentally similar as far as we talk about their applications, they can be distinguished from each other from various aspects.
We understand if you are looking for an application, deciding the best one of the two is important.
Let's read about the two in detail.
Cloud-Based Application Solutions
The idea of a cloud-based solution comes into the picture when we talk about reaching out to the digital world. The simplest way is to rely on web-based applications and needs to have a web application before they have a cloud-based application. Like web-based applications, cloud-based applications are accessed using the internet.
In any case, the cloud application doesn't rely on the internet to operate efficiently. The best part of using cloud-based applications is it can be customized easily. The web interface can also be used when there is a requirement for online services on the cloud.
What Makes Cloud-Based Applications So Popular?
The cloud-based application has ample advantages. Other than taking data online, some other interesting advantages of this application type are:
Online information stockpiling is a cloud-based feature.
Information can be uploaded on a cloud to be used later, even when the device is disconnected.
The cloud-based application is easy to understand. It works for different clients' information which leads to; security, reinforcement timetable, and a little pressure of privacy.
The cloud can easily be accessed through any device that is connected to the internet. The devices we are talking about here could be your phone or your work device.
Although the advantages discussed are impressive and maybe enough to make a choice. Some of the big names associated with the technology are Microsoft Hotmail, Google, and Yahoo. A lot of websites have built strong data stores around cloud-based applications.
At the point when you go to these applications you need to test them too. The testing and quality analysis team has additionally worked on the applications and given reports that empowered cloud applications to be effortlessly accessed and take charge at once.
Web-Based Application Solutions
Web applications are quite different as compared to cloud-based applications. They are developed to work via an internet browser. These applications are made or created through the mix of back end work(PHP, .Net) and front end work (HTML and Adobe Flash). Their execution on the internet depends on the web server segments that have been embedded on the device for supporting online services utility.
These applications are a simpler and better solution as you can access them anywhere because of its extraordinary processing model.
What Makes Web-Based Applications So Popular?
Web-based application solutions have been quite popular in the business domain. Let's further explore the advantages of these solutions.
Web applications can be accessed from anywhere and that too from any internet browser.
They can be executed on various stages regardless of the working platform or devices, making cross-platform development more viable.
The application doesn't need downloads.
Here, the data about the customer isn't exposed to issues like theft or infringement.
Web applications don't need updates as they get refreshed all alone without the need to reinstall applications on devices.
The advantages of the web application are that it needs less intervention and maintenance from the developer's side. Thus, it diminishes the application development cost while offering easy solutions to clients.
Difference Between Cloud Apps Versus Web Apps
1. Origin
The principal difference between cloud applications versus web applications is their purpose. Web application engages online application interfacing brands to its clients. Once, when the iOS, Android application developers implement the front end development, web-based apps gain popularity.
2. Technology
Web-based applications are utilized and connected with internet developments that were worked with back-end languages like Ruby versus Python, PHP, .NET alongside information bases like PostgreSQL, MySQL, SQL Server, and others.
Cloud applications require back-end systems and use JavaScript based structures for execution. With HTML5 disconnected reserving highlights, one can visit the application even without the need to have a web association.
3. Use Cases
Cloud-based applications can completely or somewhat work even without a full web association. These applications offer great services with regards to high calculations or spots where there is low internet connectivity.
Web-based applications execute only with good internet speed and thus, have some limitations with its use.
4. Costing
Beginning from what amount it costs to build a mobile application or a web application, costing factors are quite significant and need to be specified well before the development. While, if you take a look at the expenses of cloud applications, the group size here is greater than the group size selected for web application development. Cloud applications consequently become somewhat more costly than that of web applications.
5. Services
Web applications are very popular as these applications are utilized for making an uninterrupted connection with the individuals. Take for instance Airbnb, Amazon, YouTube, though, with respect to cloud-based applications, they are made to work offline only and naturally sync with an internet connection. Its models are- Evernote, Gmail, Slack, Dropbox, and numerous others.
The Final Words!
Cloud-based applications and web-based applications are quite different, but they are made to play their roles for the business and clients to reflect in maximum growth. The differences between a cloud application and a web application are confirmation that both the technologies are needed to make the business arena reflect well as far as associating clients, or offering them a solution in a split second, or working without web availability is considered.
Thus, you can decide which of these applications fit your business environment and proceed for greater results.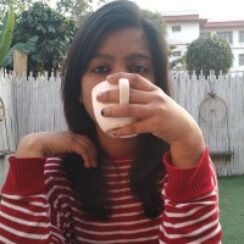 Author's Bio: Scarlett is a technical content writer associated with A3logics. She has a keen interest in IT consulting firms and keeps a keen eye on the advancements in the field. She is often found researching for her next write-up but when not working you can find her enjoying her coffee in her garden with her favorite Agatha Christie mystery.
---
You may also like to read: