On-demand app development company has started finding its place in the market and also the hearts of people.
Most of the on-demand applications that have become successful are startups and they are doing really well.
These companies found out what people wanted, and gave them that right at their doorstep. This is what made them stand out in the pool of traditional business applications.
There are many companies that have even gone international with the idea of developing an on-demand app.
The boom in this sector has only come in the past ten years. Now it is one of the most promising sectors and it has also gained popularity during the ongoing global Coronavirus pandemic.
There has been no other type of ondemand app development that people have accepted so well.
This article will explain how it has grown in different market sectors with examples. This technology has not left any of the sectors, whether it is healthcare, food delivery, on-demand home services, or any other.
These on-demand applications have made it really easy for people to get whatever they want with just a few taps on their smartphones.
These apps are easy to use and provide services in most parts of the day and even on holidays.
They have also made sure that there are no inconsistencies in the app so that it is reliable. This has also given job opportunities to a lot of people.
Some Examples Of Brands That Made It Big
Roadie
Rapido
Zomato
Kango
GrubHub
1. Roadie
Rodie is an application that can be used to deliver goods from one place to another. This is like a digital courier service.
They come to the house of the person who places a request and collects the products based on their pricing policies.
This is a safe and fast way of delivering goods without stepping out of the house. Rodie is a unique concept for all those who have to send parcels frequently and are too busy to get out of the house and find a courier shop.
They also make sure that their prices are not too high so that everyone can utilize their services.
This is a great example of how delivery apps should be made and function. They were just a startup but soon they picked up and expanded to more cities and became a common household name.
There are many like them now and with a similar concept but providing a more local service, like Dunzo.
They deliver groceries, parcels, and other things within a city. This is something that is growing at a larger scale now.
2. Rapido
Rapido is a bike taxi application that has also started delivering parcels in the lockdown and post lockdown.
They are one of the first mobile application development projects that have focused on a bike taxi. They are fast, easy, and they have provided great payment options as well.
There are many other features that allow the users to easily book a bike, share their ride details, and then pay either in cash or through any digital methods including their own mobile wallet.
That option might not be the one that people use but it is safe and is just a one-tap payment that doesn't require an OTP and other authorization.
This makes payment fast and easy for the riders. They have more than 5000 daily and 10,000 monthly drivers.
They call their drivers 'Captains' and their captains are not just males but also females.
This is one of the things that has started in the on-demand apps sector. They have both male and female driver/delivery agents.
3. Zomato
Zomato is one of the on-demand food delivery applications that took over India and some other parts of the world.
There is most probably no other food delivery company that could sustain for so long with such a rate of acquisitions and growth.
They are spreading like wildfire. They are the ones who have even expanded their services to the smallest cities in India.
This was still a dream for many people in India. They have tied up with most restaurants and cafe chains and also went to the smallest of the restaurants.
They also make sure that customers face no issues. Their customer support is good.
Delivery is something that they focus on and hence they make sure that it is seamless and safe. In the pandemic time, they made sure that the food was safe by all means.
They packed it with extra layers, provided their delivery agents with PPE kits, and also released guidelines for their listed restaurants.
4. Kango
This is an application that is a savior for the parents who have to go to work. When both parents are working they need someone to take care of their child and this application does that for them.
They have people who are trained to take care of kids and inculcate good habits in them. This ensures the parents that their kid is with someone trustable while they are working.
This brand worked well and expanded to different regions soon after it started. This is one of the most unique on-demand app ideas.
5. GrubHub
GrubHub finds restaurants, cafes, and other eateries for users based on different characteristics.
This can find restaurants based on cuisines, regions, budget, and other parameters. This application resonated well with food lovers and tasted success over time.
They have improved a lot since their launch and are one of the best restaurant finder and table booking apps. They also provide offers for the users when they book from their application.
Conclusion
On-demand application development is something that still has scope. Mentioned above were some examples of brands that did the application development right and are now where they wanted to be.
This is for the inspiration of people who are looking to develop an on-demand application.
Development companies also can put their money on such an application if they have got a unique idea for the same.
---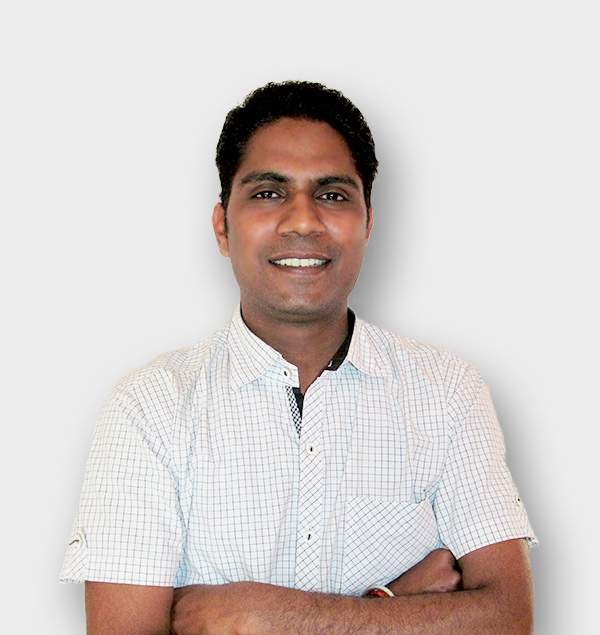 Author Bio: Tarun Nagar is the Founder & CEO of Dev Technosys, a global ranking mobile app development company USA. With 10+ years of experience of enabling then Start-ups which are now global leaders with creative solutions, he is differentiated by out-of-the-box IT solutions throughout the domain. He is known for his visionary qualities and adaptability for technology and trends, passionate as he is in every aspect dedicated to making IT simple, accessible and approachable for business enterprises.
Author LinkedIn Profile – https://www.linkedin.com/in/tarun-nagar-2a98b2117/
Company LinkedIn – https://www.linkedin.com/company/dev-technosys-pvt-ltd/
Company Facebook- https://www.facebook.com/devtechnosys/
Company Twitter – https://twitter.com/devtechnosys
You May Also Like: