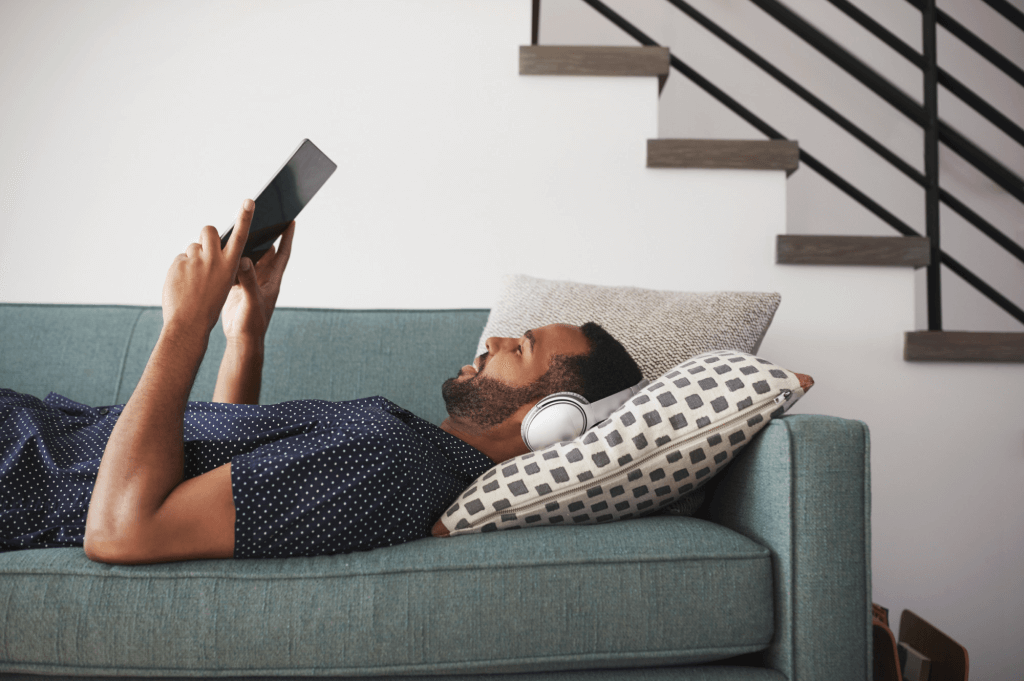 Although 2020 might not be the best year for concerts or travel, it still is a great time to check out some of the latest technology.
You might be looking for a smart device for your home. The coolest gadget to get as a present for friends, family, or a significant other is also fun to find.
There are even awesome tech gadgets that you can buy for yourself. You could even be curious about all the new and improved technology there is out there.
Whatever you're looking for, we have you covered! Be sure to keep reading for our guide on all the latest technology and gadgets available for tech lovers like digitogy.com in 2020.
Zwift RunPod
The Zwift RunPod might be one of the tiniest tech gadgets, but it is also one of the best tech gadgets. The miniature device hooks right onto your shoe and connects to your smartphone while you're working out on a treadmill.
The point of the Zwift RunPod is that you can start running in an online virtual community. It helps to make running a bit more fun.
When you start your run on your smartphone and the treadmill, then you will see other runners who are running with you. You can use their preset workouts as well as see your stats after you've completed your workout.
The best part is that this is one of the most affordable gadgets at only about $40 before taxes.
CleanPod UVC Sterilizer
We all know in 2020 that germs are everywhere. Getting some cool tech gadgets to get rid of germs is essential for this year. The CleanPod UVC Sterilizer does that!
You can use the CleanPod in multiple areas of your home that you frequently touch. It emits a UVC light that can sanitize surfaces without the need for harsh chemicals all the time. All you need to do is wave the CleanPod over the surface for thirty seconds, and you're finished.
The UVC light helps to kill bacteria and other pathogens by scrambling their DNA. Doing this makes it so they can no longer function.
People have used this helpful gadget on their smartphones, keyboards, daily mail, their remotes, and so much more. Once you start using this handy little tool, you're not going to want to stop.
Lenovo Yoga C940 Laptop
Have you ever wanted a laptop that you could also use as a tablet? The Yoga C940 laptop is a laptop but also can fold in half like a tablet.
The Yoga laptop comes with a built-in pen so you can write and take notes on the touch screen. It is thin and lightweight, which allows you to work or have fun from anywhere that you want.
You'll even find a nifty fingerprint reader that only unlocks your laptop with the touch of your finger.
If you're looking to purchase this impressive laptop for Black Friday, then make sure to check out the deals. You'll be able to find a great price on a reliable laptop.
EPOS Adapt 660 Headphones
Any tech lover is going to want to invest in a nice pair of headphones. The EPOS Adapt 660 Headphones are the best pair for tech gurus alike. You'll find that these headphones are for professionals, as that is how they look and feel.
These headphones have some of the best clarity that money can buy. You'll find that they're very light, which is nice if you're planning to wear them for long periods. Don't worry about the durability as these will last.
You can even pair the headphones to both your computer and smartphone at the same time.
One of the most prominent features of this gadget is the three different noise-canceling features it offers.
You'll even find if you're in a zoom call that there is a built-in feature to quiet background noise while you're speaking. Some of these features are why these headphones are the absolute best for business professionals.
Echo Dot 4th Generation
Amazon continues to come out with new smart speakers to help improve your home.
Getting an Echo Dot 4th Generation is the starting step to transforming your home into a smart home. Before you know it, you'll be using your Amazon Alexa to turn on lights, change the temperature in your house, or even fill up a glass of water.
Before going all out, you can use your Echo Dot to listen to music, check the weather, order from Amazon, play trivia games, and more. Having a smart speaker is an improvement to any home.
Plus, the Echo Dot looks sleek and helps to improve the decor in your home.
An Echo Dot can help to make simple tasks around your home much more manageable, which is why it is on our list of the best gadgets that you need.
Philips Somneo Sleep and Wake-Up Light
It might be the most expensive alarm clock you'd ever think of buying, but the benefits are abundant. The Philips Somneo Sleep and Wake-Up Light is one of the cool tech gadgets that you didn't know you needed, but now you want.
The alarm clock lets you wake up by playing soothing sounds and letting off a gradual light for thirty-minutes. When your room fills with light from the alarm clock in the morning, then your body will be ready to wake up. Doing this will help you to feel refreshed and relaxed in the morning.
It can even help you to fall asleep by simulating a sun setting while you're drifting off to sleep. You'll hear soothing sounds and feel relaxed as you try to sleep.
Another benefit of the alarm clock is the guided breathing exercises. These can help you feel calm and peaceful, especially after a busy or stressful day.
You'll even find that the alarm clock has a built-in USB so you can charge your smartphone while you're sleeping.
Meeting Owl Pro
Many in-person meetings have been canceled this year and brought to the virtual world. If you're looking for a cool tech gadget to make those meetings easier, then the Meeting Owl Pro is the perfect device.
Meeting Owl Pro is a camera that you can bring to your meetings that need to be in the virtual world so everyone can see. It has a 1080p resolution and 360-degree camera, so people watching will feel like they're actually at the meeting.
The best part is that it can focus on the person who is speaking automatically. It will feel like they're face-to-face in the meeting.
You'll also find that it is compatible with most meeting software that you're already using.
This handy camera makes any meeting room a smart meeting room.
LARQ Purifying Water Bottle
Are you looking for the best way to get rid of reusable water bottles? This handy technology can make you say goodbye to reusable water bottles forever.
A LARQ purifying water bottle is a water bottle that purifies your water and cleans itself. Sounds too good to be true, right?
The water bottle runs on a rechargeable lithium-polymer battery. The battery can purify your water and even clean your water bottle.
There isn't even a need to ever use a replacement filter in this water bottle.
You would also think that a water bottle that can do all that would be pretty heavy, but you would be wrong. LARQ purifying water bottles are still very light!
Make sure to try this water bottle out for yourself because the technology is phenomenal. All you need to do to keep it running effectively is to charge it up once a month.
They even offer tons of different colors, so you will be sure to find one that fits your look.
Fitbit Sense
Smartwatches are very in right now in the tech world, meaning if you don't have one, then you need one. The Fitbit Sense is a smartwatch that can do a lot.
You'll find that this watch tracks your stress management, heart health, skin temperature, sleep, blood oxygen, and so much more. Most of all, it does what all Fitbits are meant to do, which is to track your fitness.
Fitbit does a marvelous job with this gadget by including both fitness and wellness into their tracking device. You can download the Fitbit app to track tons of different statistics each day in your Fitbit app.
It is also a sleek gadget that you can wear right on your wrist that connects to your smartphone.
Latest Technology Gadgets You Need
The technology trends are always changing, meaning that there will be a new gadget that tech lovers need. Be sure to use our list if you want to purchase some of the latest technology gadgets in 2020.
Whether you're looking to buy for you, your significant other, friends, family, or anyone else you know, there is something that is appealing to get in the tech world.
If you want to see more exciting posts about technology or intriguing gadgets to buy, then our website is the place to be. Make sure that you keep scrolling for more engaging posts about tech gadgets that you need.
You May Also Like: