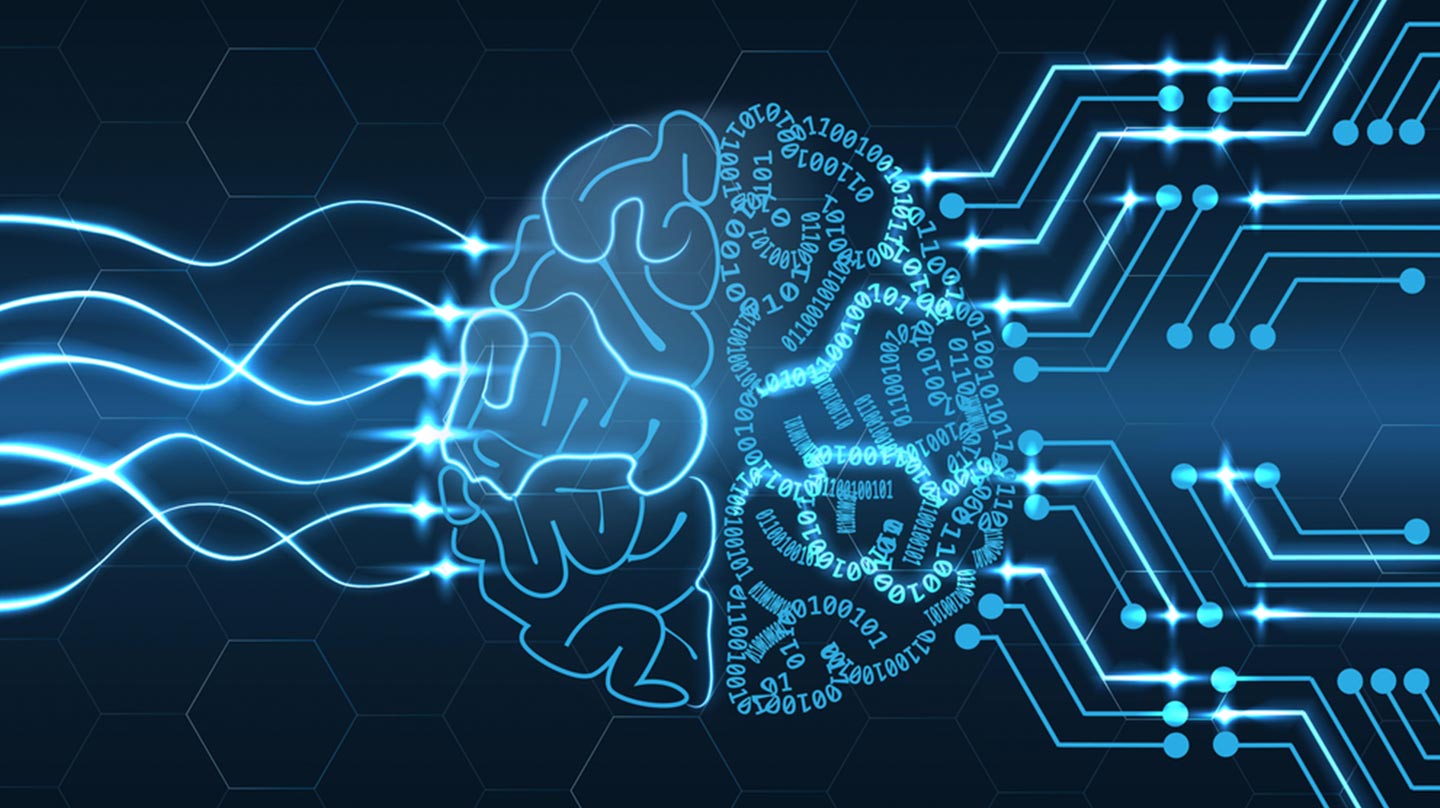 Search engines and social sites are becoming much smarter.
For many years, there's been a silent revolution taking place in the world of tech. Ever since the first Artificial Intelligence (AI) program was developed by Herbert Simon and Allen Newell in December 1955, the allure of AI has held computer scientists transfixed by the concept and benefits offered by autonomous machines.
Today, AI has advanced considerably, and the technology is beginning to make a huge impact on everything from manufacturing to smart cities and intelligent, connected homes.
The growth of the Internet of Things (IoT) is likely to see the first mass take-up of AI across the world as hardware and software move towards completely independent thought and operation.
However, in the here and now, AI and Machine Learning are already making a considerable difference, particularly on two services we use most – search engines and social media sites.
Search engines and AI
In terms of search, Google has ruled the roost for many years so, realistically, is the only service worth considering in terms of generic, internet-wide search engines. Of course, there are several other specialized search engines like Octopart.com (a specialized electronic parts site), however, in terms of large-scale searches, Google calls the shots and is universally considered ahead of the curve and the leader that everyone else follows.
When Google first announced in 2015 that it would be integrating AI into its search processing in the form of a machine learning program called "RankBrain", it sent shudders around the Search Engine Optimization (SEO) industry. Many SEO professionals feared the results generated by AI would not rival those produced by Google's famed algorithm and 'bots', constructed originally under the name PageRank.
Nonetheless, the fears were unfounded, and the various iterations of RankBrain have brought numerous advantages to Google Search, including:
An ability to study and understand web pages more like a human – and rate content accordingly. AI is also able to understand the relationships between social sites, users and websites.
The ability to rate the linguistic accuracy, complexity and proficiency shown in the text on websites.
An 'understanding' of the website content – coupled with the ability to place a website more accurately in search results.
The ability to scan a web page and content more like a human would with the overall aim of assessing the end experience of the user.
Using advanced AI image scanning and comparison capabilities, the intelligence to understand the content of each picture on a page.
Social sites and AI
The same skills of AI used in search are replicated across social media. However, there is one crucial difference – namely that AI can also determine the complex relationships between human beings, companies and organizations. This enhanced understanding of human networks allows marketers even greater insight and accuracy when planning marketing campaigns.
The biggest changes likely to result from the increased use of AI
Probably the biggest impact that will come from AI will be the machine learning of images. We produce a huge amount of data daily online – estimated to be around 2.5 quintillion bytes per day – mostly in the form of images and video. To date, neither search engines nor social sites have shown particular prowess at understanding either of these forms of media.
With advanced AI, both social sites and search engines will be able to fully process and comprehend the content of both images and video, in turn leading to far greater accuracy when returning search results or displaying relevant advertising on social media.
You may also like: