We are all now dependent on PDF files and having more knowledge about how PDF files function will allow you to be more convenient in using them. Everyone uses this file format in our daily work tasks, needed documents at school, and some important files for our business. If you want to advance, know the right tools to use for PDF.
There are many PDF sites available online, and if you're looking for a tool that will suit your needs, it will be challenging. Find reliable and secure sites before deciding to use the tool to avoid any issues along the way. Today, there's an online tool that is popular because it's free and reliable; you can try PDFBear.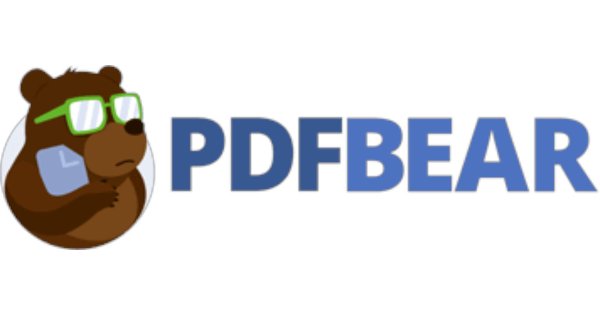 Check the PDFBear's tools and features that will help you have a more productive day, whether in the office, school, or at home.
Reducing Your PDF File Size
If you have problems with webmail because of Gmail's limit in storing files, PDFBear is your solution to that dilemma. Of Course, Google drives, Dropbox, and other online storage is very convenient to use but has limited capacity. PDFBear provides steps on how to compress a PDF file.
This online tool provides simple steps for you to follow. By just clicking it, you can have a compressed file.
Choose the file you want to compress and upload it. You have an option to use the "Select Files" tab, or if you want a quick upload, you can opt to drag the files directly to their site.
Select the options and choose how you want your PDF files to compress.
After that, PDFBear will process the file and immediately start compressing the file size based on your choice.
Lastly, the PDFBear tool compresses the files in just a second. You can now download your file and save it to your device or Google drive.
Convert PDF To Microsoft Files
PDFBear conversion tool is what most people use today. We all have a challenge in converting files to an editable format, mainly if you will copy the words or details on that PDF file; of course, you don't want to delay your task by typing it one by one. Thus, this tool is a big help to us.
PDFBear is everyone's solution to whatever conversion of PDF format you need. This includes modification of PDF files to MS files for an editable format of your file. You also don't need to worry about fees because you can use this tool for free. Follow these easy steps in converting to MS files.
Drag and drop your file or select the file to upload to PDFBear's website.
It will then process your PDF file.
PDFBear is best for those who want a fast conversion tool because it will finish in not over 1 minute.
Finally, you can now have an editable MS file with the help of the PDFBear tool. Download it or save it directly to your Google drive.
PDF Pages Deletion
If you have pages that need to be deleted in your PDF file, then you don't need to look for another tool because PDFBear also has those features without fees. Aside from that, this is a reliable tool that can handle your requirement to delete a page from a PDF file. Follow these convenient and easy steps:
As the first phase, attach your PDF file document format. Start looking for files; users can click 'Select Files' either dragging the file from the device and then transferring it into the designated box.
Then, it would help if you chose the specific pages for deletion.
If you already select it, tap the "Apply Changes" button to start the deletion process. It won't take too long to finish deleting.
Lastly, you now have a new file that is now ready for download or saves.
Split PDF Pages
PDFBear also offers splitting features for your PDF files aside from conversion and compression tools. Splitting is tricky, especially if you don't use a reliable tool. But, with PDFBear, guarantees you to have a reliable separation of the pages of your file in less than a minute.
This splitting feature allows you to organize your files and, at the same time, reduce the file size of your PDF. PDFBear is user friendly and will not give users a hard time using it. Just follow the instructions provided; they use simple and understandable terms to process it accordingly.
Splitting pages will allow users not to scroll the files to access them. Also, there are documents that you need to send individually and not the entire document. Thus this PDFBear feature is a big help. Just upload the file, and it will split your documents instantly.
PDFBear Repairs Files That Has Been Damaged
Another best feature of PDFBear is to repair corrupted files. These corrupted files result from some malware and viruses. Using this feature of PDFBear will help you save and restore your files.
If you want to start the process, upload the corrupted file directly to the PDFBear site, and then it will analyze and process your file. After that, the corrupted file will be restored and new again.
PDFBear Encrypts PDF Files
If you have so many confidential and sensitive files on your computer, you need to use PDFBear to secure your files and protect them from anyone who wants to access it. PDFBear is the most reliable software for encrypting PDF documents. You will be worry-free using PDF files because of this feature.
PDFBear Unlocks PDF Files
You could always unlock it with PDFBear if you have recently locked a PDF file, but can't seem to find the method to reopen it. Attach the password-protected document, then enter the new password that you've had. After this, the software will unlock the PDF file for you in less than a minute.
Takeaway
This PDF software will be the only PDF file software solution that you need. This has absolute methods, so you shouldn't have to access different sites to use various tools. Besides all the tools mentioned above, you will find many tools by browsing through the site.