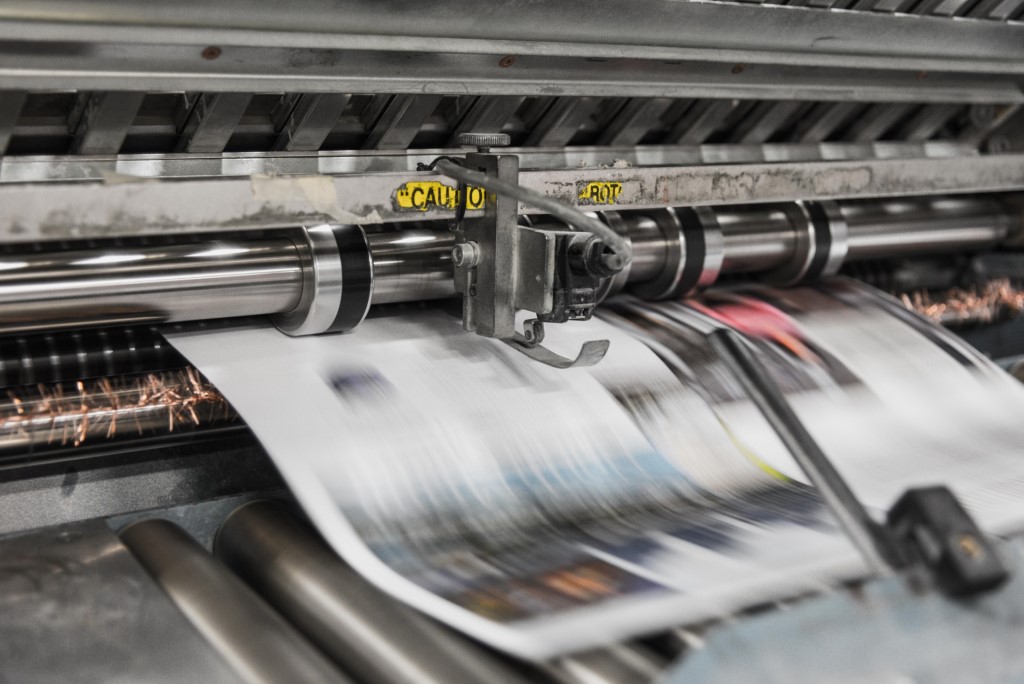 Digital printing has become a widely used printing method worldwide. Because of its numerous advantages, including immaculate precision, digital printing is becoming the dominant printing technique.
The options with digital printing are limitless, and you can even make custom Avery labels for your business and raise brand awareness smartly. To do that, you'll need to use a printer for Avery label or select your design online to get it made for you.
So, if you'd like to find out something more about digital printing and what are the five advantages of custom Avery labels, keep reading this article.
More About Digital Printing
By using digital printing, you can put any kind of design or image onto a product. You can find and select an already existing image, or you can make one by yourself with special software for image creation.
However, when it comes to branding and labels, companies often hire graphic designers to create custom logos and labels and thus raise brand awareness. Graphic designers can be quite pricey as they charge a lot of money for their designs and ideas, so not every company can afford such a luxury.
Luckily, custom Avery labels provide the perfect combination of price and authenticity, making it possible for every brand to have a unique label at a reasonable price.
Once you have your design, you can use digital printing to design all kinds of materials and surfaces, including fabric, glass, metal, wood, and plastic.
The Top 5 Advantages
Flexibility

With so many design options at your fingertips, it's very challenging to pick just one design and stick to it. That's where digital printing comes in handy, as you can make numerous twists and changes to your design at all times.

As the printing process relies on computerized programs, the designs can be altered without additional costs or other consequences. This is something other printing methods can't provide to their clients. So, if you change your mind in the meantime, just say the word, and the design can quickly be edited and formatted to the design you want it to be.



Quality

Because of the advanced technology that's only getting better as time goes by, digital printing quality has never been higher. The design, patterns, colors, and overall graphic quality is unmatched by any other printing technique. With digital printing, you can get rich color-ways and perfectly crisp lines in a couple of clicks, so the mistakes are brought to a minimum.

Any type of other printing technique cannot meet this overall quality level, as they often include poor color payoff or uneven lines that can ruin the quality appearance of the design altogether.



Price

When someone looks at the digital printing product and its high-quality appearance, they immediately think it must cost a fortune to get it to look so pristine. But, that's not the case with digital printing. On the contrary, with the newest technology and devices, printing has never been more affordable and sustainable.

By cutting production costs and using time most efficiently, digital printing is, in reality, one of the most affordable printing methods. Although it might seem too good to be true, it's possible to get excellent quality for a low price with digital printing.



Speed

As briefly mentioned above, computerized machines work much faster than the ones operated by people. Since machines are programmed to repeat the same movements repeatedly, they do it without a single mistake.

The astonishing speed can make hundreds or even thousands of labels and copies in a record time, something that it's impossible for other printing techniques not involving machines.

This leads to great speed, and no matter how many labels order, you can be assured it takes a short time to make them. So, if you're worried about the time limit and when your labels need to be done, digital printing speed can meet almost any deadline and deliver the desired products on time.



Sustainable

Sustainability is a leading factor in making any kind of a choice today, for a reason. Now that people are becoming more conscious of wasteful products and how they can affect your lives, health, and health of the Earth, more sustainable options are created in all fields.

Digital printing reduces ink waste by using ink only on the parts which should be printed. Printing plates have minimal wasted ink and are easier to clean because of it.
Conclusion
Digital printing is a great choice when making custom labels. Not only can you completely customize the design to fit your needs, but you can change it at any given time too.
Other advantages, including efficiency, cost, and sustainability, make digital printing the best printing technique on the market today. So, if you're thinking about creating some custom labels, make sure to check out digital printing.
Featured image source: https://unsplash.com/photos/Tzm3Oyu_6sk
You May Also Like: