Writing as a researcher or as a student is not always the easiest job. Every researcher, student, or writer has at one point encountered a creative block. The words don't seem to come as easily as they normally do, no matter what tactics you try. You keep staring blankly at a wall or your screen but just don't know how to overcome the writer's block.
And with several external factors disrupting your thoughts and work process, it can often be tough to keep your attention fully focused on the assignment at hand. That's when you unintentionally commit the act of copying someone else's content. However, there are a lot of things that can be done to prevent this from happening.
That being said, before making the final submission, a thorough round of proofreading will effectively prevent any possible quality slips. But what will happen when you plagiarise accidentally? Is that something that can be caught while skimming through the content? Sometimes, you make all the efforts but still end up having plagiarised content. That's where services like Expert Assignment Help come into the picture that will provide you with 100% plagiarism free content.
So, why compromise on quality when you can offer original content? To help you ease out this challenge, we have rounded up 5 ways you can check if you have plagiarised accidentally.
1. Make a Google Search
Sometimes it happens that you have read a sentence or phrase somewhere else but couldn't put your finger on the exact source. In such a scenario, you can make a quick Google search that will help you if the content was plagiarized or not. You just have to copy and paste the writing segment that you want to scan into the Google search bar. At the beginning and end of the passage, place quotation marks so that the precise sentence would show up in your search. And Voila! You will be able to tell the plagiarised content from the original.
2. Make use of online plagiarism checker
You have access to several websites that can check for plagiarism in a given piece of content for free, and they are generally more detailed than running a simple Google search. You just have to copy and paste the content on it and once it is done looking for plagiarism, it will show the percentage of plagiarised or unique content. Depending on the package you go for, you can check up to 1000 characters for free and pay for the rest. Turnitin is the most popular plagiarism checker. Some other such platforms are:
1text.com
Copyleaks.com
DupliChecker.com
PaperRater.com
Plagiarisma.net
Quetext.com
3. Do a thorough proofreading
Proofreading is popularly done for checking the language, grammar, punctuation and other silly mistakes students or writers tend to make while writing. Proofreading also happens to be the final step taken before submitting a piece of academic writing. However, when an expert is proofreading the content, they can also figure out the plagiarised content. Students who prioritize their projects and would expect nothing but top-quality writing can hire professional proofreaders at Assignment Essay Help who guarantees 95% plagiarised free and correctly referenced content.
4. Check whether formatting is consistent all over
Students often explicitly copy and paste excerpts into their paper from an outside source. It could be an indication that the content may be plagiarised if you note a shift in font style or size. Keep a watch out for apparent changes in the font or colors or anything that might seem a bit unusual.
5. Research around reference links
A text taken from an old report might mean that material was extracted from an old document or article by the student. Of course, students may make use of such content if it is a major requirement for the article. Similarly, one cannot modify the statistics. However, if those numbers have changed in the present and you have worked around the past data, then it is a clear sign of copying content. To see if the student may have used it to plagiarise, search the source, and read around it thoroughly.
Can plagiarism be committed accidentally?
Can you plagiarise your content- inadvertently or accidentally? When committing such an act of cheating, isn't motive a critical aspect? Why do students even plagiarise? If a student has accidentally committed plagiarism, are they really to blame?
To answer the question, it is by all means possible. A lot of people, especially amateur writers, commit plagiarism accidentally by not correctly writing their content or by not correctly referencing their sources.
Make sure that whenever the work of another scholar is discussed, citations should be included in the assignment. So, if you are reading a paper and you come across a statistic, quote, or something that is not completely obvious, you can find a citation at Libguides somewhere. If a stat number is mentioned without any reference link, then it is a clear case of plagiarism.
Errors still occur, but they're preventable when it comes to plagiarism. Make it a habit to cite as you write, correctly paraphrase, and always provide references.
It also has a lot to do about correct punctuation and citations. If you are addressing your thoughts, then it can be written in any which way you like. However, if you are quoting someone else's work, then make sure that you highlight that. If you don't, then it will most likely be considered plagiarised. So, before diving deep into the writing world, be aware of such concepts.
In A Nutshell…
It is important to realize that you are legally committing fraud when you plagiarise something. You are not just taking credit for a piece that was not written by you, but you took someone else's work without taking their permission. The thought of committing fraud inadvertently can be overwhelming. It would be useful to get a complete overview of the various ways you can commit this sort of fraud for you to fully prevent plagiarism.
When the major research portion for your content is wrapped up, don't forget to run your paper through a grammar and plagiarism checker. Proofread as much as you can and even make your friends and proofreading professionals thoroughly read your content and look for any potential errors.
Academic proofreading services will also come in handy and as a student, you can easily get thesis editing help from professionals. These experts also tend to imbibe student feedback and professor comments in the paper.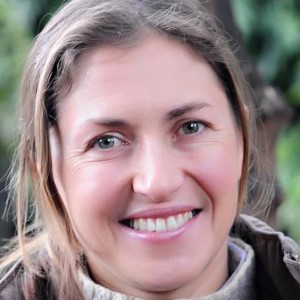 Author Bio: With years of experience in academic research, Bella Williams delivers an online thesis editing service to university students and researchers, by helping them sharpen their research proposals, thesis and dissertations. She has also co-founded Top My Grades to help students with career counselling. Beyond work, you can find her baking a fresh batch of cookies in her kitchen.
---
You may also like: