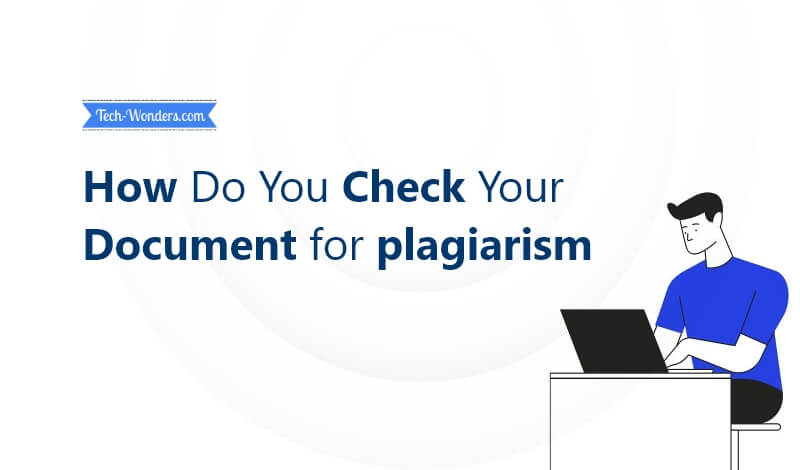 Getting penalized due to plagiarism is pretty straightforward and can cause you heavy repercussions.
It is plagiarism if you compose content based on another person's work, if you don't cite or keep records of the author's property correctly.
You must ensure that you don't take exact words from others during the documentation, analysis and development of your content. For impeccability in your work, always give the required credit to your resources.
Moreover, it is harmful to plagiarize the above legal issues and search engines penalize the website for this.
When you have several web pages of the same content on the internet, it undermines your search engine optimization efforts.
Google will punish the website and these will not be included within the SERPs.
Search engines cannot decide whether the information is on one page or many pages when targeting connection metrics (authority, relevancy, anchor text, etc.).
When search results are ranked, it is difficult for engines to decide which entry is the most relevant one.
Your website's indexing is compromised when engines waste time looking for identical sites, posts or blogs.
If you've been flagged for content plagiarism repetitively, your site could be deleted from organic search results.
As a result, all kinds of plagiarism must be avoided to rank well among SERPs.
Keeping in mind the importance of original content and repercussions against plagiarized content, below are describes how you can check your documents for plagiarism using best 3 plagiarism tools.
Best Plagiarism checkers
1. Copyscape
Copyscape is the most popular and oldest online tool for checking plagiarism. It's available in both versions free to use and premium one for the most optimum results.
It is used by many authors, for checking the originality of their writing as well as to see if their writing is being plagiarized somewhere on the internet.
All you have to do is enter the URL of the website containing the content to be checked. Within a matter of seconds, it scans to analyze if any related content to your pasted URL has been found on the Internet.
Soon after analysis, it displays you with a page containing up to 10 URLs in the free version that may have content relevant to yours. You can see which section of the text corresponds to one of the recommended links and displays a text review side-by-side to see if the material is identical.
You can decide while comparing whether it's plagiarized or not. There are paying choices to select from if you need more options, including uploading a document from a Microsoft Word file or PDF.
2. Prepostseo
Prepostseo provides both free plagiarism checking and a premium service for more word count searching. It is a user-friendly tool and spot plagiarism, comparing the texts to more than 8 billion web pages.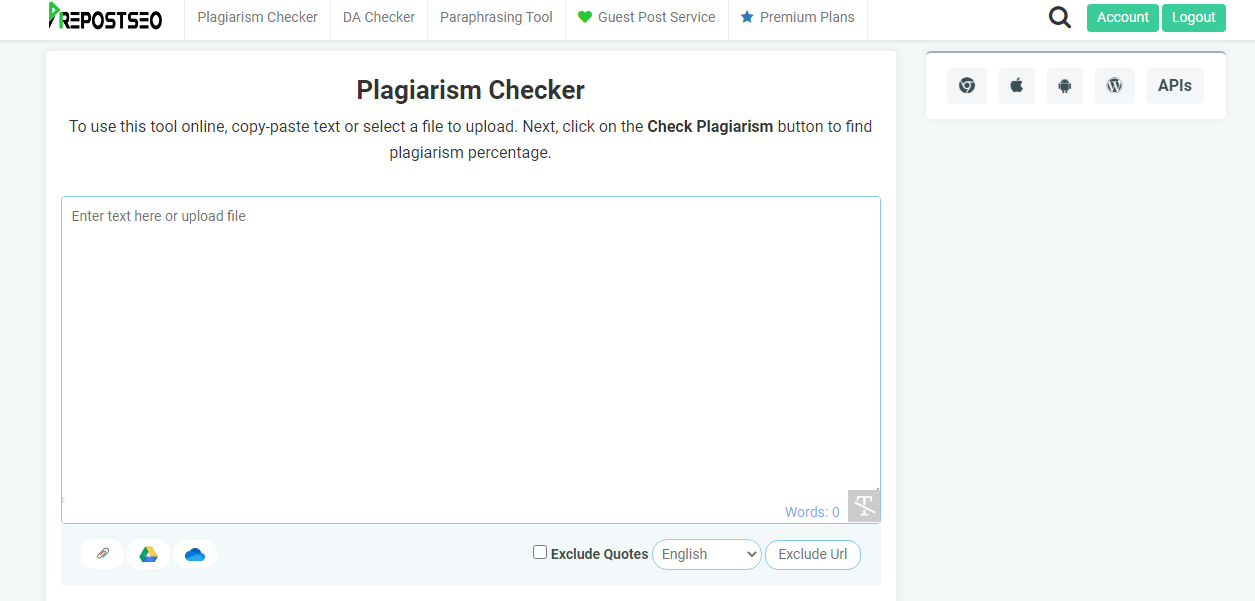 If you want to ensure that any of your content is the same or identical to some other content on the web, just copy and paste the text into the box provided. Within a matter of seconds, the Prepostseo plagiarism checker provides you with all the available similarity pages on the web.
It's simply the best tool for content marketers and writers who have to review their work before uploading. The algorithm recognizes similar content on the web and then identifies plagiarized terms or phrases so you know which portion of the text you have to edit to enhance the originality of your work.
Moreover, with this essay plagiarism checker, you can check your file for plagiarism either by uploading the file directly from your device, your Google Drive or through your Microsoft account. The best thing about this tool is that you can check plagiarism in any language you supposed to do.
Afterwards, you can also check the grammar of your report and remove plagiarism of similar content to make it unique. Furthermore, you can import reports or plagiarism findings from the Prepost plagiarism checking tool to various formats including HTML, MS Word and PDF.
3. Check Plagiarism
Check Plagiarism is a free and incredible tool to identify plagiarized content without any word limit.
You can either paste your copied content or upload files in formats such as doc, docx, txt. In advance options, you can also exclude certain URLs that you want to be ignored by the algorithm during plagiarism checking.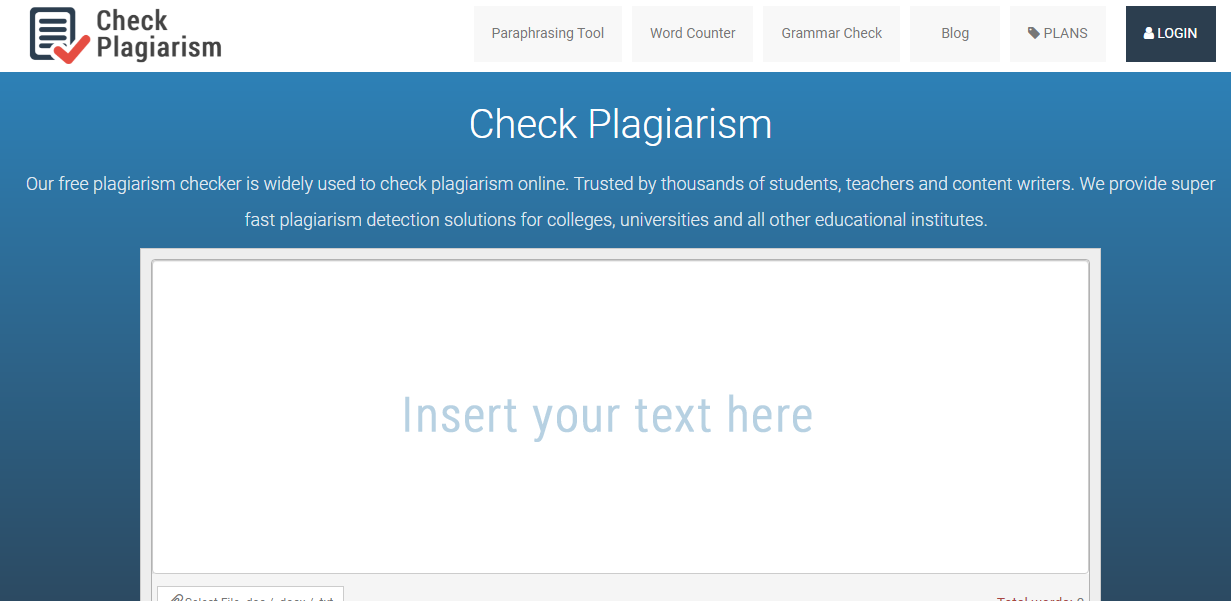 This tool is best if you want to do a fast scan. Simply enter and check your content for plagiarism.
Moreover, this tool also provides you with the option to check grammar, count your words and paraphrase the plagiarized content.
In case you have to check loads of files for plagiarism you can perform the task using Check Plagiarism as it allows you to upload 5 files at a time to look for plagiarism in them.
This plagiarism checking tool provides you results in two unique ways, including sentence wise results and matched URLs.
Check Plagiarism is suitable for SEO marketers who outsource a large number of online contents, including blog posts and freelance web material. You can use this tool on all of your electronic devices since it is a free and online tool.
Wrapping Up
The need for online plagiarism checking tools should be evident to you now after reading this article.
Every author wants his work to be as unique and original as possible. When best of all tools are used they provide optimum results to all users whether, writers, content marketers, students or teachers.
Above are mentioned such best tools that you can use to check plagiarism in the best possible way.
You may also like to read: