One of the most successful ventures in recent years in the tech space has come through content creation – largely on the biggest platforms of YouTube and Twitch as both make up hundreds of millions of viewers per day. Not only have both allowed users to make a comfortable living through the content creation by attracting viewers with custom Twitch emotes, but it has also allowed for other business sectors to pop-up and grow alongside the usage, and one of the most widely seen ventures is within esports, which may not have been as successful, or even possible without the advent and huge adoption of streaming platforms.
As a whole, esports has been around for the better part of two decades with the late 90's and early noughties being the breakout year for some games like Counter-Strike which even remain popular to this day. Back in 2004 and 2005 there were some efforts to secure a more traditional route with television deals and opportunities to appear on sports channels and some early franchised titles did manage to do this, but the venture wouldn't be as successful as many had hoped as esports was still in its early stages and the accessibility wasn't there for many of the fans.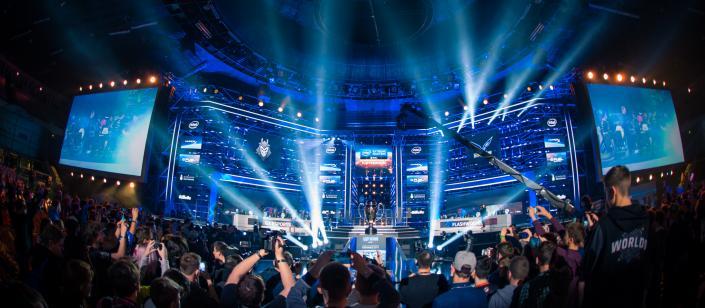 Over a decade later, in 2012 and 2013, one of the biggest games in the world now, League of Legends, would host its first big tournament, and did so on a still relatively new streaming platform at the time – Twitch. There were other services before this such as Justin.tv, but it had only been at the turn of the decade where things had started to shift and from here the esports scene was born – streaming allowed free access to the tournaments for viewers without any restriction, and it also gave the games themselves a way to be broadcast without special deals directly to the audience, and whilst revenue from streaming these events wasn't available at the time, it has largely been considered one of the many reasons that the bigger titles in esports have been able to reach the numbers they have.
With live chat and the interactive side of streaming being such an important feature too, fans that do gather to spectate events have a way to chat with others who are likeminded and also have the opportunity to interact with the broadcaster whether from an individual or from a larger event, giving a more unique experience to broadcasting that hasn't been experience in more traditional sports, and only now becoming available through streaming.
With changing attitudes towards gaming and more familiarity through a crossover of sporting games and the introduction of other important parts of sporting as when looking to bet on esports streaming still plays a vital role – the growth of both have went hand in hand, and with streaming numbers being at an all time high and gaming numbers breaking records, it certainly shows no signs of slowing down as other sporting events begin to change their own infrastructure to start supporting this new change.
You may also like: