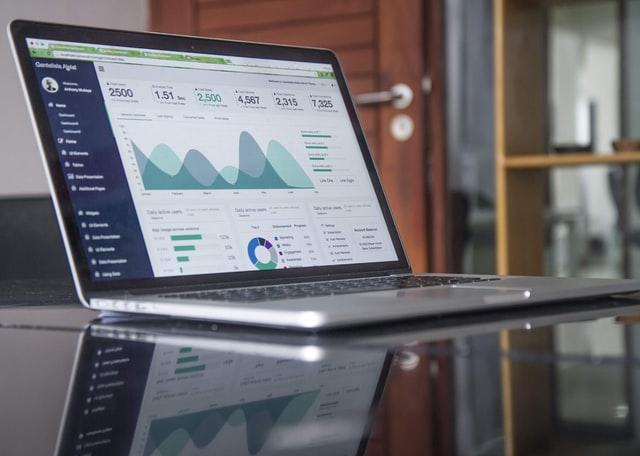 Domain Authority (DA) refers to a scoring method developed by Moz that helps you determine a website's quality. It takes several search engine ranking factors into account and awards your website with a score depending on its general quality and SEO.
Even though DA is based on the same ranking factors that Google's algorithm uses to rank websites, they have no direct connection.
Domain authority is something digital marketing agencies don't take lightly. If you want to improve authority for your client's website, then you have stumbled on the right blog. If there is one thing that a digital marketing agency can never afford to put in jeopardy, it's their client's website DA. After all, it is the simplest way of showing your clients the amount of work you have done for them.
How to Check a Website's DA?
Domain authority itself is quite complicated but checking your website's DA is rather simple. You can check the DA score of any website by simply using Moz's DA checker tool. Alternatively, you can install the Moz bar on your browser and can check the rank of any website page instantly.
There are also other free tools out there that can help you check your website's DA, but they aren't too reliable.
DA is calculated over a long period of time, and low DA would reflect a poor image for any website.
How Moz Calculates DA?
There isn't much revealed about the algorithm Moz uses to calculate a website's DA. However, the company has discussed several ranking factors they take into account, including:
Amount of inbound links from unique websites
Content Quality
Google SERP rank
On-Page SEO score
The relevance of inbound and outbound links
These are a few of the major factors Moz considers while calculating a website's DA. Apart from these, there are over thirty more different factors that play a crucial role in determining DA scores.
Improving Domain Authority in 2021
Google's ranking algorithm is constantly evolving, and it is getting tougher for websites to climb up Google SERP rankings. As the algorithm becomes more advanced, Moz's DA determining criteria also changes. That is why it is crucial for digital marketers to revise their strategies from time to time.
Improving DA has gotten challenging in 2021, but it is still achievable. Let's take a look at some of the ways in which you can improve your website's DA this year:
Create Lengthy Content
When it comes to content, quality is not the only thing that will help you improve your DA. You can write as many short articles as you want in 2021, but they won't help you improve your website's authority.
It is recommended that you write lengthy blogs with at least 2000 words. Google's algorithm is quick at crawling 2000+ word content and can provide you a significant boost in the rankings. It will also help you increase website traffic, and if the content is high-quality, your conversion rate will also improve.
The steps for creating a high-quality lengthy blog post includes:
Find trending topic ideas (Anything that provides value to your readers)
Do a thorough research and gather data (Including proven facts and stats)
Structure your blog and create an outline accordingly
Avoid writing long paragraphs
Use bullet points for an easy read
Interlinking
One of the most underrated SEO techniques that can help you improve your website's authority is interlinking. By linking your new posts with old ones, you can attract a great amount of traffic to your website.
However, internal linking is a bit tricky, and you have to target the right keywords to make it work. That is why it is recommended you do thorough keyword research before interlinking your blogs.
Interlinking helps you:
Attract more traffic
Boosts keyword-focused ranking
Generate more leads
Boosts page authority
Let's Google crawl your website deeply
Audit and Fix On-Page SEO
On-page SEO is crucial for authority and can boost your score dramatically. It is highly recommended that you do an audit of your On-page SEO and find small issues that need fixing.
On-page SEO can be complex, and you won't be able to detect these issues by simply looking at pages. It is recommended that you use an SEO auditing tool like SEMrush or MOZ to find out what's going on with your On-page SEO.
Identify the errors and make sure that your On-page SEO is following Google's guidelines. Once you have fixed the mistakes, do a re-audit to make sure everything is up and running the way it should be.
Guest Posting
Guest posting has always been in controversy, but it is still one of the most effective tactics to improve domain authority.
The key to guest blogging is to approach it the right way. According to BuzzSumo, around 70% of guests' posts are ignored online and produce no results. That is why while doing guest posting, you must follow the following strategies:
Only choose authoritative and nice-relevant websites
Don't compromise on content quality (Provide value to the reader)
Build a relationship with the publisher
Promote your guest post properly
Don't sell your brand directly
Cut-Off Backlinks That Don't Work
If there is a backlink that doesn't bring any value to your website, then it is better you get rid of it as soon as possible. Any link you have acquired under Black-Hat SEO techniques falls under this category and can push your DA score in the opposite direction.
Any website that Google does not index shouldn't be linked to your pages.
You can remove toxic backlinks by:
Reaching out to the publisher and requesting them to take down your link
If the domain has too many unnecessary backlinks, it is better to switch to another website (Recommended for small businesses who are just starting)
Take help from Google Disavow
Summary
Domain Authority is a crucial part of your SEO, and you must always make efforts to improve your score. It doesn't matter if you are trying to improve your client's website DA or your own; it is vital that you dig down into details and take every step carefully to keep the website clean and maintain its quality.
You'll also like to read: