On-demand services have made our lives much more convenient. Gone are the days when you had to be an hour or two early, just to catch vehicles. In today's digitalized era, with just a few clicks, services can be availed at your doorstep. From waking up using an alarm to commuting to the office via booking a cab, from eating food ordered from a nearby restaurant to chatting with your friends and family, on-demand app solutions have become an essential part of our daily routine.
Not only that, the requirement for on-demand solutions across various industry verticals is fast accelerating. One such example is courier and parcel delivery services. To suffice the need for delivery services for a huge population, on-demand delivery app development solutions are being implemented. Moreover, they offer incredible convenience to users and help them save time from their hectic schedules.
Various businesses and entrepreneurs are associating with top mobile app development companies to build courier delivery applications with cutting-edge features. If you too are seeking to create an on-demand courier application, make sure you have planned the process carefully and have a dedicated team of full-stack development services professionals to assist you with technical advice.
Before proceeding with courier delivery app development, you must know about the different types of business models you can opt for. These include:
branded delivery solutions,
postal and courier service applications,
Uber-like models, and
package tracking aggregators.
Key Features of the On-demand Courier Delivery App
If you are seeking to invest in on-demand courier delivery app development, you need to know about the following features. Not only that, you must incorporate them as well in your application to enhance its effectiveness for the target audience and functionality.
Push Notifications:

Push notification helps courier delivery app development to notify users about the location of their package or orders. You can also inform users about your upcoming offers and launches or any changes in the flow that might affect your users. Push notifications are the best way to add a personalized touch to services offered to your customers. It encourages users to get back to the app time and again.
Real-time Tracking:

Most customers are curious to know the whereabouts of their orders. A courier delivery app must have GPS integrated into it, which will not only help customers to track their orders but also help owners to track their services. To develop a courier delivery app for iPhone you should reach out to an iPhone app development company.
Premium Delivery:

Premium delivery refers to delivering on time in odd hours or adverse conditions. Customers usually opt for premium delivery if they want the service in peak traffic hours, during heavy rains, after midnight, etc.
Payment Gateway:

Payment gateways make the entire payment process hassle-free. Make sure to integrate different modes of payment so that users can select as per their convenience.
Rating and Reviews:

This is another must-have feature that can not only boost your online reputation but also help you to improve your services according to the feedback. Ask your android app development company to include this feature in your application.
Steps To Build An On-demand Courier Delivery App
Here is a list of steps, in the order of their sequence, that you must follow to build a robust on-demand courier delivery application that is beneficial for all stakeholders.
Research and Choose Your Business Model:

We have mentioned different on-demand courier delivery models above. You need to decide on a suitable business model for your app before you take a leap into the development process or consult mobile developers. Some of the factors you can consider are long-term goals, resources available, target audiences, and more.



Be Specific With Your Goals and Requirements:

Once you have selected the model, you need to know what are the features you want in the app before you proceed to hire dedicated developers. Your goal should be clear as to why you are developing the app. To develop an app that is best in its field, you need to research rigorously. It is a tiresome process but the output is worth the effort. Make a roadmap so that you can easily and aptly convey your ideas to developers and designers.



Analyze Competition In The Niche You Select:

Sometimes the idea you choose to work upon may have a saturated niche. So, thorough market research would be essential to make your application unique. You can look at the applications that are similar to your niche and take inspiration from your competitors. You can observe what new features might be useful to users and then hire mobile app developers.



Take Help of Product Hunt:

To know whether your idea is in-demand or not, you can put up your idea in product hunt. Here, a huge community is enthusiastic to help you assess your idea as per market demand and needs. Then, you can reach out to a mobile application development company to help implement your idea and provide you continuous technical support.



Proceed to MVP Development:

Once you are sure about your idea, you need to approach an on-demand app development company to help you with MVP development. This would involve the development of the app with minimum, specific features that suffice the instant needs of users. MVP development is a cost-friendly approach to assess the strength and weaknesses of your app before launching it into the market.



App Development:

Next, develop the entire app with the help of a mobile app development company. Once you are done with the development proceed to deployment. Android, as well as Apple, have their own deployment process. Submit the application to the app store.
Key Takeaways
Developing an on-demand courier app is a herculean task. Thus, it is important that you follow a sequence of steps to build the app successfully and get it up and running. Association with the best on-demand app development company can help make the process convenient for you, so make sure you give ample thought and conduct thorough research before hiring one.
Decide on the features you wish to incorporate in your app as they can determine if your app will be interactive and effective for end-users. You will need to work closely with the mobile app developers for hire to see how you can exploit these features and put them to the best use. A well-structured, robust on-demand courier delivery application can help your business quickly gain popularity and boost revenue.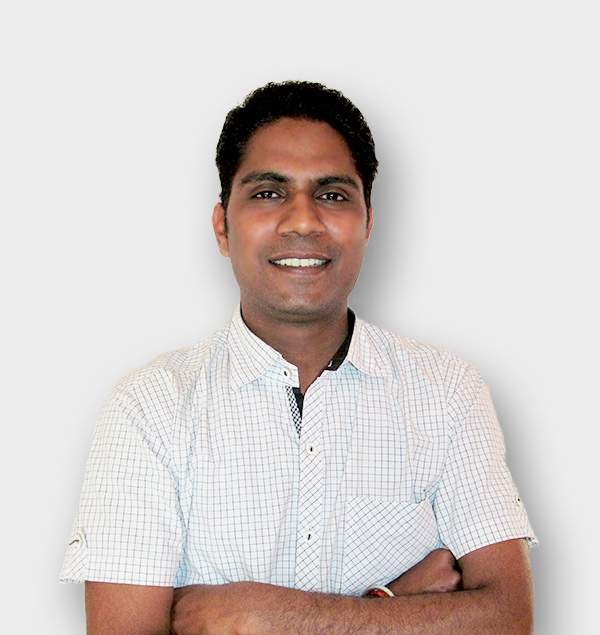 Author Bio:
Tarun Nagar is the Founder & CEO of Dev Technosys, a global ranking Web and Mobile App Development Company. With 10+ years of experience of enabling then Startups which are now global leaders with creative solutions, he is differentiated by out-of-the-box IT solutions throughout the domain. He is known for his visionary qualities and adaptability for technology and trends, passionate as he is in every aspect dedicated to making IT simple, accessible and approachable for business enterprises.

Author LinkedIn Profile – https://www.linkedin.com/in/tarun-nagar-2a98b2117/
---
You may also like to read: