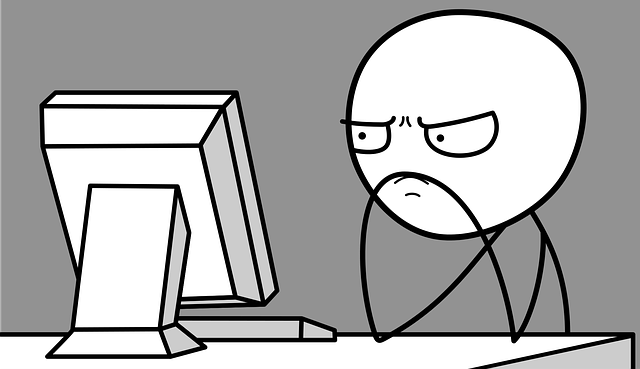 An unreliable internet connection is one of the most frustrating things to deal with today. We're so independent on our internet connection as a community for school, work and socializing with friends and family that we truly need it to be just as reliable as our electric or water utilities.
So when it doesn't cooperate and we need a quick fix right this instant, it's not always so simple to figure out what the problem is. To help you figure it out as quickly as possible, here are five reasons your internet keeps disconnecting and how you can fix them.
1. Your Router Is Out Of Date
Fix: Purchase a new router
If your router is 2+ years old or you're leasing from your internet provider, your router could be the one to blame for your internet disconnecting. Much like every other type of electronic device, router technology is always evolving, advancing and becoming better than the previous generation. Routers that are more than two years old are simply not as compatible with newer technology like your PlayStation 5 and iPhone 12.
If you decide to go shopping for a new wireless router, search for 802.11ac (Wi-Fi 5) or 802.ax (Wi-Fi 6) standard to ensure you're buying the latest and greatest in router technology available today.
2. The Cables Coming To Your Modem Are Damaged
Fix: Have your internet provider come out to replace them
Your internet will keep disconnecting and reconnecting if you're using old, damaged cables inside or outside your home. No matter what kind of internet you have, you're susceptible to cables breaking down and needing a replacement. If you see frayed or chewed up cords inside your home, change them as soon as possible. It is the cause of some of your internet problems. Cords are generally cheap so there's no reason to keep damaged cords as a part of your Wi-Fi network.
If for some reason you suspect that there's some faulty wiring leading inside your home, call your internet service provider to schedule a technician to come out and check it out. Events like severe weather, wind and even home contractors fixing things from the outside can damage incoming cables. If one of these cables isn't working to its full capability, your internet will continue to disconnect until one day it just doesn't reconnect.
3. Your Internet Provider Is Conducting Maintenance
Fix: Wait it out
Unfortunately technical difficulties happen. Outages happen from bad weather, car accidents or just the natural breakdown of their infrastructure over time. Sometimes these outages are planned due to the type of repair required. While most internet providers try to complete scheduled maintenance at night when most people are sleeping, night owls may still take notice.
Call your internet provider to see what is going on. If you're feeling anxious waiting by your computer to see if the internet is back on, ask for a call back notification. Most internet providers will send automated messages when the service has been completed. As inconvenient as it is that your internet is down, we should be happy that the provider cares enough to fix their infrastructure up right away rather than let everyone in the neighborhood suffer from poor internet service indefinitely.
4. You're Online During Peak Hours
Fix: Call your internet provider to upgrade your internet speeds
If your internet connection slows down during weeknights from 7-11pm, you're experiencing network congestion. These are known as internet peak hours and it happens when you live in an area with lots of people who would typically be using the internet at the same time. Think of it as the equivalent of rush hour traffic after work or after dinner, just online instead of the highway. Unfortunately, the slowing down of speeds during this time is common and there isn't a whole lot you can do about it. If it's severely affecting your online activities, the only option you have is to call your internet provider and upgrade to an internet plan with faster speeds.
5. Your Internet Speeds Are Too Slow For What You're Doing
Fix: Call your internet provider to upgrade your internet speeds
The first step is to do a speed test and find out if you're getting the internet speeds you pay for. If not, you'll have some troubleshooting ahead to get down to the bottom of why your internet speeds aren't where they should be. If your internet speeds are what you're paying for, that means it's simply time to upgrade your internet plan.
Your internet speeds might not be fast enough if you've recently gotten into gaming, streaming TV or have multiple family members online simultaneously. Internet speeds of only 25 Mbps could be the cause of your movie buffering or Zoom meetings cutting in and out if someone else is at home doing bandwidth intensive internet activities.
You May Also Like