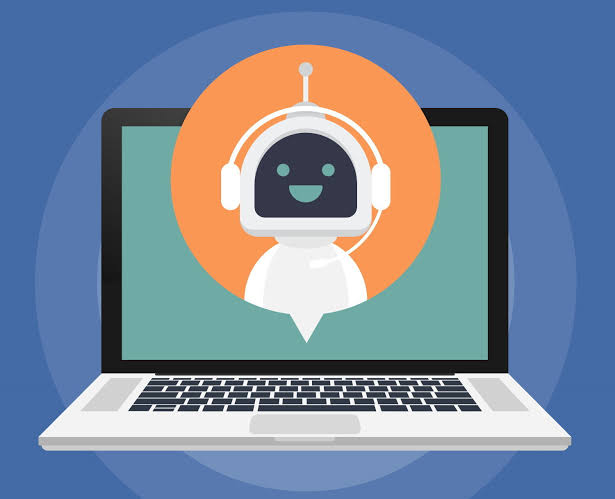 AI has become a game-changer tool in the IT sector. Artificial intelligence and automation have significantly transformed how organizations run their production lines. As AI tools can garner real-time insights, it has facilitated the companies' design and product innovation techniques. When applied correctly, AI and automation can help develop better, faster, and cheaper business techniques. Automation tools can be deployed to automate repetitive tasks, allowing the IT staff to focus on strategic tasks instead of administrative work. IT automation software in the service desks can perform a range of simple and complex IT tasks. The potential functionalities of automation and AI on IT service desks are nearly infinite. From cloud automation to resource provisioning, configuration, network management, and security automation (for comprehensive monitoring and ticket routing and response), automation can be applied to service desks for operational fluency.
AI service desk software uses key intelligent automation technologies to improve the efficiency of the help desk agents. It allows them to monitor the tickets, follow up on pending responses, and deal with redundant /repetitive tasks, reducing the manual effort and asset and support costs. The global helpdesk automation market is growing rapidly and is expected to reach USD 11 billion by 2023 at a CAGR of 33 % during the forecast period of 2017 -2023. The AI and automation tools can be employed to sort, assign, remind, and manage the tickets that the customer issues.
Conversational and innovative AI tools with intelligent process automation capabilities can bring down repeat calls and emails by accelerating the incident closure duration, approval, and resolution time. Here are five ways automation and AI can transform your service desk.
· AI Chatbots Delivering Virtual Service Agents (VSAs)
Chatbots, which incorporate virtual service agents (VSAs), utilize the dynamic conversation flow technique to get human intent. It uses the Natural Language Processing and data analytics tool to enrich communications with humans. Such AI-powered chatbots can provide automated, 24×7 support to employees to handle common problems, service requests, and other information queries.
These chatbots' user interface can be either text-based, or a voice message interface can drive it. Integrating a chatbot can provide the employees/customers access to the service catalog, FAQs, service status, and other related information for deeper visibility in the IT environment.
· AI-Driven Insights For Delivery Teams
AI assistants can organize and maintain information on the IT service desks to manage ticket records, files, or another database. It can assist the customers with the help of an inbuilt NLP user interface. Based on the customer's input, the AI virtual assistants can answer and respond to real-time issues. The data analytics and profound vision aspects of AI allow the virtual assistants to instantly solve queries, enhancing the human agents' productivity and efficiency. These virtual agents analyze the database and read into the context, infrastructure data, and the ticket's history to evaluate the root causes, resolutions, workarounds, or other appropriate action that the service desk workforce should employ.
· Automated Detect-And-Correct Resilient Infrastructure
Automation tools can handle the incidents that can help human agents manage their time effectively, allowing them to devote it to high-priority administration tasks. AI tools can automatically detect and resolve tickets. It can be trained to read the infrastructural data so that they can be solved in real-time in case any issues arise. Such tools can immediately initiate the automated resolution workflow to fill the gap before it impacts the service desk operations. Artificial Intelligence has the potential to analyze large data sets instantly.
Artificial Intelligence-based detect-and-correct ability will provide a strong infrastructure and allow the IT service desk workforce to tackle unique issues that the machines cannot resolve.
· Intelligent Ticket Handling
Routing the incidents through manual handling can consume a lot of time. A backlog ticket can take up hours before it reaches the correct team for suitable action. This can bring down the productivity of the organization.
Smart ticket handling process powered by AI and Automation can assess ticket records by analyzing the historical data. The existing automated workflows can be used as the base to resolve the current tickets.
· Trend Identification And Decision Support
Artificial Intelligence can be used to bring together various data points for quick analysis. This cannot be done manually as it is a very complex and time-consuming process. The deep analytics feature of AI can be used to identify the trends for improving the service desks' functioning.
To Conclude:
AI and Automation in the IT help desk service system can manage and organize the ticket categorization process. It helps route the tickets to the correct department or authority, hence bringing down the resolution time. This can augment the customer support facility of the service desks.
You may also like to read: