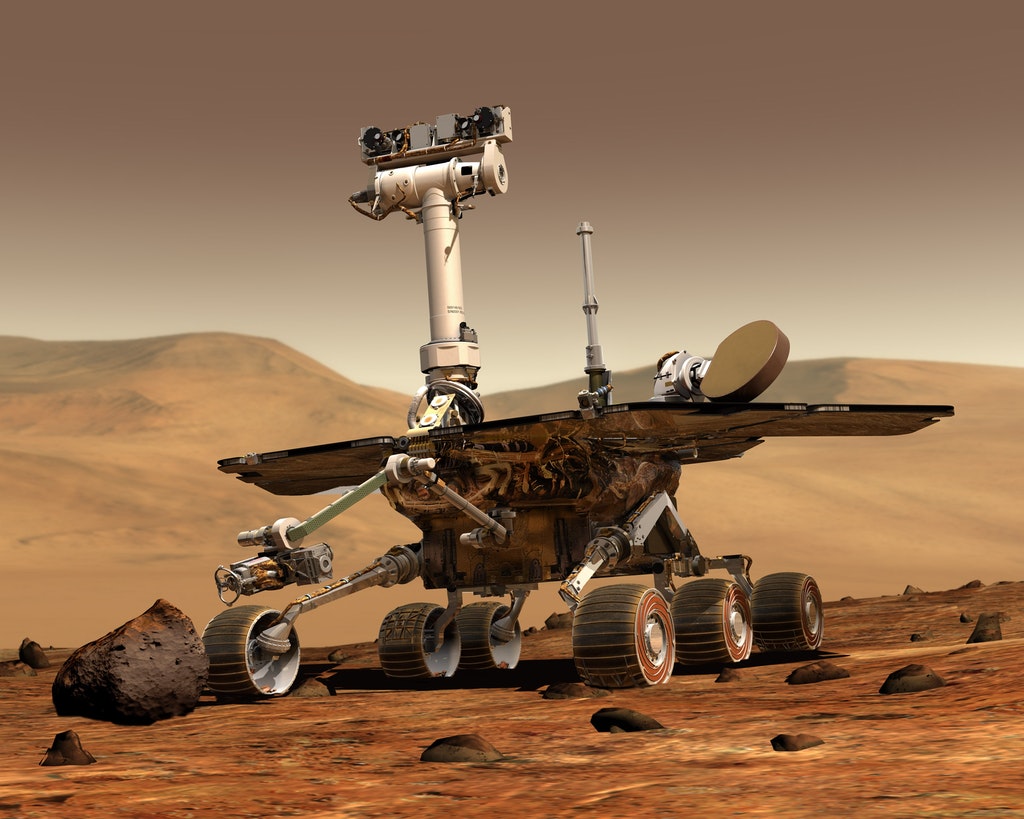 In the past few decades, robotics technology has changed a great deal. What started out as experimental forays in the 1920s have become full-blown industries, and there are new innovations in robotics that would have been considered impossible or even fantastical 30 years ago. Now there are robotic innovations that have basically changed the world. Here are 7 ways robotics has changed the world through the years.
1. Robotics Advanced Space Travel
In the past few decades, robotics has evolved to such a degree that it has directly contributed to the advancements of space travel.
If you take a close look at certain aspects of space travel equipment, you'll see that robots have become a key component. Some great examples are the robot arms used in the space pods. Robot arms and other components were also used by explorer vehicles such as the Mars Rover.
Satellites also used robot arms to aid in docking procedures and moving supplies such as food and water to storage areas within the satellite. Even probes such as the voyager had robot arms, to help them in their journey through deep space. Overall, the advancements in robotics technology have helped mankind understand the stars a lot better.
2. It has Elevated the Mass-production Industry
Before manufacturing companies started using robot solutions, they had to hire a small army of human workers. This was very disadvantageous for the mass production industry because production lines were a lot slower and more prone to errors.
They were also a lot more dangerous because production lines are very hectic working environments. There is a great deal of heavy equipment and most production lines move at a very fast pace. This is a very dangerous situation for a majority of human workers. With the creation of industrial robots such as pick and place robotic arms and welding robots, the need for human workers has lessened.
By using industrial robots, companies have also lessened the number of accidents in their production lines. Aside from the safety advantages, there is also the undeniable fact that robots are so much more efficient.
3. Robots have Made Rescues a Lot Safer
The development of rescue robots is one of the best innovations in robot technology. Before the creation of rescue robots, actual people had to risk their lives during rescue situations. During forest or house fires firemen had to run into burning fires without proper support.
During cave-ins, rescue workers had to squeeze into tight crevices to get people out. During bomb defusion situations bomb diffusers also had to take a risk, and diffuse a bomb in person.
Nowadays though, rescues no longer need to be so dangerous. Incredible robots such as bomb defusion robots and fire fighting robots are now being mass-produced. With these robots being used by life-saving organizations such as the fire department, then human casualties will surely lessen.
4. Improved Healthcare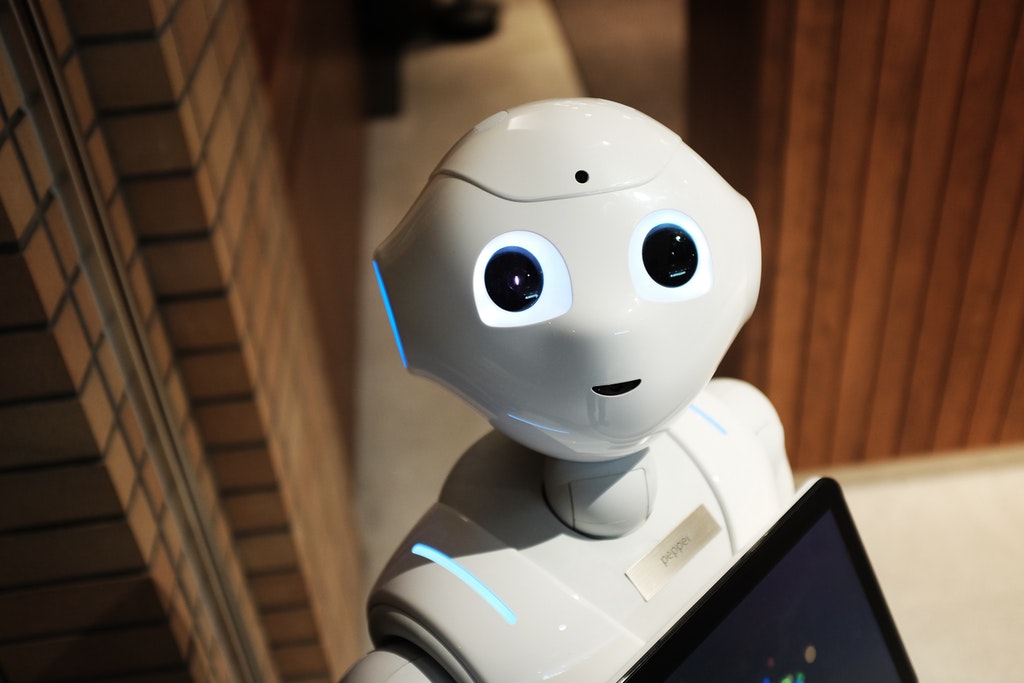 As surprising as it may seem, robotics technology has also changed how healthcare is being done. Robots are now being created to specialize in providing healthcare. There are now healthcare robots that could provide emotional support to ailing patients, and ensure that they are in stable condition.
5. Enhanced Agriculture Methods
Agriculture is one of the largest industries in the world. So it is a good thing that a myriad of robots are being developed and manufactured for agricultural purposes.
Some great examples are specialized drones that spray pesticides on fields and orchards. These drones are usually remote-controlled and are very effective methods of spraying pesticides.
Yet another example of robots for agricultural purposes is weeding and spraying robots such as the Ecorobotix. This robot is particularly lightweight and runs on solar power. This allows the robot to run all day without any need for fuel or electricity. This makes the EcoRobotix a very sustainable and efficient agricultural robot.
By using these types of robots, many farms were able to maximize their productivity, with half the effort.
6. Advanced Exoskeleton and Prosthetics Technology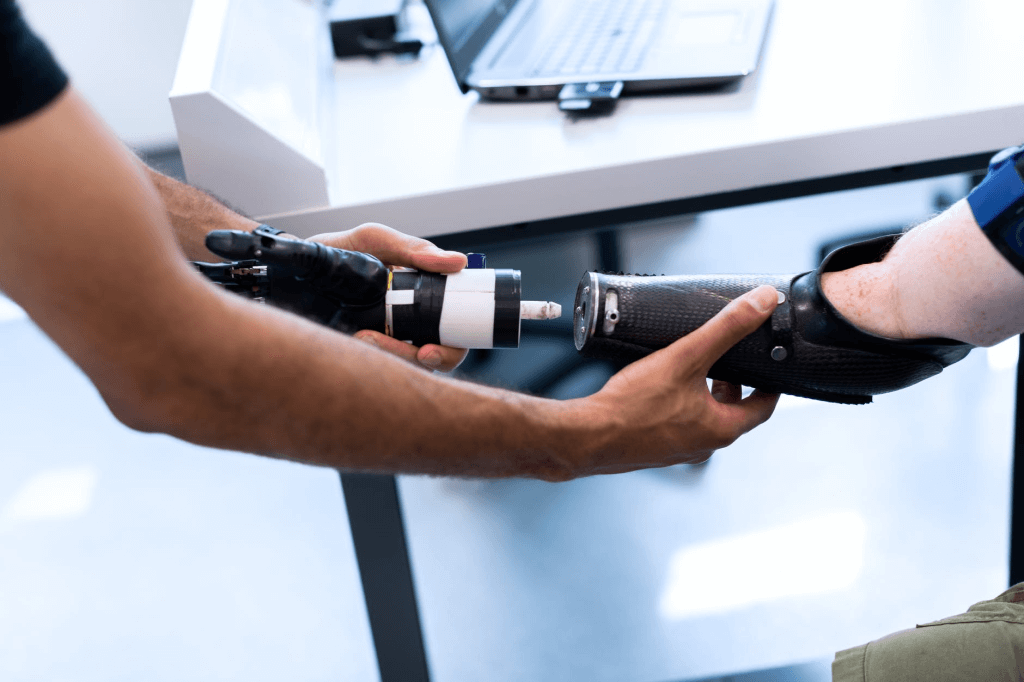 In recent years, exoskeleton technology has taken great strides. Paraplegics and amputees are now given a new lease on life.
There have been recent innovations in robotics that have made it possible to create specialized exoskeletons for paraplegics and amputees. For paraplegics, robotic exoskeletons are now being developed. These exoskeletons are designed to offer much-needed spinal support. Some are even capable of supporting patients long enough for them to take their first steps.
As for amputees, robotic arms and legs are also being developed. These robotic arms are designed to have the same dexterity and strength as a human arm or leg. They are connected to the muscle tissues and respond to the wearer's muscles to seamlessly move.
There are working examples of these incredible robotic innovations, although most of them are under development. However, with the consistent progress of robotics technology, better models will most likely come out in the next few years.
7. More Efficient Building Methods
When it comes to the construction industry, safety is key. Remember that constructing a building takes a huge amount of manpower, and construction firms had to hire small armies of workers to do proper construction work.
The working environment is quite difficult because of the heavy equipment and frantic pace of work. Luckily there are now robots that are specially made for construction purposes. Now there are robots that could do multiple jobs such as nailing, welding, screwing, just to name a few. With these types of builders, you don't need to hire a small army of builders. All you need is a core group of people who will control your robots, and the construction process will be done in no time.
Conclusion
Throughout the years, robotics has gone through a myriad of changes. What started out as very basic mechanical designs have become incredibly sophisticated. By knowing how robotics has changed the world, you will be more thankful for these incredible innovations. If you're looking for robotics you can use in your everyday life, head over to Little Robot Shop.
You may also like to read: