Having qualms about stepping into the online gambling industry? Have questions about online gambling frauds? Then, you have tuned into the right article. In this article, we'll look at the very basics of frauds related to the gambling industry, directly or indirectly – their effects on businesses, and how you can safeguard yourself.
The online gambling industry faces an uphill task when it comes to impeding fraudulent activity. As they usually employ digital wallets, it is only a matter of time that they run into trouble with cybercriminals. There are plenty of risk factors regarding online gambling fraud, which can only be impeded by the use of sophisticated third-party Identity verification service providers.
The Nature of Gambling Industry
Gambling is risky as it is and the fascination of this uncertainty is actually part of the ride. But this thrill is only for the customer and for the online gambling industry, this risk has a different nature to it. Because the casino system does not run on chance but a calculated mechanism, otherwise, they would go out of business. Their risk is related to fraud, and the various techniques by which criminals find loopholes and go around the system.
Types of Online Gambling Fraud
While criminals come up with crafty ways to fool the system every day, we have listed the most common attempts aimed at defrauding the casino industry.
Multiple Bogus Accounts
Criminals create countless accounts under different aliases while using counterfeit credentials in order to increase the chances of winning while gambling. There are various subsets of this fraud as it is used as a foundation to devise other online gambling frauds. For example, multiple accounts can be used for:
As the casino businesses provide signup bonuses, coupons, credits, and other rewards to every new customer, criminals exploit this perk by opening multiple fake accounts. Consequently, the casino business incurs major financial losses.
Here, one account is used by a fraudster to lose deliberately so that all the winnings can go to the other account. In reality, it is a win-win situation for the criminal as their fake account loses fake money.
This online gambling fraud is similar to gnoming. The criminal makes multiple accounts and joins the same table in a poker game to manipulate the chances of winning.
Casino Payment Fraud
Payment in online gambling platforms is done mostly by digital wallets, so it opens up room for potential online gambling scams which are listed below.
Stolen Credit/Debit Cards
Criminals can use stolen credit/debit card information to charge their gambling account and get to pocket the money along with the winnings.
When money from stolen cards is used with a casino business, then it has to issue chargebacks to the victim of the crime.
Criminals can call burner phone holders on the pretense of topping up their account balance. But, actually, the money goes to the gambling accounts of the fraudsters.
Money Laundering Tainting the Image of Casino Industry
Lastly, when it comes to money laundering, the casino is a name that makes the list of the most linked businesses. It is because the casinos provide a huge room for mixing black money with legal money. So, the owners of a casino business have to make sure that they don't become involved in laundering money, knowingly or otherwise. If a business becomes a marketplace for money laundering, it comes under violation of Anti-Money Laundering (AML) laws and subsequent fines of non-compliance.
Curbing Online Gambling Fraud
For the termination of online gambling frauds, services of digital AML and KYC solutions must be acquired by businesses. These solutions provide biometric identification of users along with authentication of their identity documents online. Furthermore, age verification in gaming is an important issue to heed for the gambling industry which is readily addressed by these solutions. These solutions employ the services of cutting-edge technologies like AI and ML to remove any chances of online gambling fraud. Moreover, casinos can rest easy knowing that their business is compliant with Know Your Customer (KYC) and Anti-Money Laundering (AML) laws.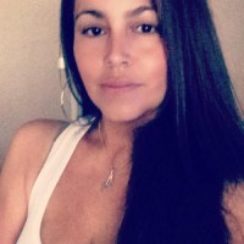 Author Bio:
Elice Max is a blogger who writes on emerging trends, pop culture and lifestyle. One of her key areas of interest is money-saving, and leading a frugal life. Hypocritically, she does enjoy Broadway once in a while. You can follow her on Twitter at @EliceMax.
---
You may also like to read: