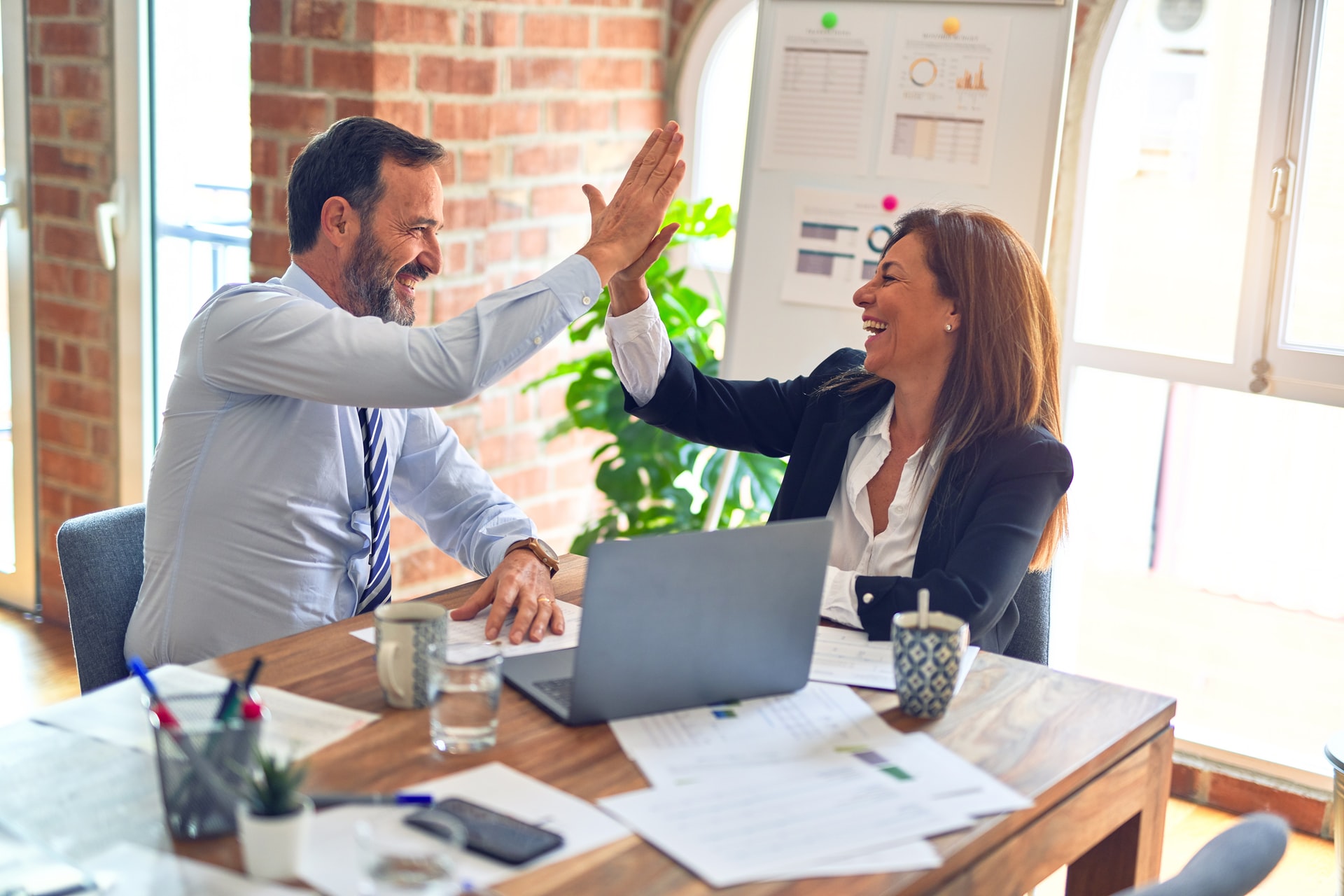 Implementing good business process management is very important to improve the efficiency of your organization.
All businesses will always have at least one business process at their core. These business processes exist in every department (or team), and the efficiency and effectiveness of these processes would also determine the business's success.
As the name suggests, business process management will allow us to manage these business processes to improve their efficiencies properly, and here we will learn how.
Let us begin by discussing the concept of business process management itself.
What Is Business Process Management (BPM)?
Business process management, or BPM, is essentially about using methods and tools to design, execute, monitor, and optimize a business process.
A business process is a collection of tasks (typically sequential and linked tasks) of which, when they are finished, will produce a business outcome to achieve a specific objective. For example, manufacturing a product will involve a sequence of tasks, which is a business process. A business process may affect different people, systems, and resources to accomplish these tasks.
Business process management focuses on optimizing and automating the business process whenever possible. By automating repetitive tasks instead of relying on human transactions, BPM can help reduce the business's operational cost by improving the overall efficiency of the process and reducing the operating costs.
A BPM tool, or BPM software, is a tool that can help implement business process management, especially in implementing a standardized and automated business process. For example, Aproove helps businesses automate complex and repetitive business processes while also creating a visualization of the business process workflow and other useful features in improving business process efficiency.
Why Is Implementing a Business Process Management Important?
As discussed, business process management helps businesses improve business process efficiency, which will help the company achieve its objectives. In practice, here are some of the key benefits of implementing BPM in your business:
Improving Cost-Efficiency and Higher Profitability

With a proper business process management tool like Aproove, we can create a detailed business process workflow to visualize the whole process. This allows us to correctly identify bottlenecks and critical areas where we can improve upon. By eliminating bottlenecks, we can effectively reduce the cost required to execute the process while allowing us to deliver products and services at a shorter time frame. This will lead to higher revenue, while we can also use the BPM solution to track resources to reduce waste, effectively improving profitability.



Improving Business Efficiency

BPM ensures the transparency of all tasks in a business process, the role of everyone involved in the process, and their responsibilities. By providing more accountability for stakeholders, BPM can allow an end-to-end improvement of efficiency. With the right BPM software, we can also easily monitor delays and eliminate them, leading to more efficiencies.



Improving Business Agility

Proper implementation of BPM allows businesses to easily implement workflows without stopping the process for a significant amount of time. As a result, we can enable more agile and responsive business processes.



Compliance and Quality Control

Proper implementation of BPM allows the organization to comply with the regulations while at the same time ensuring safety and security measures by properly logging and documenting the executed tasks. This will result in a high-quality product/service that is also secure for its customers.
5 Steps in Implementing Business Process Management
Implementing a Business Process Management (BPM) would involve five core steps:
Step 1: Design
In this step, we review and analyze current tasks and rules in the business process. This step may involve interviewing various stakeholders, conducting surveys, and other methods to gather as much data as possible. This design stage aims to collect information about the business process's rules and policies and ensure the results align with the strategy and organizational objectives.
Step 2: Model
The modeling step refers to defining and creating a representation of the process in a visual layout. We can, for example, use Aproove software to create a business process workflow in this step. It's essential to provide as many details as you can in modeling the business process like roles, responsibilities, deadlines, requirements, etc.
Step 3: Execution
Execution of the business process, mainly by testing it, lives with a focus group of users before testing it with all stakeholders/users. During the execution process, it's essential to authorize access to sensitive information and make sure to throttle the procedure to minimize errors.
Step 4: Monitor
Evaluate the execution of the business process by defining KPIs and establishing metrics to measure its performance. Monitor both the overall process and the individual tasks within the process, measure efficiency, and identify bottlenecks.
Step 5: Optimize
Based on your analysis, identify any changes that need to be done to your business process workflow to make them more efficient.
Conclusion
Business process management is a compelling method to improve your business's efficiency in achieving its goals. It is both a data-driven and content-driven approach to effectively identify bottlenecks and find areas that we can improve to improve its efficiency. BPM can also identify issues related to both the people involved in the business process, underlying infrastructure, and resources to effectively reduce waste, maximize the business's cost-efficiency, and improve its ROI.
You may also like to read: