Since technology is reaching new heights, why should the media genre stay behind? The all-new Wombo AI application needs a selfie as input and generates a hilarious video of singing. It's okay if you don't have the talent to sing, you can get a selfie to do wonders for you. The WOMBO app uses artificial intelligence technology, and it isn't easy to detect that it was made out of a selfie. This article explains everything you need to know about the WOMBO- The AI-powered lip sync app. Read on to know more.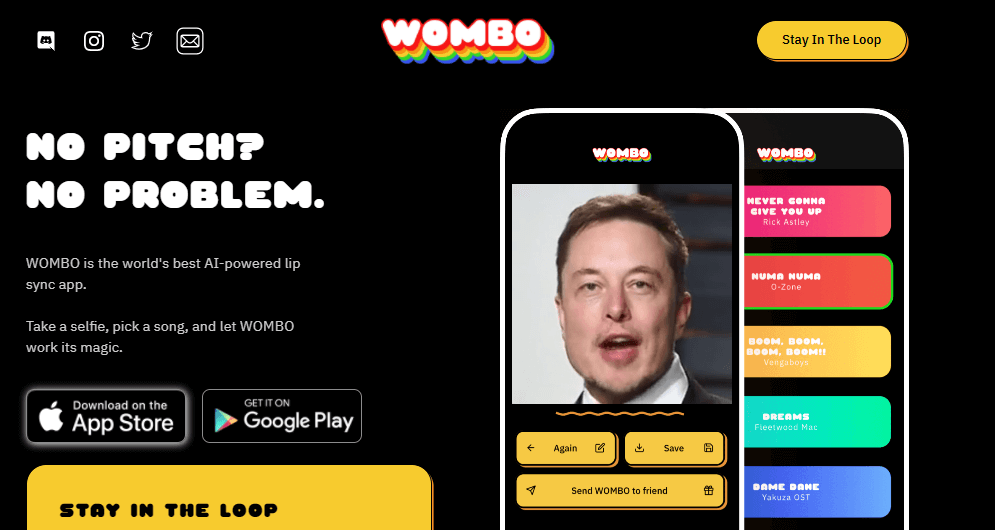 A review on WOMBO- The AI-Powered App
Since the website clearly shows the celebrity doing something he'd never do, we are rest assured how funny, addictive, and hilarious these experiments with the AI can go. So without wasting any more time, let us dive into the review of WOMBO- The AI-powered lip sync app.
Installation
WOMBO app is supported on iOS and Android devices. Luckily it doesn't consume a lot of space on your device. You do not need to register, nor any of your data is asked while using the application. However, you need to permit access to the gallery and camera for the selfie or uploading of the existing selfie.
App specifications:
Android:
Size: 38 MB
Version: Android 5.0 or greater.
iOS:
Size: 71.2 MB
Version: iOS 12.0 or greater.
Steps to make a funny video in Wombo app
Follow the steps below to make a funny video and get it done in minutes.
Step 1:
You have to take a picture of yourself and make sure to fit in the cutout on the screen. Otherwise, you can upload an existing picture from the gallery and adjust it accordingly to fit it best for the video.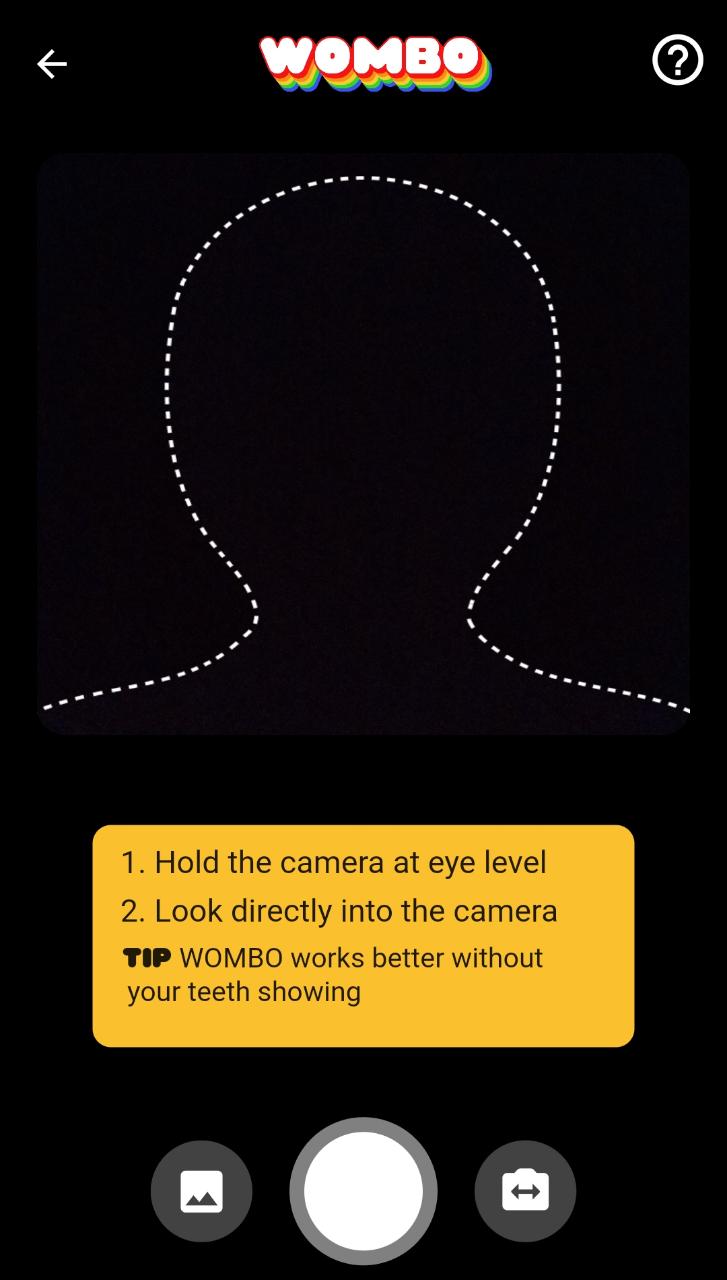 Step 2:
Once done, you have to choose the song on which your picture will lip-sync on. On selecting the song, tap the button in the center and let the AI technology do its magic.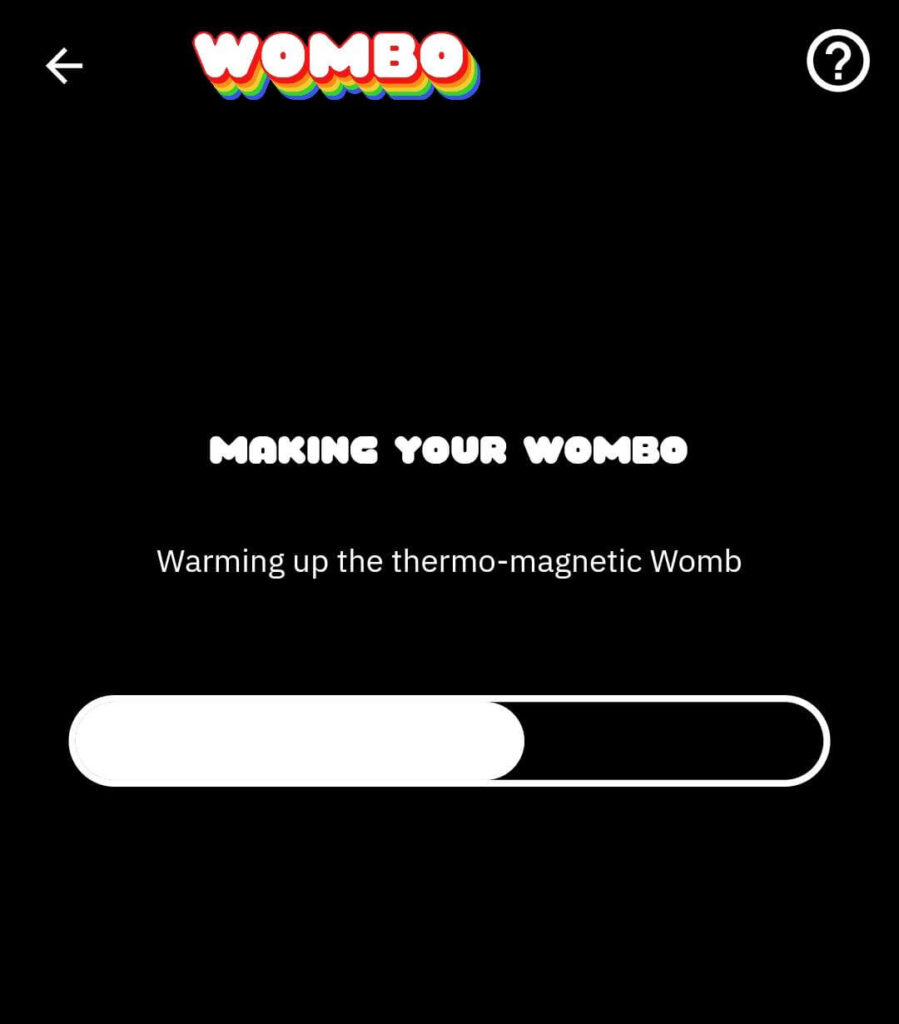 After recording
WOMBO provides a feature to share your newly created video on various applications installed on your phone. In no time, you can make the video go viral with a single tap. Just easy as it seems, your funny video is out there on the Internet.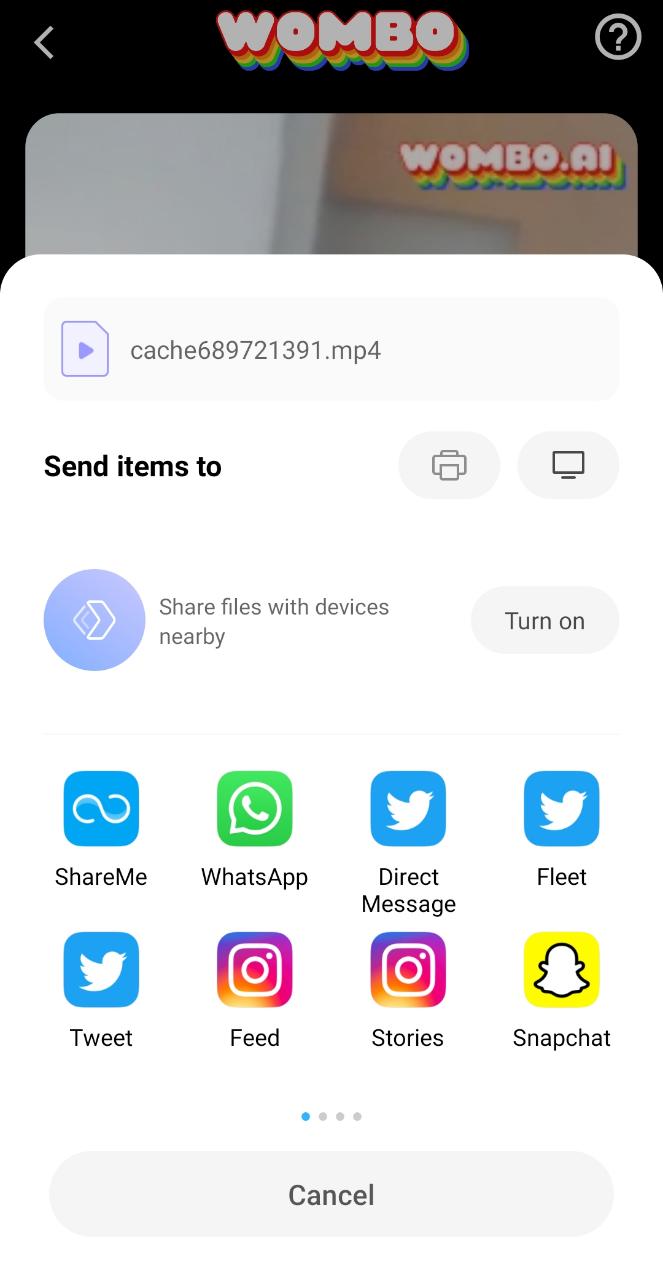 WOMBO premium
The WOMBO app offers a premium service to select the trending and newest songs at the most affordable price. The price range includes US $5 per month or the US $30 annually for iOS versions of the app. Similarly, the price range is INR 400 per month to INR 2600 annually for the Android versions of the app.
Contact and communication
There are various ways to reach out to the developers and other community members of the WOMBA application. You can stay in touch with them through the mail address provided for subscriptions and support, respectively. Also, they have their wide social media reach through Instagram, Twitter, Facebook, TikTok and Discord.
Pros and Cons of Wombo
It's time to weigh the pros and cons of the WOMBO app and know how worthy it is or what needs to be improved.
Pros
A unique feature to make new and viral videos.
A single user in the frame can make a variety of expressions by making no expressions.
It consumes less space on Android and makes the best of content.
Easy to connect and communicate with the community.
Affordable enough to subscribe for the monthly plan and try the premium features.
Everything can be accessed for free, and no personal details asked.
Privacy issues are looked after, and the permissions are not linked to the identity.
Cons
Only a single user per video can make it unsuitable for group videos.
Consumes a lot of space on iOS devices.
Paying for trending songs can be a little unreasonable and expensive.
Minor issues can be detected, and incorrectly captured pictures can look horrible.
A few tips at a glance
It is advised not to show your teeth while capturing the selfie since it can distort the video.
Make sure you are giving permissions correctly and capturing the picture within the boundaries mentioned on the screen.
Initially, the app had camera issues, so if your image is inverted after capture, then try deleting the cache or reinstalling the app.
Pay only if you can't wait for the trending song integrated into your video. If it can wait, then the song will eventually come out for free in a few months.
Get connected with the community to know the best videos and learn new tips to make a better video.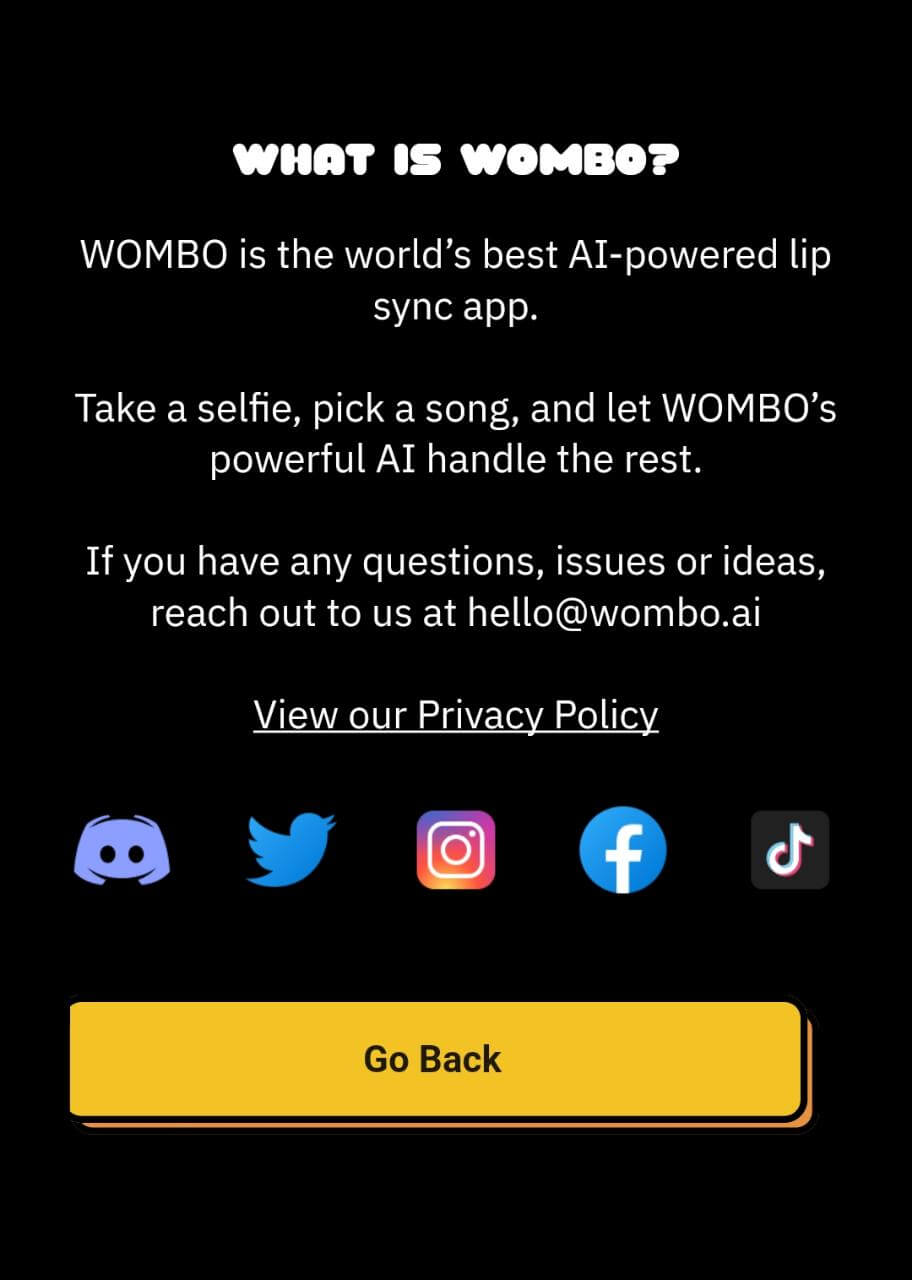 A Final Review
As we conclude on the review of WOMBO- The AI-powered App, it can indeed be a way to distract yourself from the stressful routine. Sharing your videos with friends can lighten your mood and become a great way to gain attention from content creators and influencers. With more than 10 million downloads already, the Wombo App has reached near fame. Now is the time to create the funnier version of you and play it cool among the WOMBO community.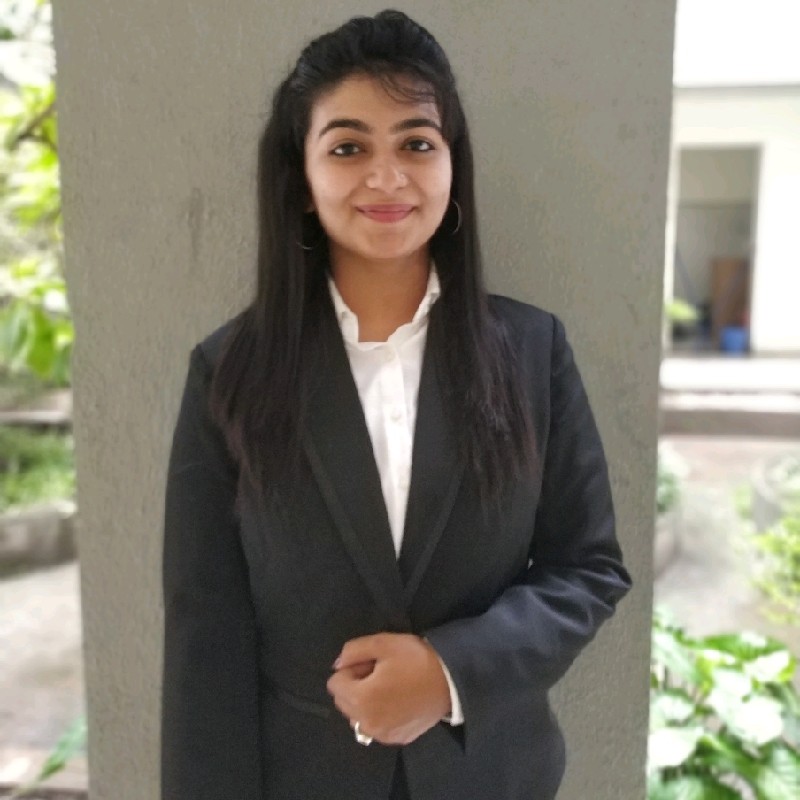 Author Bio: This review article has been written by Rishika Desai, B.Tech Computer Engineering Student at Vishwakarma Institute of Information Technology (VIIT), Pune. She is a good dancer, poet and a writer. Animal love engulfs her heart and content writing comprises her present. You can follow Rishika on Twitter at @ich_rish99.