As a financial advisory professional, you no doubt, have the expertise, skills, and experience that your clients are looking for. But how do your prospective customers find you? Marketing yourself as a financial advisor is key to connecting with consumers and sharing your skills, but how do you attract them and turn them into your customers?
There are so many ways to market yourself today, but one of the easiest and most accessible ways is to create a website. Today, investments, banking, and so many other financial dealings are done via the internet, so having a website allows you to compete in this financial space and build a clientele with ease.
But not all websites are created equal. What will set your website apart from all the others? What will attract customers to your financial advisory site, when there are so many to choose from? And what will draw in those who visit your site and make them want to use your services?
Here are some helpful tips for creating a financial advisory website that will attract and retain customers, and help you grow your business.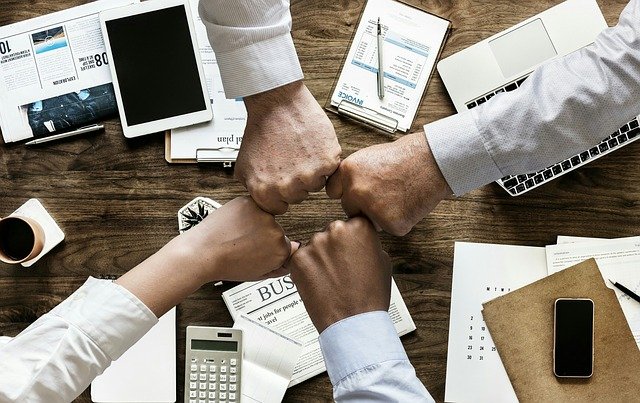 A Blog of Killer Content
Your customers will find your website because they are searching for financial advice and information. You are the expert who they should seek out, but how will they know that? One way to set your website apart is to create a blog with great content.
A blog is a great way to attract new customers and keep them coming back. Content creation and blogging create value for your customers. And customers who enjoy and find value in your blog posts are likely to share it with others.
Creating engaging and informative content will not only provide your customers with valuable information, but it will also allow you to validate your expertise in the eyes of your readers. These entertaining tips and info will help your customers to trust you and increase the chance of them reaching out to acquire your services.
Social Media
People flock to social media platforms for information and entertainment. A social media presence can do wonders to grow your connection to your customers. Consistency and frequency are key to creating a social media presence that will generate new customers.
Using themed weekly hashtags related to your business is a great way to create a consistent social media presence. Try #financialfitnessfridays or #savingsaturday. The more that you engage on social media, the more familiar you will become to prospective consumers, which can lead them to become your customers.
Make an Offer They Can't Refuse
Sometimes you need to give to receive. Finding something of value, that only you can provide consumers, is a great way to receive customers in return. While it may take a bit of effort, the payoff can be huge. And those who find value in your offer are likely to share it with other potential customers.
You may choose to post entertaining and informational videos for your website or provide downloadable financial forecasts. Maybe you choose to do webinars about specific financial issues that plague most consumers. If you appeal to the areas where consumers most require your help, you have a great chance of getting repeat visitors to your website.
Making a compelling offer also creates a greater chance that consumers will be willing to give their contact information in exchange for your offer, which will allow you to market to them directly and hopefully lead to a consumer becoming your customer.
Make it Personal
The area of finances is a very personal part of most people's lives. Consumers who are searching for a financial advisor will probably want to make a connection with you, outside of your website. They may want to get a personal feel for who you are. Thankfully, there are many ways that you can augment your site to give consumers personal contact.
Your website should be the gateway to a connection with you, so having a form on your website that allows customers to make a one-on-one appointment is a great option for several reasons.
One-on-one appointments not only allow a consumer to get to know you, but they also allow you to share your experience and show the consumer why you are the expert that they need to choose.
A website appointment form also, again, gives you access to their contact info so that you can market to them directly which can turn a consumer into your customer.
Cast A Wide Net
If you are trying to get across the city, you don't just take the same route every time. There are variables to consider. Maybe it's rush hour and the freeways are clogged, or maybe it's 3 AM and there's no one on the roads.
Just like you have many routes you can take to get from point A to point B, there are many strategies to create a financial website that attracts customers. And you should use them all.
Using many different strategies to approach potential customers is the best way to grow your business and drive customers to your website. And if social media, blogging, and offers are working well individually, how much better will they all work together. Just be consistent and your hard work will pay off.
Make Them Know Your Name
You've already done the hard work of honing your skills and becoming an expert in the financial advisory space. Now it is time to let the world know who you are and what you have to offer. And there are few better ways to do this than to create a website that attracts customers to you.
Remember to make personal connections so that customers can get to know you and you can create a relationship with them. And include social media hashtags, great content, and irresistible offers, to draw in and retain consumers. The more strategies you use, the better response you will receive.
If you follow these tips, your website visitors will soon become your customers.
You may also like to read: