Infographics are essential elements while making documents such as presentations, reports, or explaining your blogs better. Numerical infographics captivate the readers and clear the understanding of the subject. Besides, infographics can improve your content outreach and user's liking. Some of the reasons for having infographics within your content is increased engagement, social media activity, unique visits and more audience likings. Now, this article is helpful for you if you're searching for top websites to generate infographics for free or paid. Read on to know more.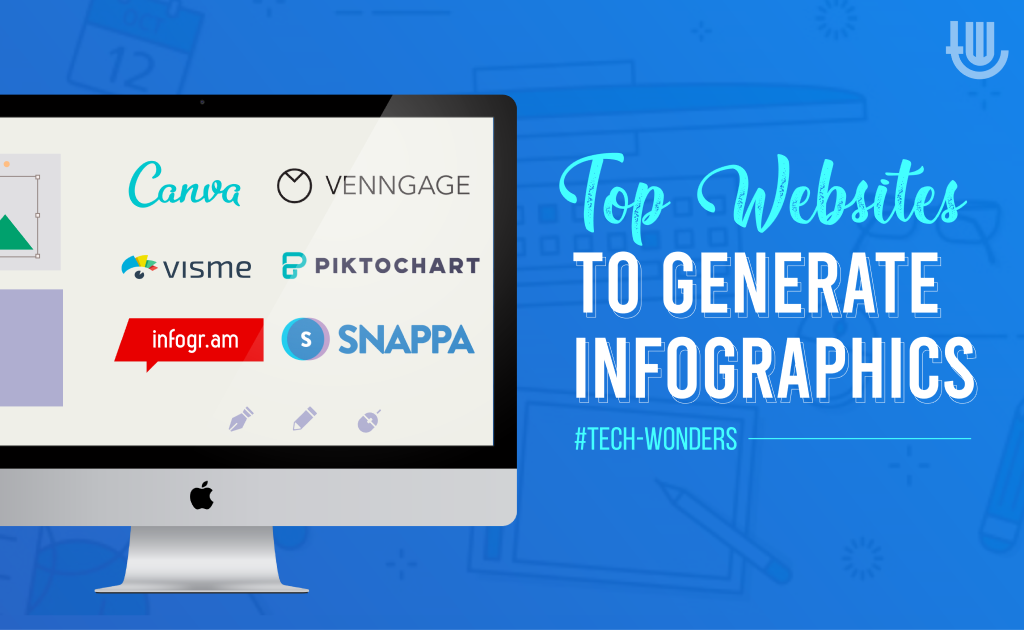 Canva is one of the best places for designers with nearly hundreds of templates. Even if a particular template fails to cater to your requirements, it's much easier to create a new one within minutes. There is a wide range of images, stickers and other creatives, vivid colours, and a very user-friendly interface that can facilitate the experience of beginners as well as experts.
Plans:
The plans for Canva become affordable depending on the team size. You can get customized options for a wide range of members with the cost distribution. They are divided as,
Individual: US$ 119.99/year
Size of 5: US$ 359.51/year
Size of 10: US$ 658.91/year
Custom: Depends on the size.
Pros:
Connects to over eight social media platforms, Magic Resize feature, over 75 million premium pictures to choose from, and background removal.
Venngage contains comprehensive infographics containing brochure-like elements that can facilitate most of the contents of the subject at a glance. A few of the excellent features of Venngage is the adjustable length of the infographic and free templates that are suitable for non-technical content. The interactive colour combination of the infographics is another attractive feature of the website.
Plans:
Free: Free of cost.
Premium: US$ 19/month
Business: US$ 49/month
Enterprise: Customized options.
Pros:
Multiple themed templates, organized storage, export in multiple formats, supports upto 100+ members with real-time collaboration.
Visme is a choice for everyone who wants to make their content engaging and interesting. They come with ten template categories with thousands of layouts suitable for every theme. On the other hand, they also offer certified courses to become experts in generating infographics and being pro. With Visme, you can run five parallel projects and get upto 100 MB of storage with their free plan.
Plans:
Free: Free of cost.
Standard: US$ 15/month
Business: US$ 29/month
Enterprise: Customized options.
Pros:
25 GB storage, 2-factor authentication for added security, training, third party easy integrations, privacy controls, exclusive Brand Kit, and round the clock support.
Piktochart provides infographics recommendations that are easy to edit depending on the chart types, the channel of distribution, and the specific purpose. Their vivid and vibrant choices of templates instantly brighten up your media purposes. Also, you can refer to their range of webinars, tutorials, and blogs to get your skills correctly.
Plans:
Free: Free of cost.
Pro: US$ 24.17/month
Team: US$ 21.16/month
Pros:
Nearly 100 GB of storage, advanced security, collaboration features, password-protected media, and role-based access.
Infogram customizes a set of templates based on your company specifications. It provides a collaboration benefit for an organization that has real-time and role-based access. The created infographics are responsive and resizable for the audience. Lastly, with over 30,000 big branded companies using Infogram, this is one of the top websites to generate infographics.
Plans:
Basic: Free to use.
Pro: US$ 19/month
Business: US$ 67/month
Team: US$ 149/month
Enterprise: Specially customized options.
Pros:
Analyses engagement, tracks the links and conversion rates, HD media, advanced graphic editors, over 1 million ready-made graphics to choose from, integrations such as SQL connectors and I-Frame.
Snappa provides a plethora of features, a few of them being- background removal, resizing dimensions, adding your fonts, and editing the existing templates to give a different touch to it in seconds. They also provide icons and vectors that are too good to use for free. Lastly, they have a chat feature as support to get your issues solved instantly.
Plans:
Starter: Free to use.
Pro: US$ 10/month
Team: US$ 20/month
Pros:
Unlimited downloads, custom fonts can be uploaded, team collaboration, and upto five people on one account.
Conclusion
As we conclude on the topic of the top websites to generate infographics, there are many other websites and apps you can use too. However, the quality and freedom provided by the above websites are unmatchable. Canva especially needs no review since it is a big designer giant. However, others like Venngage and Piktochart are worthy of recommendations. With this, we hope you can make your best infographics with special skills soon and impress your audience.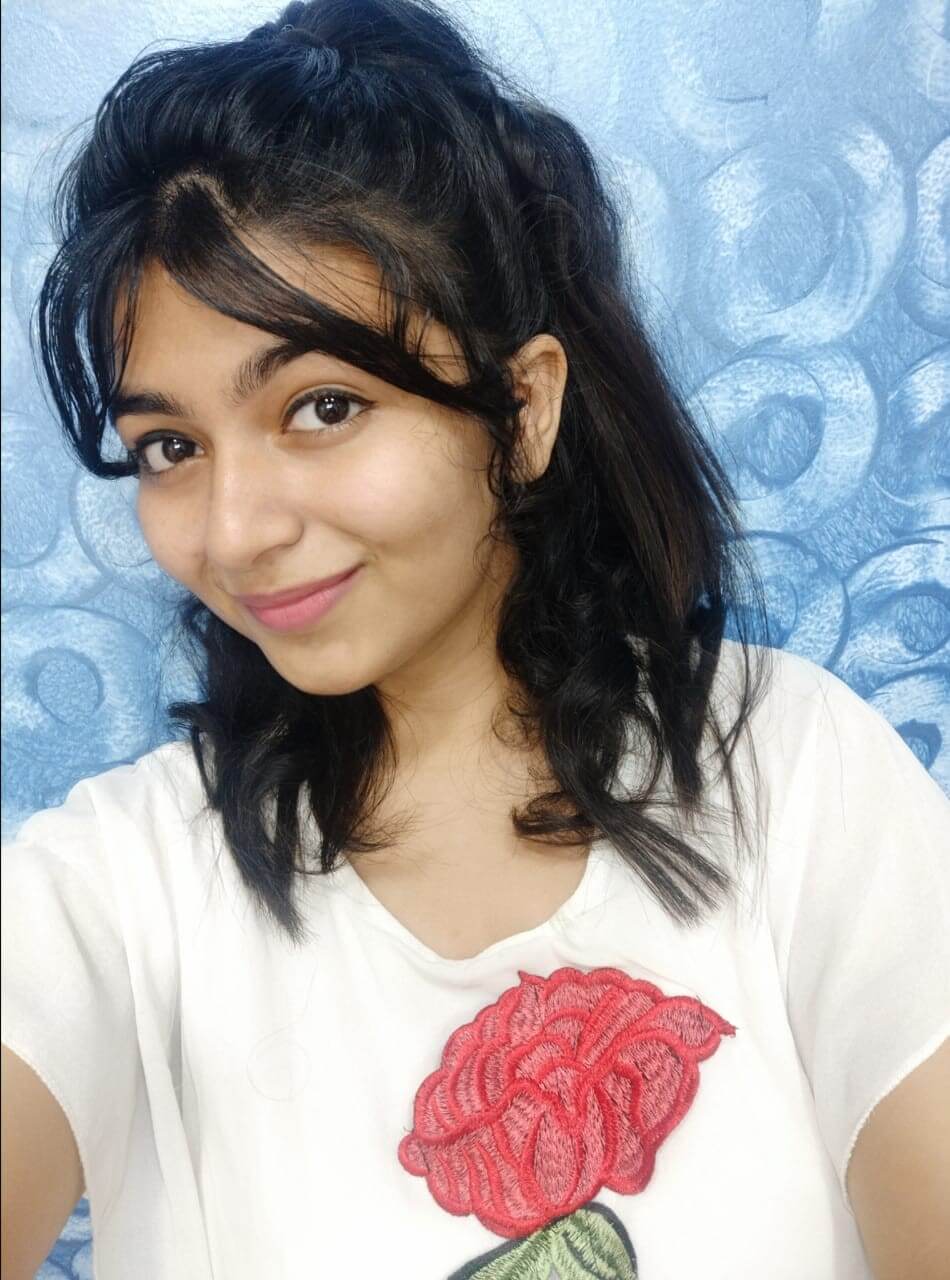 Author Bio: This article has been written by Rishika Desai, B.Tech Computer Engineering Student at Vishwakarma Institute of Information Technology (VIIT), Pune. She is a good dancer, poet and a writer. Animal love engulfs her heart and content writing comprises her present. You can follow Rishika on Twitter at @ich_rish99.
---
You May Also Like