Do you want to learn how you can set up anonymous email accounts? If yes, then you have come across the right webpage on the internet. In today's article, I will share a detailed guide on how to set up an anonymous email account and how to use it efficiently.
So, without any further ado, let's get started-
How to set up anonymous email account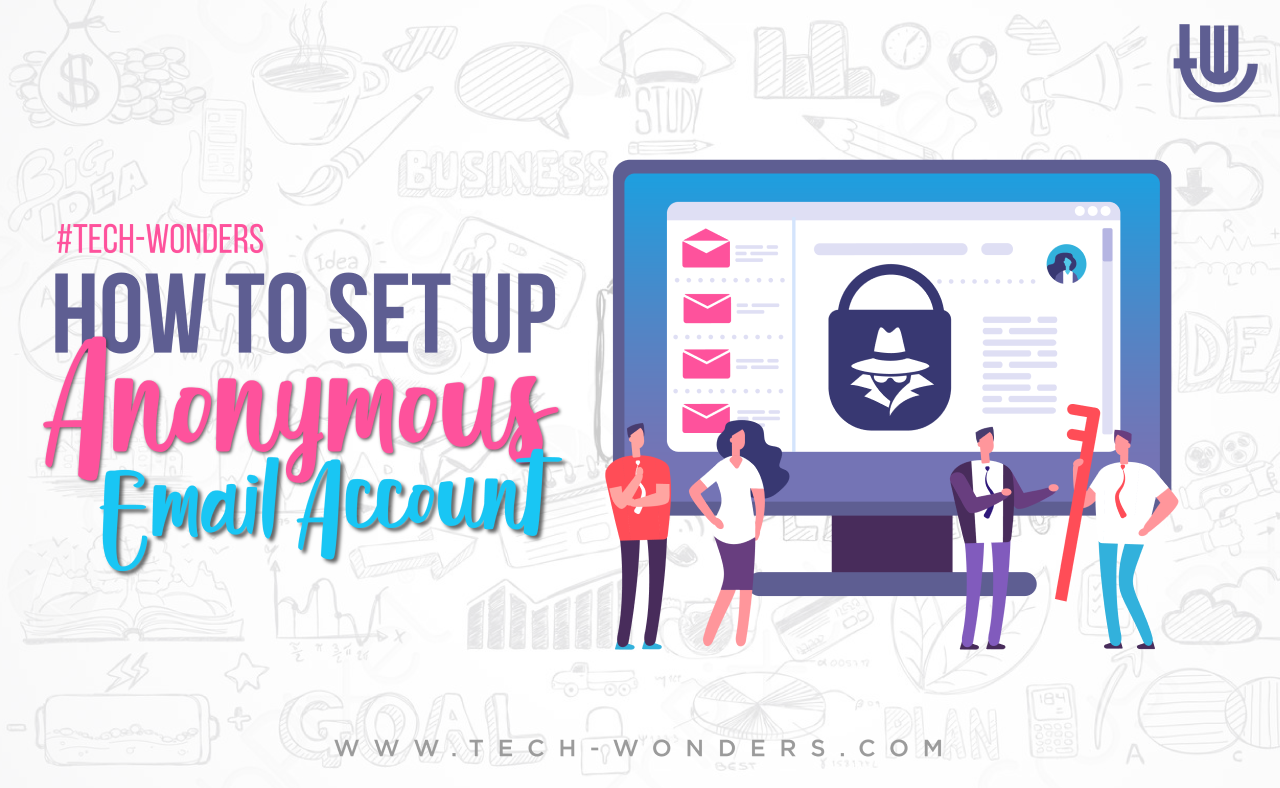 Privacy is one such topic that people don't usually talk about, especially in an era like this where social media has taken over everything. But because of people like Edward Snowden, people have started thinking about their privacy more than ever.
But does that mean we should stop using the internet and start writing letters instead of emails? That sounds a pretty good idea but is not practical at all.
So, what should one do to maintain email anonymity?
Below are some methods that you can follow to create an anonymous email account and sending and receiving anonymous emails.
Browse internet anonymously
Many people are not aware of this, but your web browser tracks every single thing that you do on the internet, and so does your internet service provider. You can use incognito mode, though, if you want to avoid cookies, but that cannot also serve you much when it comes to privacy.
The only way to surf the internet anonymously is by masking your real IP address by adding additional layers of IP addresses. This may sound a bit complicated, but trust me, it is not.
If you want a basic level of security where you can use your social media sites or browse internet, a reliable VPN service would be more than enough. A VPN will mask your real IP address by encrypting your network and adding a layer of IP address. This technique works best for regular internet users because it doesn't reduce the internet speed. To find out best VPN, check out this article.
But if you want to get completely anonymous, I would suggest using TOR along with a VPN. If you are not aware of TOR, it is a web browser based on onion routing technology. It relays your traffic through multiple independent servers and blocks all additional trackers that may reveal your identity.
In that way, it makes it almost impossible for somebody to track your real IP address. Above that, you can install a VPN on your PC that will encrypt all your traffic and add an additional layer of IP address. So, in case if TOR fails (which is not possible), VPN will keep you anonymous.
However, it can reduce the page loading speed up to 5x (depending on how many IP layers you have added on TOR), but that is the price you have to pay to become anonymous.
How to create an anonymous email account?
Many people on the internet have claimed that users can create an anonymous email account on email service providers like Gmail, Yahoo, or Hotmail. They back this claim by saying that you can use TOR and a VPN and not enter your personal information such as your name, birth date, location, etc.
However, they don't realize that Google and other such email service providers track your location. If you use a different IP address, the email service provider will not let you log in to your email account.
They advocate that there is a way to set a specific exit node on TOR but then using TOR in the first place doesn't make any sense. Plus, you would risk deanonymizing yourself by doing this, and we are still not talking about the secondary email or mobile phone verification process.
Above that, all these email service providers use TLS encryption instead of end-to-end encryption. It means, even though your emails are encrypted, your email service providers will be able to read your emails and messages.
So, what to do?
Go with secret email service providers like ProtonMail
Being a Switzerland-based company, ProtonMail is one of the top hidden email service providers. ProtonMail provides end-to-end encryption as standard for all the conversations between ProtonMail users and TLS encryption if non-ProtonMail service doesn't support end-to-end encryption.
Further, it allows you end-to-end encrypted emails to non-ProtonMail users as well by enabling the "Encrypt for non-ProtonMail users" option. In addition to that, you can set an email expiration time too.
ProtonMail offers a free email account option that can hold up to 500 MB of data and allows up to 150 emails per day. If that seems sufficient to you, then it's good. Otherwise, you can go for a premium plan to unlock extended features. Another good thing is that ProtonMail supports Bitcoin as a payment option, and it works fine with the TOR browser.
If you only want to send confidential emails
If you just want to send a hidden email, then you can use one-way email sending platforms. Below are some of the best one-way secret email sending platforms.
CyberAtlantis – Encrypts emails using PGP public key.
AnonymousEmail – Feature-rich one-way secret email service provider, supports email tracking and reply to features, more features with premium membership.
5yMail – Feature-rich email service provider, uses TLS encryption by default.
If you just want to receive anonymous emails
If you just want to receive emails anonymously, then you can go with disposable email services. There are so many of them, and below I have mentioned some of the best ones.
MyTrashMail – It allows you to receive emails without even registering on the platform. You can also sign up for a private, password-protected inbox to receive emails.
Mailnesia – Along with a disposable email inbox to receive emails, it supports automatic confirmation links click feature that makes the account verification process faster and easier.
Tempr.email – It offers a 7-day disposable email inbox where you can not only receive emails but can also reply to them. Your desired email inbox can be protected with a security password.
Closing Comments
There you have it – a definitive guide on how to set up anonymous email account.
When it comes to email anonymity, many people don't take it seriously. They prefer using standard email service providers, but that can put your privacy at risk – even most popular, highly regarded email service providers like Gmail. Therefore, if you are concerned about your privacy, then you have to avoid these email service providers in the first place.
You may also like to read: