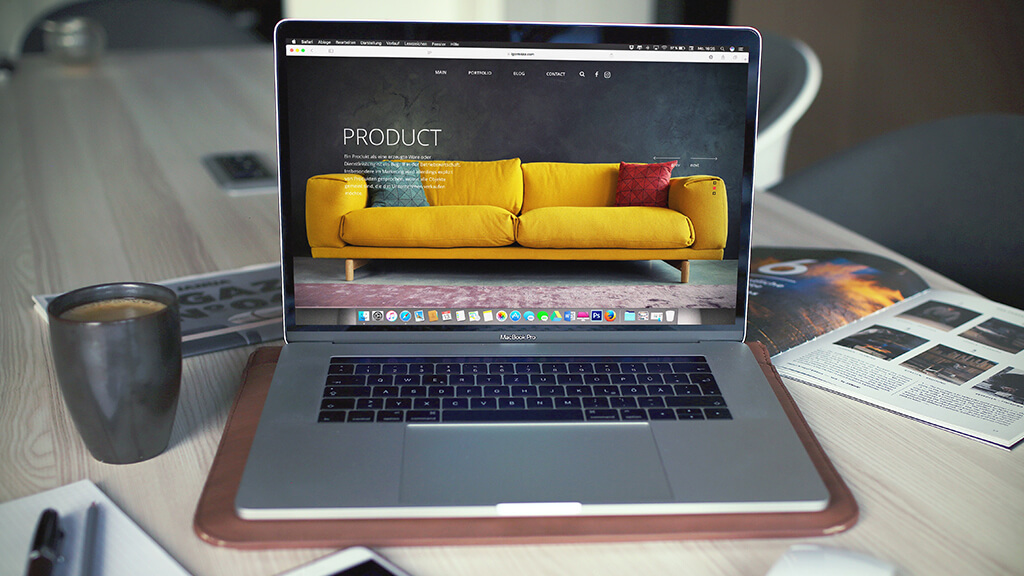 Your marketing campaigns have paid off, and prospects have arrived at your store. They have now reached your product page and are exploring the different products that suit their needs. A marketer's goal at this stage is to tempt the customer to click the 'Buy Now' button. You have the same goal, too, right? Wanting to make the customers finalize their orders on the product pages. Well, there is a way to do that. It will ensure that the prospects do not leave your store empty-handed, and even if they do, the products will engulf their minds until they buy them.
So, wondering what that powerful way is?
Well, its something every e-commerce store uses; powerful product descriptions.
A product copy is a description that defines what the product is and what benefit a customer can derive from it. After images, product descriptions play a pivotal role to convince prospects to purchase the products.
Product copies are a crucial tool to increase conversions and boost e-commerce sales.
However…
Great product copies can be daunting to write, especially if you have numerous products for sale at your e-commerce store.
It is not only the new entrepreneurs and marketers that fail to write product descriptions. Even experienced and competent marketers sometimes create product descriptions that are not customer-centered.
The primary purpose of providing product descriptions is to help your customer understand the features and key benefits of the product. If the product description fails to help and entice your customer, it is useless for the product pages.
But do not worry!
In today's article, we present to you six essential tips for writing ecommerce product descriptions that sell and boost e-commerce sales.
Six Essential Tips For Writing Ecommerce Product Descriptions That Boost Sales
1. Focus On Your Ideal Buyers
The first tip for writing a compelling product description is to develop a buyer's persona. Understand your ideal buyers' pain points and needs and then create an enticing product description for them.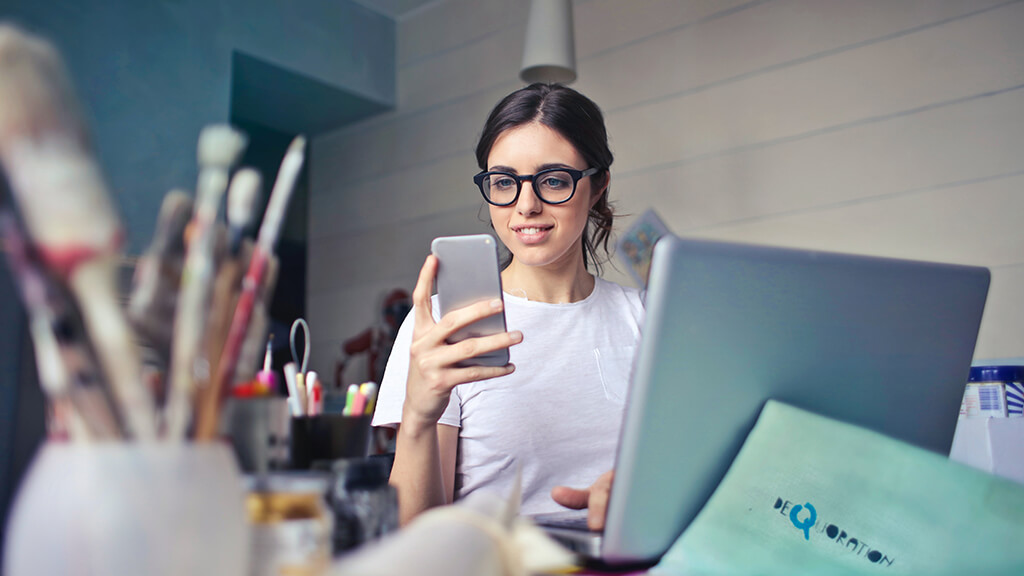 Developing and understanding your audience's persona allows marketers to focus on product features that will attract customers. For instance, a store that sells aromatherapy products will focus on the scent of its products and the key benefits they offer. For example, it will describe each oil or candle's relaxing and soothing properties because that's what its audience is interested in.
Answer the following questions before drafting your product descriptions:
How will prospects arrive at the product page?
What are the general interests of the audience?
What interested the person to visit your store?
How would the prospect define your product in his social circle?
Which features of the product will interest your prospects the most?
The above questions will help you write a compelling product copy that is customer-centered, answers all the products' questions, and accentuates the product benefits.
2. Entice With Benefits
Would you purchase a product that is not useful to you, no matter how amazing it is? For example, a store is selling a snorkel at throwaway prices. Will a person who isn't into snorkeling buy it? Absolutely not.
The same thing goes for your business. Not every person will be interested in buying your products. Thus, as we mentioned, understanding your audience is crucial to creating a product copy that focuses on benefits. Without highlighting the benefits your product offers, your product copy will not help in boosting conversions.
Hence, as a marketer, you must highlight your products' features to entice the targeted audience. Remember, your audience is not interested in the product details that do not concern them or highlight its benefit. A customer is interested in knowing how the product can improve his life or solve his pain points.
For instance, a skincare company raving about the product packaging is not helpful to entice the customer. On the contrary, if the product description describes the product's organic ingredients and how it is good for the skin, it can bring fruitful results.
3. Tell The Full Story
Unlike a physical store, customers can not ask their questions and concerns to the sales staff. Thus, a marketer should ensure to cover all the product details in his description, including the features, benefits, and generously sprinkling the emotional punch.
Just as a picture can appeal to the customer's visual senses, product descriptions can elicit his emotions.
So how do you do this?
It is pretty simple! All you have to do is present a mini-story about the product to make it desirable for your audience. Stories can connect the potential audience emotionally to the product and make it challenging for them not to buy the products.
Here's how you can do it:
Imagine you are running a store that sells handmade soaps. The key ingredient in your soap is goat milk. Instead of talking about the benefits of the soap, you can talk about how beneficial goat milk is for skin, and it was the secret ingredient of Cleopatra's youthful and radiant skin.
Providing a history or highlighting the benefits of your key ingredients will compel the buyer to buy the product without making him feel that the marketer is trying to sell him the product.
4. Use Natural Language And Tone
Another tip for writing a compelling product description is to make it sound conversational, rather than simply typing strings of bland words.
Your product description should align with your brand's voice and the products you are selling. For instance, brands that sell teenage products use a light, fun, and casual tone to describe their products. Similarly, a brand that sells gym equipment will use a professional yet enthusiastic style.
Using a conversational tone humanizes your brand and makes it easier for your potential audience to connect with your company and products.
Moreover, do not overstuff your product descriptions with keywords for optimizing your product page. Use keywords sparsely. Using too many keywords makes the description monotonous and bland. Hence, create your description for humans first, not for search engines.
5. Harness The Power Of Sensory Words
What is the common thing in the following sentences?
– Fresh, juicy, and pulpy oranges.
– Sparkling diamond rings.
– Silky dazzling gowns.
– Creamy dark chocolate cake.
Did these words create an image in your mind or triggered your visual, auditory, tactile, gustatory (taste), or olfactory (smell) sense? We're sure it did! Because that's the power sensory words hold. They can be of immense help to write enticing product descriptions.
Use adjectives to describe your product features to target the senses of potential buyers. A company selling perfumes can use sensory words to describe the fragrance instead of writing plain humdrum sentences.
For example, instead of writing 'pleasant smelling floral perfume', a marketer can write 'Fresh red roses enclosed in a bottle.'
Generously sprinkling good descriptive and sensory words in product copies can make your buyers inclined towards buying the goods because it teases their senses.
6. Make It Scannable
Dear readers, please raise your hands if you read product manuals before tossing them in the trash cans?
Hmmm…quite a few numbers. Do you know why people do not read the manuals or long blocks of information available online? Simply because people do not have time, and even if they have time, they cannot read the complete data due to their short attention span.
Did you know that online users only read around 16% of the web page's content? Make sure your product description falls in that 16% of the content.
The best way to do this is by making your descriptions super easy to flick through.
Break your product information into small chunks so that your visitors can get the information they're looking for just by glancing at the paragraphs or bullet points.
Keep your sentences concise. Use bullet points, and use numbers where you can. For example, instead of writing down ninety-nine percent effective, write 99% effective.
Bonus Tips For Writing E-commerce Product Descriptions!
7. Tempt With Social Proof
All the visitors do not convert on their first visit. If they are newly introduced to your brand, they'll have apprehensions about purchasing the product. However, social proof can help you to convert your prospects into customers. Here's how:
When prospects see other audiences buying the products, reviewing them, or giving them good ratings, they are persuaded to trust the company and purchase the products.
Now, we know what you're wondering…how to sneak social proof into product descriptions, right?
It is pretty easy. You can place the star rating of the product right beneath the product description so that it is noticeable by the potential buyer. You can also state the number of people who have bought this item, such as writing 'trusted by more than 5000 customers across the city', or 'Serving more than 10,000 customers since 2004,' in your product descriptions.
Moreover, you can mention customer testimonials in the product description using the words 'Have a look at what our satisfied customers have to say about the product.' It will influence the customer to read the reviews and add products to his cart.
8. Use Images And Videos
Your descriptions need high-quality images and videos to boost e-commerce sales.
Why?
Because sometimes, it is better to display the images and video instead of writing a long description, especially if the product requires a demonstration to set up or use.
Did you know that 63% of buyers believe that product images are more important than product copies and reviews?
An online store without a good quality picture is like a physical store without products. Thus, always display multiple photos from different angles with your description to provide a better view of the product to the prospects.
Studies have shown that when a person holds or touches a product, he is more likely to desire to own the product. In an online store, you can provoke the same feelings of customers by displaying images and videos that are visually appealing and focus on the user benefits.
9. Proofread And Rectify Errors
Once you have written your product description, ensure to reread it to detect errors and rectify them before publishing it on your webpage.
Check the entire description for spelling, grammatical, and punctuation errors. Publishing the description that has spelling errors can kill your conversions. In addition, people will perceive your brand as unprofessional and incompetent in the market.
Thus, always proofread your product description before updating it on your product page.
10. Create And Test Your Product Description Template
The above-mentioned essential tips for writing ecommerce product descriptions will help you to create compelling descriptions. However, you will require a product description template to ace your description and entice your customers to buy the products.
The internet is filled with numerous templates for product descriptions. Nevertheless, the templates available are not a 100% fit for the business.
Why not create your template to curate descriptions to target your potential audience and make them desire the product?
The following questions will guide you to write an enticing description:
What is your prospects' problem?
Which sensory words should be included?
How will you use the art of storytelling?
Are your images visually appealing, and do they highlight the key features?
Once you have worked out the effective formula for writing product descriptions, test them to check the results. Carefully monitor the results to check how the description has influenced sales, conversions, and traffic at your online store.
If the yielded results align with your objectives, follow the same strategy to update the product description of the rest of the products in your store.
11. Optimize For Search Engines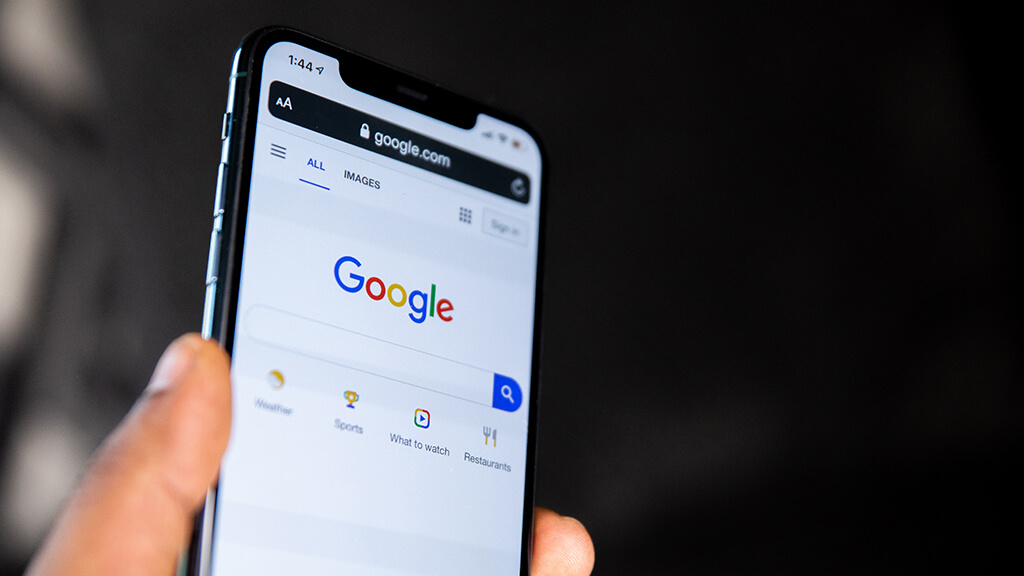 SEO, abbreviated for Search Engine Optimization, is the effective, easy, and inexpensive way to generate traffic on your online store, attract new customers, and increase conversions.
Optimizing SEO description means including keywords in your product description to rank higher on the search engine result pages. Keywords are the terms entered in the search engine search query by your potential audience to search for the products and services.
Create the product description for your customers first and then for search engine bots. Try to include the keywords in your title tag, meta description, heading tag, and product description.
However, make sure not to overstuff your description with keywords, or else it'll become boring.
Wrapping Up
We hope that the above-shared tips will enable you to write attention-grabbing and highly converting product descriptions.
What other tips do you follow while writing product descriptions? Please share it in the comments below.
If you have any questions related to this article, please write them down in the comments section. Our competent team will revert with answers.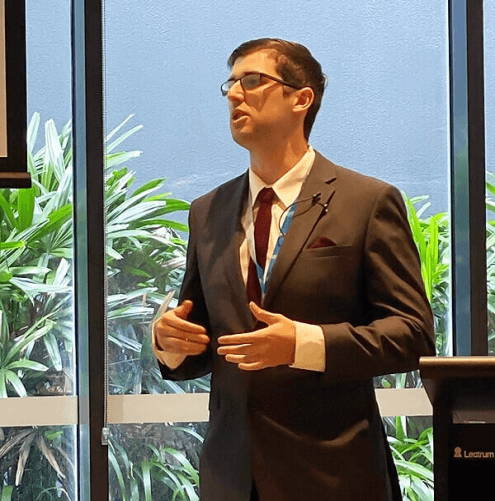 Author Bio:
Ricky Hayes is the Co-Founder and Head of Marketing at Debutify – a free Shopify theme, helping dropshippers build high-converting stores in minutes. He is a passionate entrepreneur running multiple businesses, marketing agencies, and mentoring programs.