Before the pandemic, remote workers were a minority. Now that companies all over the world realized that working offsite is possible, the number of virtual teams keeps increasing. And despite data proving that remote workers are more productive, it doesn't mean there are no challenges to address. As a matter of fact, collaboration and communication are some of the hardest things to sort out when working remotely. The good news is that thanks to technology, there are also plenty of new applications and tools that make remote team collaboration easier than ever.
Why is Collaboration Important?
Every company has different departments. There's marketing, finances, and human resources, among others. While each area works towards specific goals, all of them work toward the same ultimate mission set by the company's directives. And while you might have brilliant people on your team, achieving both small and big goals wouldn't be possible without collaboration. The 'two minds think better than one' saying applies to all the teams mainly because each team member has different skill sets, experiences, and ideas. When you create a collaborative atmosphere, chances are your projects will only keep improving, and it will be easier to achieve the goals you set.
How Do You Collaborate in a Remote Team?
Technology is a remote team's best friend and the best way to elevate your business. When you're working in an onsite office, it's easy to gather in a meeting room, discuss strategies, plan projects, and get an overall perspective of how things are going. In a virtual environment, it doesn't work that way. Setting clear expectations, and creating different strategies are some ways to increase collaboration in a remote team. However, for each one of these, you need the right app.
Statistics show that 70% of employees said digital technology improved their collaboration. And that online collaboration tools and digital workplaces increased productivity by up to 30%.
Top 5 Apps to Improve Your Remote Team Collaboration
What are the best applications to make your remote team collaborate better? At ThinkRemote, as a media and news company focused on remote work, we need to be on top of what's going on around the world. And as our team is spread all over the globe, it's impossible to be connected during the same hours. We have applications that serve different purposes but overall help us achieve the same thing: Better collaboration. Here are our top 5:
1. Best Communication App: Slack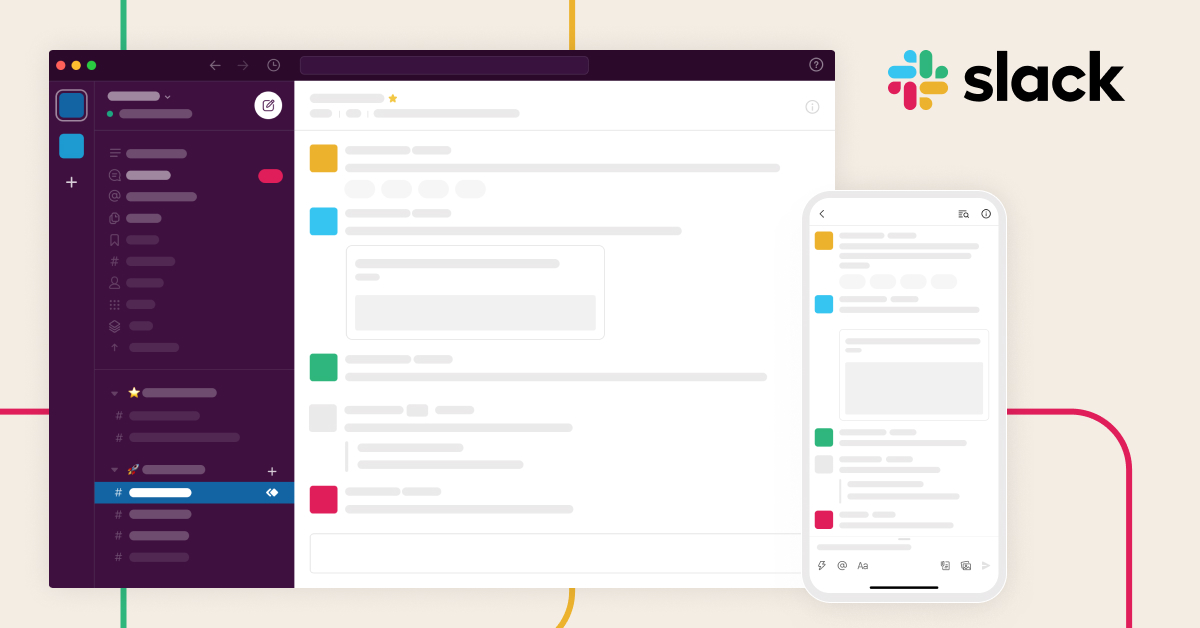 When it comes to instant messages and overall communication Slack is the winner. Before the pandemic, thousands of teams used this application, but currently, with a vast number of teams working remotely, the app has reached 12 million active users! With Slack, teams can get instant feedback and connect with their colleagues, whether in individual or group messages. You can also create different channels, either for sharing memes or for discussing important projects.
Best features:
It integrates with more than 2,000 applications
File-sharing
Voice and video-call options
Automated reminders
Advanced search option
Plans:
Free
Pro: $6.67 USD/per user/month
Business+: $12.50 USD/per user/month
Enterprise Grid: Custom pricing
2. Best Video Call App: Zoom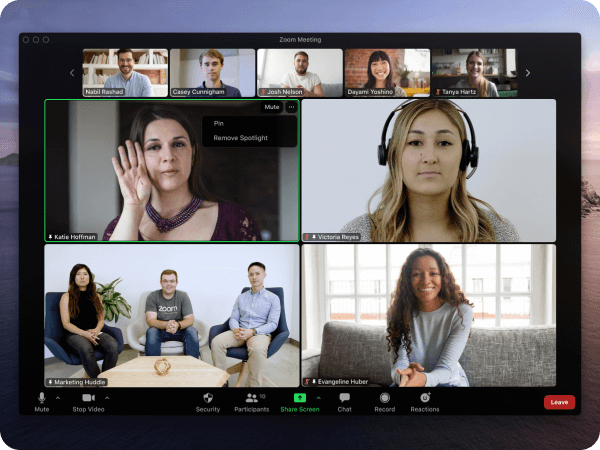 Video calls are at the core of remote teams. As you can't be all in the same room, the best next thing you can do is have video meetings. That way, you still get to see each person on the team, have synchronous communication, share ideas, and discuss relevant projects. And Zoom is the perfect tool for this. With over 300 million people using it, this application has proved to be the best for video calls.
Best features:
Record meetings
Instant messaging
Screen-sharing
Calendar scheduling
Waiting rooms
Plans:
Basic: Free
Pro: $149.90 USD/year
Business: $190.90 USD/year
Enterprise: $240 USD/year
3. Best Online Whiteboard App: Mural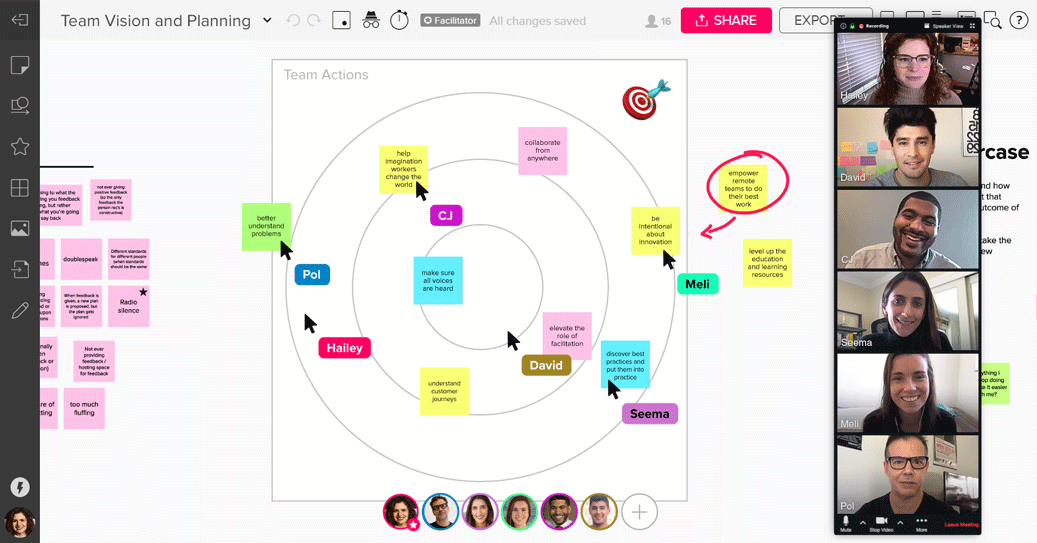 Struggling to improve processes? Projects? Brainstorming is a great way to increase creativity and to come with innovative solutions. And while remote brainstorming can be challenging, with the right online whiteboard applications you'll have what it takes. Mural is one of the best whiteboarding applications as it enables virtual teams to collaborate and brainstorm easily.
Best features:
Board layout options
File-storage
Video, audio, and chat messaging options
Polling tool
Activity insights
Plans:
Starter: $12 USD/month
Plus: $20 USD/month
Enterprise: Custom pricing
4. Best Project Management App: Trello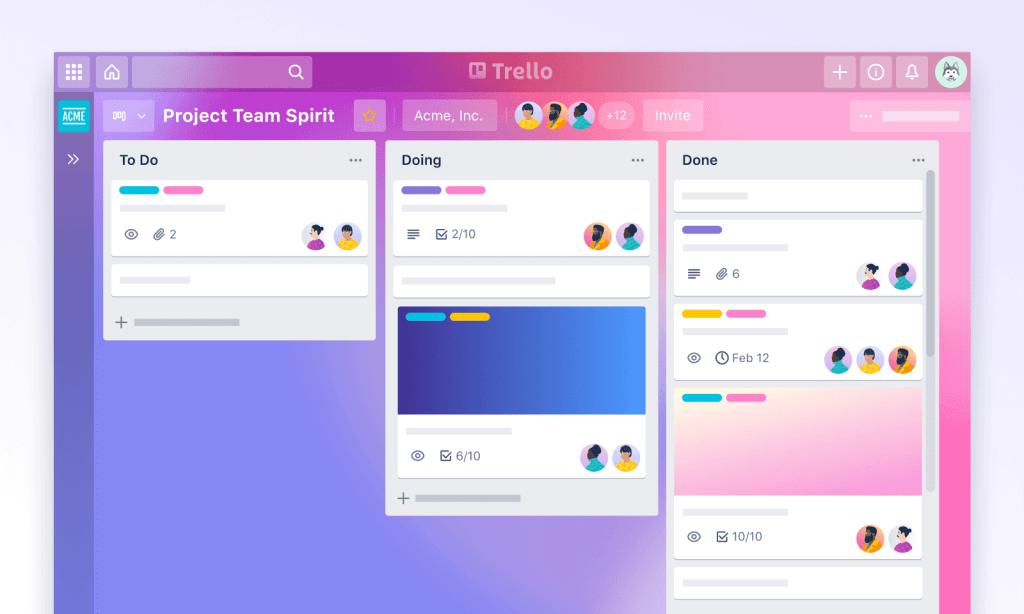 Choosing a project management tool is difficult as there are great options in the market. However, if you have no idea about what application to start with, Trello is a great option. This project management application helps teams organize their projects into boards. You have a general board that allows you to see everything, from the projects in an initial phase to the ones that are almost finished, who's working on what, etc. Everything at a single glance.
Best features:
Create custom lists and projects
Real-time updates
Easy to use
Detailed and quick overviews
Progress meter checklist
Plans:
Free
Business Class: $10 USD/month
Enterprise: Custom pricing
5. Best Cloud Storage App: Google Drive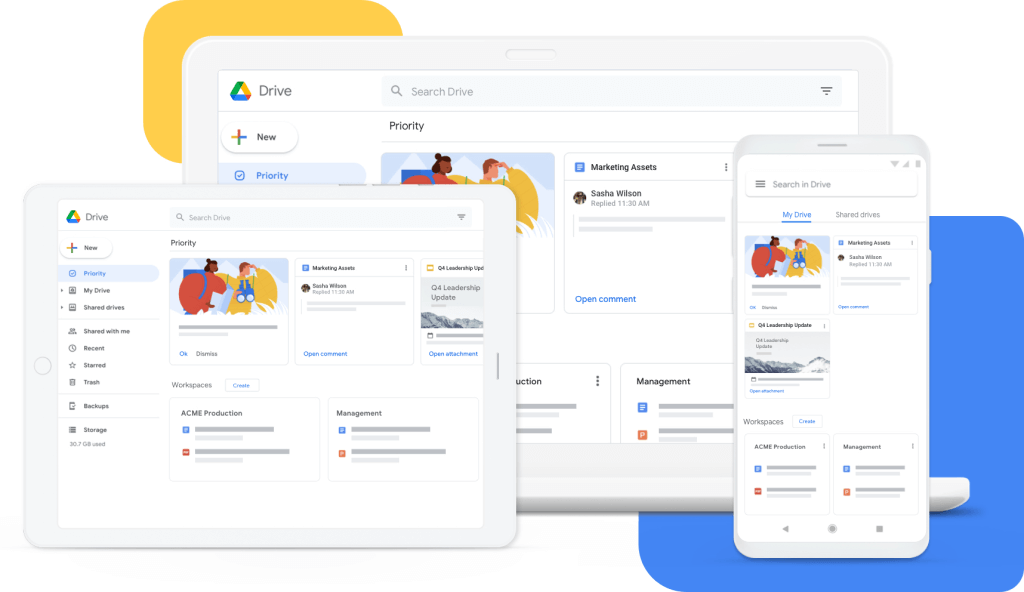 Documentation is an essential aspect of remote teams. And Google Drive is a great file storage application that easily allows teams to store files in the cloud. You can keep all your files in one centralized location, from documents and spreadsheets to presentations. And as Google Drive files are synced across devices, team members can view and update in real-time any document from anywhere.
Best features:
Accessibility
Compatibility with files of various extensions
Share your files with a custom link
Thousands of different templates
Backup
Plans:
15GB: Free
100GB: $1.99 USD/month per user
200GB: $2.99 USD/month per user
2TB: $9.99 USD/month per user
Build a Collaborative Remote Team
By this time of the year, and after a chaotic 2020, you've probably read thousands of articles that mention how remote workers are happier, more productive, less stressed, etc. However, the truth be told, remote workers can't be all of these without the right tools and the right management. If you don't implement effective processes and guidelines, the remote work paradise will become a nightmare!
With these 5 collaboration applications, working remotely will become easier than ever. The key is to balance all the applications so that you don't spend your entire work shift in video calls or Slack, or Trello. Additionally, remember that all teams are different and have different dynamics, so it's a matter of understanding what works in your team and what doesn't.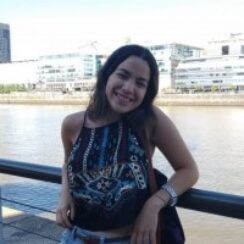 Author: Gabriela Molina

Gabriela is a journalist and the copy editor of ThinkRemote. She has been writing for online magazines and blogs for more than four years and has discovered her passion for remote work and the digital nomad lifestyle.
---
You'll also like to read: