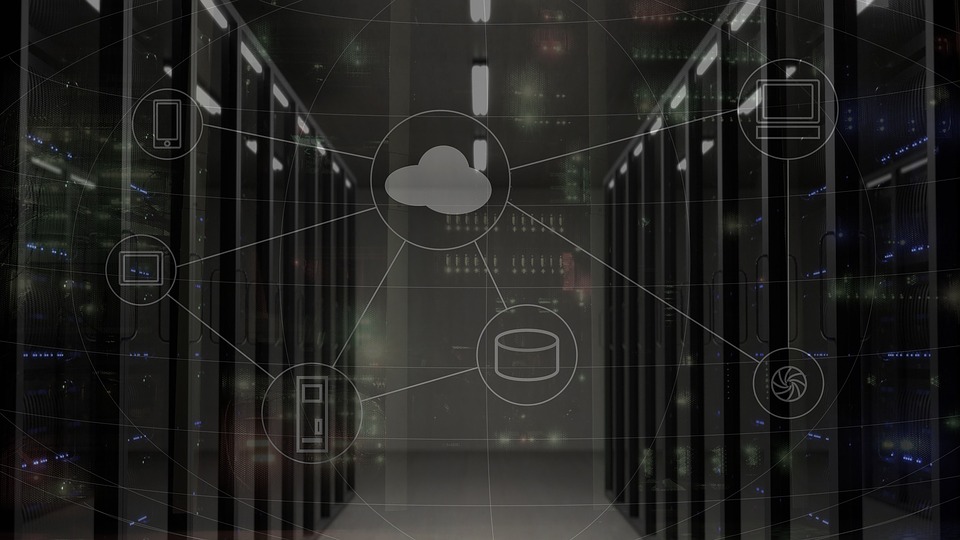 For many companies around the world, rooms were once humming with wires, blinking lights, and little black boxes. Now, most of these sit empty, with dust collecting or all the extra stuff of the business ending up in the way.
The cloud, along with cloud hosted communications, is the source of this big transformation and it has changed the landscape of IT. Some IT professionals find this as a great thing and some are doing the change, such as using a cloud-hosted PBX system, over time.
Cloud PBX is the best business phone system that runs with an internet connection. That does not require installing any PBX box as all systems work by using one cloud. Cloud PBX provides all services that are needed in an in-office phone system such as calling, voicemail, call forwarding, SMS, etc. Using a cloud-based phone system gives you an opportunity to make and receive calls from any internet device which is perfect for remote teams. For instance, if you receive a call regarding your customer service and the person who can solve the problem is working from home you can easily transfer the call to that person without any issues.
There are a lot of benefits that come with a cloud-hosted PBX and it can be a great option for you to choose. Some of the benefits that you should consider when it is time to use a cloud-hosted PBX includes:
1. Low Cost
You will be surprised at how inexpensive this method can be to help you host all of your data. The typical cost to go with a standard cloud-based plan is a reasonable monthly charge. This is much better than some of the traditional PBX systems out there, which can cost you thousands of dollars just to get started.
The lower price makes the cloud PBX a good option for you. Plus, you will get the benefit of being able to continuously update the system while having it accommodate as many users as you would like.
2. Flexibility
For a bit more in startup costs, you will be able to leave the standard version and get premium services. This allows for more flexibility through options like call recording and real-time analytics. There are also other options for plans so you have the flexibility to choose what is right for you.
No matter which of the plans you decide to go with, you do not need to worry about hiring someone to support the system. Even when things go wrong, you can rely on the people from PBX to take the lead.
All companies are unique and each one will need different things. The neat thing about the cloud PBX system is that it is designed to work for all companies, no matter what those needs are. You will have a flexible cloud service that can get all the work done.
3. Uninterrupted Service
Most cloud PBX providers will provide you with the 24/7 service that you need. This way, if there are some issues that happen will be fixed overnight, without you needing to worry about them the next day. The cloud PBX system will provide other features that you just can't find with the traditional system.
For example, with cloud PBX, you have the option to host video meetings for a large number of people 24 hours a day. You can also integrate it with some of the other popular apps like G Suite and more.
Unlike your standard PBX system, which is more prone to crashing from weather and other external factors, the cloud PBX has an impressive uptime and does not need as much maintenance in the process. With how important your time is, you will be thankful for how well this works.
No one wants to end up with a service that is down all the time, interrupting the hard work they need to do with their customers. With the help of cloud PBX, you will be able to enjoy the freedom of a system that works.
4. Security
Using a cloud PBX system will help you to store all of your data in a secure data center. From there, the data will then be moved over to the cloud before moving to individual devices through their app.
This makes it easier for employees to bring in their own devices and do their work without causing issues with security. Since all of the business data is stored in the apps, the employees will not be responsible for storing business contacts and information in their phones, which could expose a lot of data if the device is stolen.
Every company wants to make sure that their data is protected and secure. And this is hard to do on your own without a lot of resources and money along the way. With cloud PBX, you can get the security that you need to keep the data safe.
5. Improved Employee Experience
You will quickly find that cloud PBX systems are a great way to improve the experience of the employee. In a traditional workspace, all the employees will be assigned to their own landline phone that is given to them or to their specific department inside of the company.
When you use a cloud system, employees will be able to bring in their own phones and can then have access to it all through the help of the app. They do not have to get stuck with a work phone and can do the projects in any location that they choose.
This will give your employees more freedom than they had before because they have more room to move around rather than sitting at a desk, waiting for the phone to ring for them. This can make them more productive at the same time.
Whether your employees are out to lunch, need to move around to stretch their legs, or want the ability to get other work done, even when they are waiting for a call, the cloud PBX will allow this to happen. With this cloud service, you will have the ability to contact your employees when you need them the most, without having them stuck at their desk all day.
Choosing Cloud-Based PBX
There are many options that come when you choose to work with cloud-based programming. With the cloud PBX, you will be able to get all the security, ease of access, and special features that you need, along with the flexibility that your cloud-based services will need.
Cloud PBX will be one of the best services that you can use for your storage needs. Take a look at the benefits above to see how great this service can be for your business data storage needs.
You may also like to read: