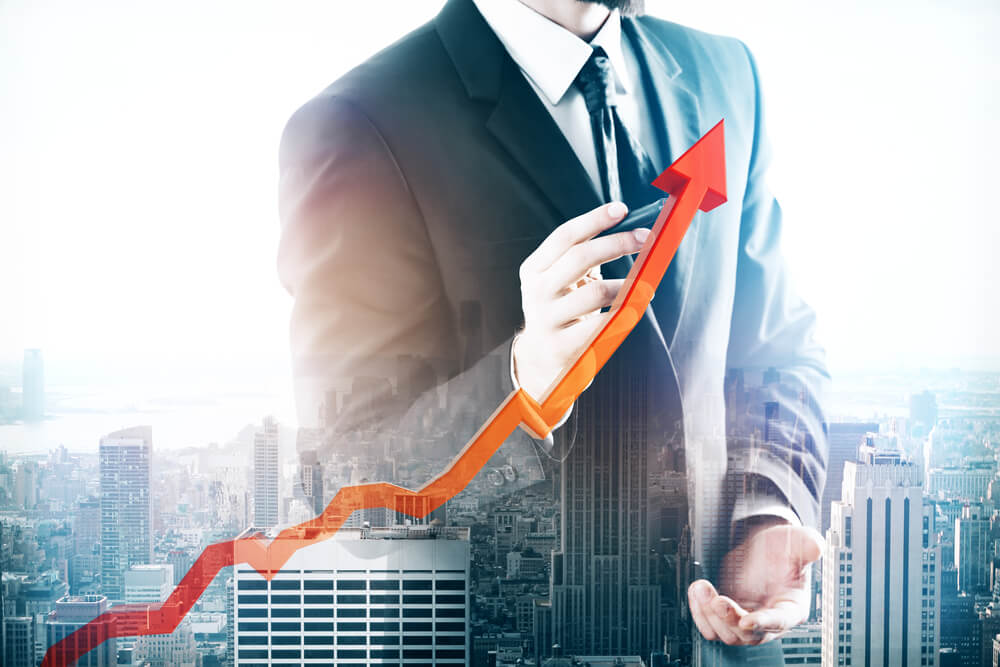 Gone are the days when building, launching, and maintain an eCommerce website was a daunting task. Platforms like Shopify, Magento, and WordPress have made it far easier for businesses to start an e-commerce store. People can purchase almost anything over the internet these days. Everything that people need to buy is easily available online, from high-quality apparel to jewelry, shoes, books, groceries, etc. The existence of e-commerce stores has made life much easier for people.
With that being said, because many businesses are running an e-commerce store, the competition is only getting tougher. So, how do you launch and compete in a tough e-commerce development company? That's what we're going to answer today.
8 Effective Tips to Increase Your E-commerce Sales
Setting up an e-commerce store is fairly easy, but running it is a whole other story. Don't worry, here are eight effective ways to boost your sales:
1. Set Up An Email List
The first thing that every e-commerce website has in common is the 'pop-up signup form.' The signup form shows on the homepage as soon as a customer opens the website. Most customers tend to ignore the pop-up; however, you need to acquire that email!
To ensure that users signup to your website, offer them a new account bonus, discount, or free shipping. Once you have emails, build a proper list and email them weekly if not daily (daily emails are annoying anyway, and you don't want them to unsubscribe). The weekly emails can include exciting offers, big discounts on their favorite products. The email list will help you retarget users that are interested in your products or services.
2. Optimize Your Ecommerce Website for Smartphones
Nobody wants to sit down, open a laptop, and shop online. People prefer using their smartphones on-the-go to place orders. According to Statista, in 2019, ecommerce sales worldwide amounted to 3.53 trillion US dollars, and by 2022, the revenue will go up to 6.54 trillion US dollars.
Optimizing your ecommerce store is a very easy task for your developers. All you need to do is make your design responsive so that it fits the screen size and allows ease in shopping.
3. Hire an SEO Expert
Another way to optimize your eCommerce store is by implementing SEO practices in your content and overall websites. Hiring an SEO expert will help you with the task. An SEO expert and a talented writer will help your e-commerce store reach the first page on search engines. A successful SEO strategy will attract organic traffic and boost your sales.
4. Offer Best Selling Items
Try to focus on a small number of products by studying the monthly analytical reports. Pick products that are being sold the most, and work towards them. Place your popular products on the landing page of your website to attract users to them. A 'best-selling' section will give your customers a starting point and boost your sales.
5. Market on Social Media
Now, most businesses have integrated their e-commerce website with leading social media platforms like Facebook and Instagram. The platforms offer paid advertisements that help you attract more customers.
Facebook – The platform offers ads within videos. Most people spend their time watching videos, which means if you market the right product, chances are your sales will increase. Facebook also offers sponsored ads that can be directed to specific customers who search for certain products on the internet. The feature is useful because you're putting your money where it's worth it.
Instagram – The most exciting feature that Instagram offers is the 'shoppable posts.' These posts are like regular Instagram posts that appear on the targeted users' feed. The posts are integrated with a 'Shop Now' button that takes the user directly to the website, which increases traffic and a potential number of customers.
6. Encourage Reviews for Social Proofs
Your biggest asset is word of mouth, which matters more than anything. Your business will only prosper if customers have good things to say about your products and services. People talk to each other, and news on social media spreads like wildfire. So, make sure to get reviews when customers buy from you. Those reviews act as social proofs that ensure new buyers that your business, products, and services are authentic and trustworthy.
One way to acquire reviews is by sending a reminder email to customers and encouraging them to give reviews on your website. Apart from the website, you can also encourage them to review on your social media pages. People tend to read more reviews on social media than the actual website. Make sure you get that review!
7. Offer Discounts on Special Occasions
Do you know what attracts a customer to your website? Personal and occasional discounts. There is no doubt that customers love a huge discount, and you can make it work.
Personal discounts – Automate your email service to send special birthday discounts to customers to encourage a purchase. Birthday discounts will make them feel special, and attract other users who want to enjoy birthday discounts as well.
Occasional discounts – Annual sales and slashed prices on New Year's, Christmas, or holidays according to the country. People never miss out on occasional sales, so make sure to send out that email.
8. Tap the Global Market
If you feel like your sales have become stagnant in your country, maybe it's time to attract a bigger market. Now it may seem like tapping the global market is scary, but if you use the right marketing tools, study analytical reports, and target the right customer, you're in. But don't just focus on paid marketing, revise your SEO strategies and content one more time.
Boost Your Sales Now!
There is always a possibility of your business becoming stagnant, which can feel daunting, but that's not something to worry about. To ensure constant growth, make sure to listen to and understand your customers. If you work around what your customers are expecting from you, your business will continue to prosper.
You May Also Like: