Finance and management often don't go hand in hand with many people. When it comes to keeping track of our expenses, we often feel a little too incapable of remembering everything. No wonder online payments these days keep track of where we spent, but lastly, with all the given options out there, it gets a little clumsy to collect all the data and put it to work. This article talks about the top best apps to manage personal finances and end miserable month ends.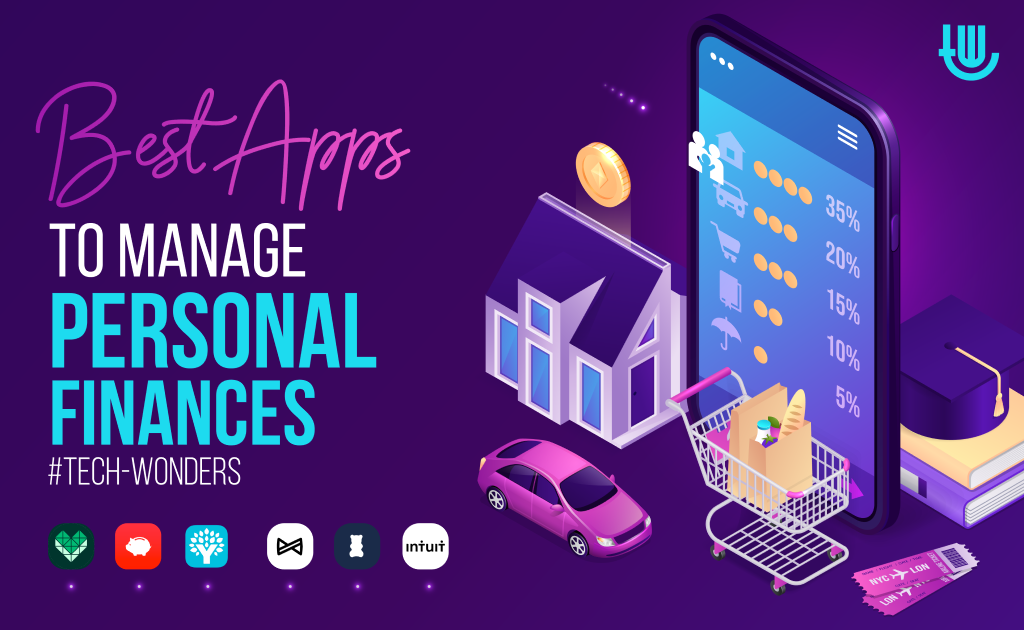 Best Apps to Manage Personal Finances
It's not difficult to do so, but managing personal finances can take some time to inculcate as a habit. So to smoothen the process and make the expense tracking hassle-free, we have come up with finance management applications that can be downloaded and used easily. Read on to know more.
Money Manager
Money Manager is an app suitable for people who need light to moderate support of finance apps. Get track of your daily, weekly, and monthly expenses with advance sorting features. To add more, you can save receipts as pictures to retrieve your expenditure memory and get budget settings to make goals. Their stats are presented in one of its illustrations that's not difficult to interpret for newbies. With this application, you're good to start a new habit and analyze your spending patterns.

Download it:
Android:
Size: 19 MB
Compatibility: Android 4.1 and up
iOS:
Size: 53.4 MB
Compatibility: iOS 12.1 and up
You Need A Budget (known as YNAB)
You Need A Budget is one of the award-winning financial apps that help you track your real-time data across multiple devices and share it with your family members. For the newbies and beginners, you can also attend their workshops that are live and free. To escape the boredom of figures, you can see all your finances in attractive illustrations that are easy to understand and save proactively. Called one of the best apps to manage personal finances for a reason!

Download it:
Android:
Size: 90 MB
Compatibility: Android 7.0 and up
iOS:
Size: 46.7 MB
Compatibility: iOS 13.0 and up
Albert
Albert manages everything you need to about investing and spending automatically. Apart from this, there's a bonus gift for the user every time savings are done. Albert believes in automating the process of investing and creates a custom portfolio. The 'Genius' team at Alberts works hard to give financial advice to help you achieve smart savings. This is not just it; get upto $250 balance in advance from your next paycheck without any interest and credit check.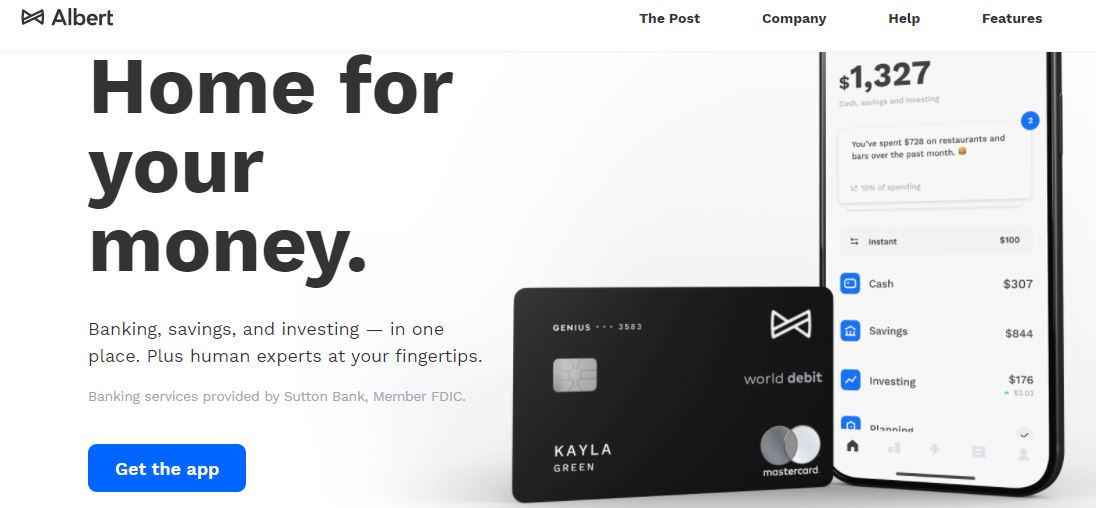 Download it:
Android:
Size: 77 MB
Compatibility: Android 5.1 and up
iOS:
Size: 201.9 MB
Compatibility: iOS 11.0 and up
Zeta
Zeta, a uniquely conceptualized app that helps couples manage their finances in one place. Everything is divided into two sections- individual and shared. Learn all the insights of both the accounts, track shared goals and expenses. Also, please keep all your split transactions and communicate about them in one place. As a couple, you get to control privacy, tracking what's essential for you, and keep memos for your partner regarding finances. Probably a cute idea for couples, intelligently put together, isn't it?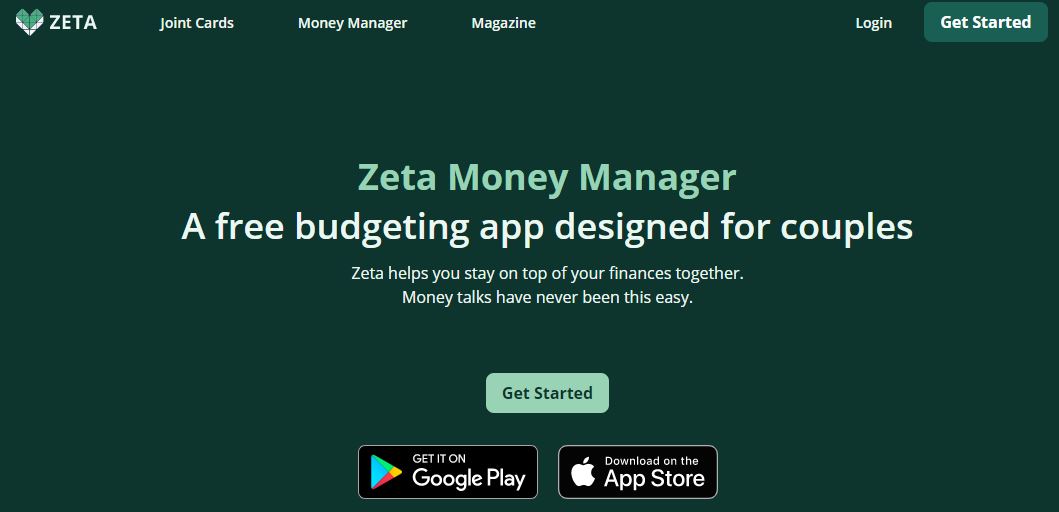 Download it:
Android:
Size: 61 MB
Compatibility: Android 5.0 and up
iOS:
Size: 74.6 MB
Compatibility: iOS 11.0 and up
Mint
Mint app provides a fresh finance experience just like mint. It allows tracking money, cash flow, investments, and expenses with personalized insights indicating places to save money. The user can also create different cards for goals and track his monthly savings in each section. Also, get timely notifications to avoid fines and penalties due to missed deadlines. Get a free budget planner and credit monitoring with proper security measures in place. Thus, it is one of the best apps to manage personal finances.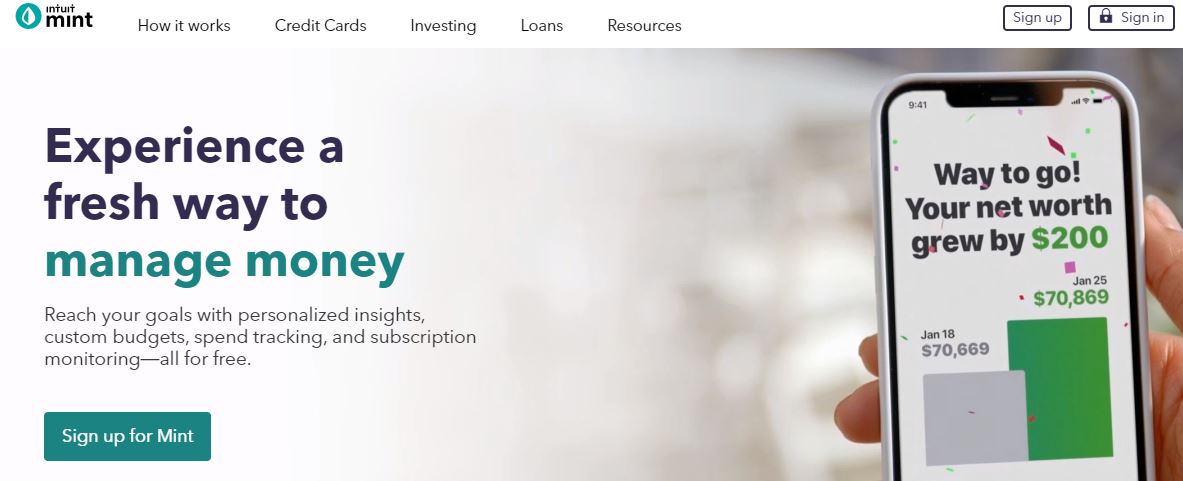 Download it:
Android:
Size: 106 MB
Compatibility: Android 6.0 and up
iOS:
Size: 720.1 MB
Compatibility: iOS 13.0 and up
Emma
Emma, as they say- your best financial friend, helps us to identify unwanted expenses and controls the budget. With established bank-level security that includes encryption of 256-bit level, you can stay assured with your data. Besides, Emma provides graphical data to analyze your expense habits by tracking them category-wise. Add your cards, crypto-wallets, money, and everything to one place with a few taps.

Download it:
Android:
Size: 69 MB
Compatibility: Android 5.0 and up
iOS:
Size: 80.2 MB
Compatibility: iOS 11.0 and up
Additionally, not an application but a website- Trim

Trim is all about negotiation, a unique concept where the user enters his essential bills and information, and it negotiates to fetch the best price instead of the current expense. Also, it optimizes and gets you the best budget, enables you to set goals, and helps its customers achieve them. Cut down and cancel unwanted subscriptions that Trim suggests by analyzing their user's expense patterns. Note that Trim is available only for PC and Mac.
Towards the conclusion of the article
To sum up, we realize that these applications give you a brief insight into your expenses and make the top best apps to manage personal finances. At the same time, our spending patterns are analyzed to come up with the best suggestions to give a wholesomely planned budget. We have chosen the apps that reduce human hassle to provide inputs manually and have seamless integrations to your banks and other expense channels. The impression made by Trim, Mint, and YNAB is remarkable, and thus, they stand in this article with appreciation. Which one is your favorite, do let us know!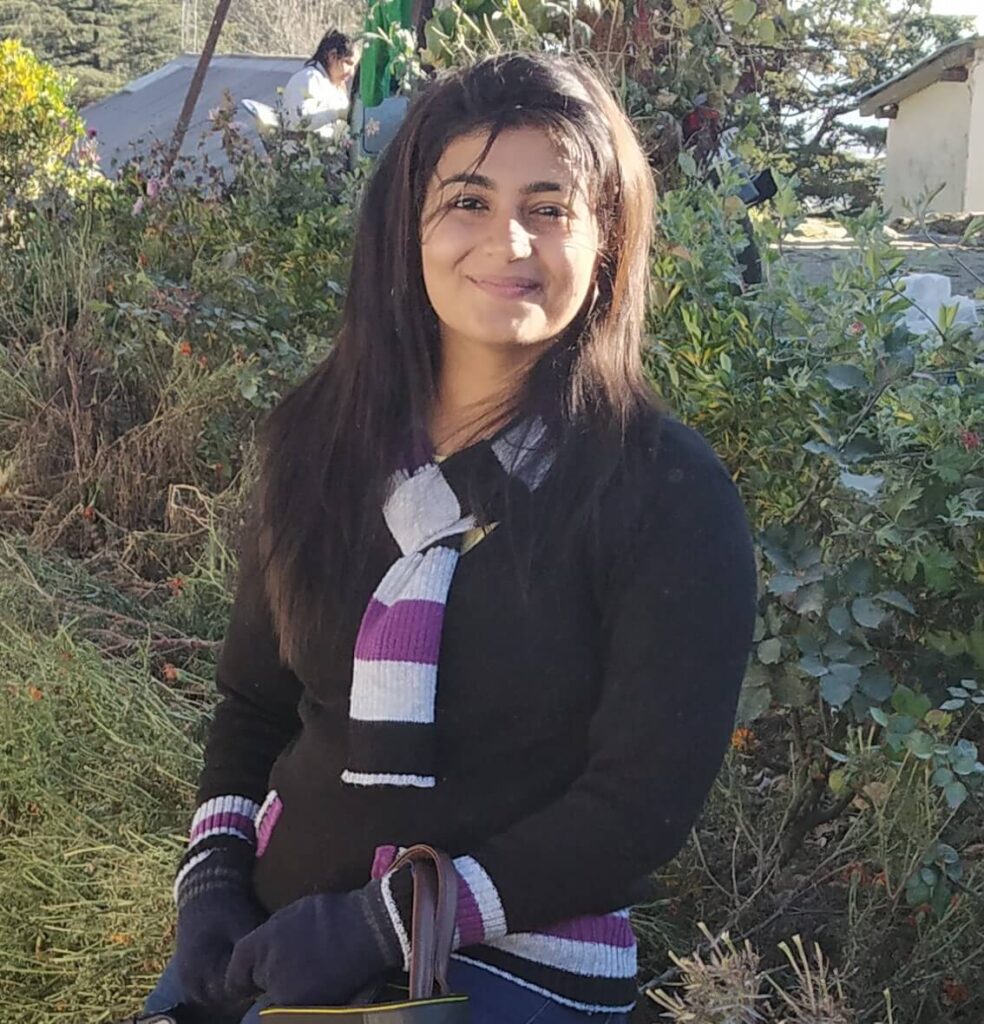 Author Bio:
This article has been written by Rishika Desai, B.Tech Computer Engineering graduate with 9.57 CGPA from Vishwakarma Institute of Information Technology (VIIT), Pune. Currently works as Threat Intelligence Researcher in CloudSEK. She is a good dancer, poet and a writer. Animal love engulfs her heart and content writing comprises her present. You can follow Rishika on Twitter at @ich_rish99.
---
You May Also Like