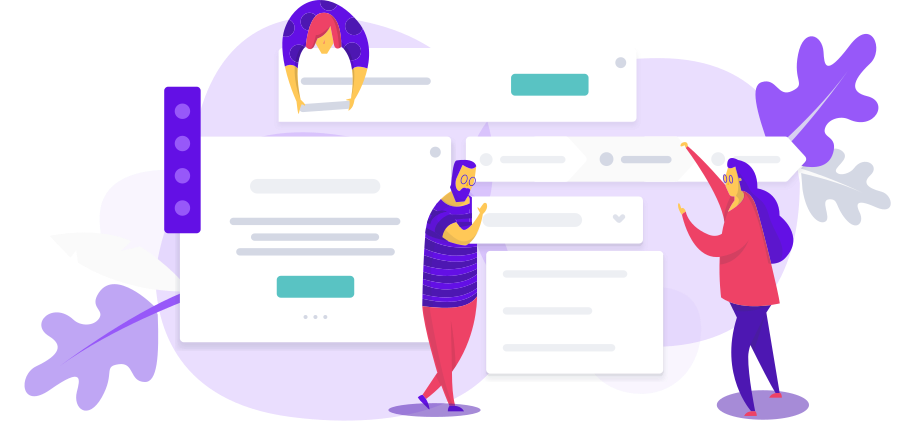 Traditional programming has been a part of the life of many people for a very long time. Nevertheless, there is one area of programming that is completely changing the way we conduct business today.
The use of no-code application development is particularly prevalent in machine learning. Also, it assists in the development and deployment of apps more quickly.
But what is a no-code platform? To begin, let's discuss no-code machine learning platforms and the relevance of this technology in business.
No-Code Platforms
Due to the ever-evolving demands of businesses, traditional programming approaches have become time-consuming and costly. As a contemporary field, no-code editor machine learning is sweeping over the corporate sector, notably for its capabilities to develop apps without requiring knowledge of a programming language.
These platforms are equipped with most of the things that are required to make an app. For instance, blog systems and e-commerce platforms have pre-built web pages, and are ideal for no-code platform design.
Moreover, product managers and business analysts can move more quickly and efficiently when using no-code while spending less money. Without having all the technical expertise necessary, it is a simple approach for those who seek machine learning platforms. The technical portions of ML are replaced along with more user-friendly paths when using no-code. It also lowers the barriers to entry into the machine learning and artificial intelligence fields even more.
The first thing that enters your mind when you think of a no-code machine learning platform is agility. Businesses can gain competitive advantages by getting their applications up and operating with less time than they would otherwise spend on traditional coding.
Creating an Application with a No-Code Website Editor
When comparing no-code with traditional coding, there are several significant distinctions to keep in mind. These distinctions are usually from the methods via which the apps are developed and delivered. Moreover, no-code systems that are authentic are entirely driven by meta-data. This simply implies that all of the apps created by no-code developers were saved as metadata. Once the application interface is provided to the end-user, these pieces of information are interpreted.
Another advantage of using no-code is that, even as the latest versions of an application browser are released, the functions of the previous platform will remain completely functional. As a result, when you develop apps with no coding, the features continue to operate appropriately even when the program is changed.
Consider the example of Microsoft Excel to better grasp what this functionality is all about. Even as the latest versions of Excel are released, you can still read and modify files that were produced using older versions.
The Advantages of No-Code Websites
Here are some of the advantages of no-code:
1. Internal Resources Optimization
Organizations can function successfully without a lot of internal resources or IT expertise if they use a no-code web editor online editing platform. Costs are incurred when firms are obliged to outsource their activities or engage expert developers. When using a no-code platform, though, any developer with minimal abilities can make many types of applications without incurring additional expenses or resources.
2. Fast Delivery of Application
Businesses can develop apps faster by using a no-code online editing platform than with traditional coding approaches. Since they do not have to hand-code every line, developers can cut down on development time.
3. Integrate Changes Quickly
Developers might need to alter coding in the middle of developing an app due to changes in business demands. This costs time and resources, and it's tough to do in traditional code.
However, with a no-code editor, developers can easily incorporate modifications and expand the functionality of their apps as needed. The development process is streamlined and the time-to-market is considerably lessened.
4. Reduction in Total Cost of Ownership
Using no-code online editing platforms might dramatically lower your total cost of ownership. No-code web editors are low-cost alternatives to conventional coding that incorporate contemporary digital needs while also reducing an organization's efforts. Since a no-code platform does not require the same level of effort and technical expertise as traditional coding platforms, the organization might significantly decrease its workload. Moreover, by building enterprise-level apps, a company may optimize and automate its business operations.
How Do No-Code Web Editors Help During the Coronavirus Pandemic?
The coronavirus outbreak has created an unusual scenario in which most firms are reconsidering their ways and procedures to survive. No-code platforms are no exception, and organizations are using them to improve their interactions with their workforce and consumers.
With the worldwide pandemic, most firms are reconsidering their app development strategies. Many businesses are more worried about operating on a shoestring budget. Every business is under pressure not just to fix what is broken, but also to look for different ways of creating something new.
Due to its general efficiency, no-code website editors are also popular. According to 451 Research, no-code can minimize development time by as much as 90 percent in some situations. Companies are also using the expertise of their existing staff, namely their IT departments.
With the no-code revolution, we can see many businesses utilizing their existing IT teams and business analysts to implement no-code machine learning platforms. As a result of this, businesses are re-evaluating how they handle their workforce. The shift in traditional processes will result in changed hiring requirements in the coming years.
Workforces have been compelled to operate remotely as a result of the pandemic. This has resulted in logistical issues that may be addressed with no-code website editor solutions. It will be interesting to observe how the outbreak continues to shape the development and adoption of no-code apps with the coronavirus causing chaos for companies and laborers throughout the world.
Conclusion
The construction of applications using no-code web editors and machine learning platforms is possible, even without the need for conventional programming languages. Furthermore, such technologies have fundamentally transformed how companies work these days, not just in terms of saving time and money.
You might also like