The social media marketing world is booming. With the increased competition of social media marketing, the marketers are looking at some Hootsuite tools. It is one of the most powerful social media management tools used in all the top Fortune Companies.
If you check the ranking of the most popular social media marketing tools, Hootsuite will probably rank first. So, you can imagine how popular it is. So, let's take a look at the most excellent features available in Hootsuite first.
What Is Hootsuite? What Are Its Best Features?
Hootsuite is the most popular social media marketing tool that covers all the aspects of digital marketing. Some of the best features available in Hootsuite Mobile are;
It is cost-effective. The minimum upgrade costs $29/month.
Hootsuite collaborates with the team members to manage social media accounts.
It engages with customers to maintain a positive brand image.
Hootsuite allows people to publish content on diverse social media platforms.
Despite the many attractive features, there are some drawbacks to it too. The ROI calculator for the ecommerce platform of Hootsuite is complicated, which allows many professionals to face problems as they use it. Even the accessible version of Hootsuite has minimal features. So, it is not affordable for every small business to upgrade from time to time. That's why we will recommend the best alternatives of Hootsuite for social media management.
What Are The Best Alternatives Of Hootsuite?
If you want to get rid of the ROI calculator of Hootsuite complexities, you must look at these alternatives to social media management.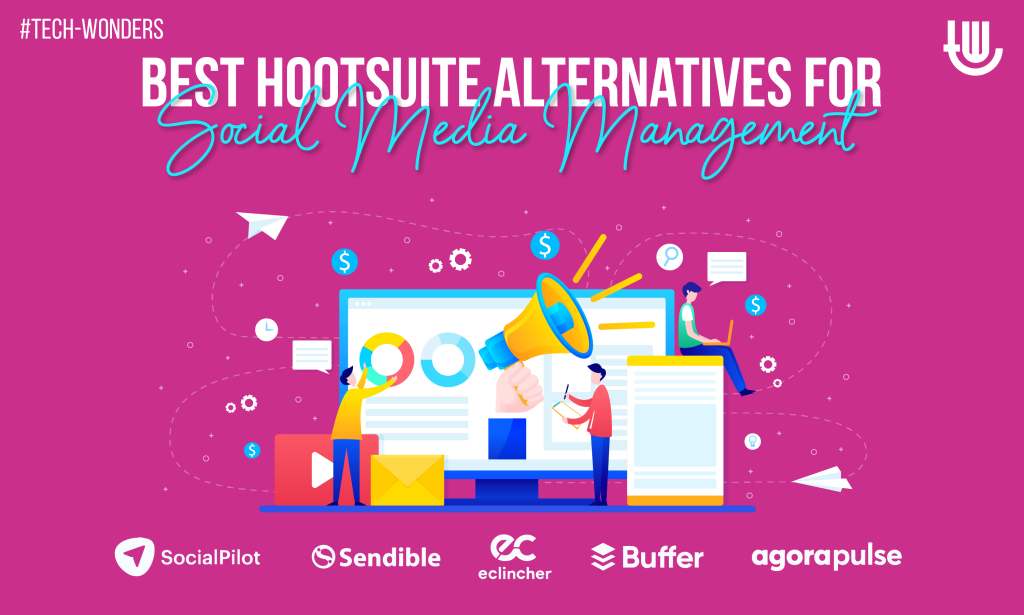 1: Agorapulse
It is the best cloud-based social media marketing tool for small and medium-sized businesses. It helps companies publish diverse content on social media, engage with the audience, and monitor the marketing analytics. The best feature of Agorapulse is social listening. So, a digital marketer can quickly jot down the trolling comments or the angry comments from the bulk and deal with those before they harm the brand. The medium plan of Agorpulse costs only $89/month.
Pros
The team collaboration feature is helpful because it identifies tasks and assigns them on social media platforms.
The reporting feature of this tool is also user-friendly, and it lets people track likes and comments quickly.
Cons
The tool is not so compatible with LinkedIn. It also does not support the video publishing feature on LinkedIn.
While uploading images on Facebook also, sometimes, this tool does not cooperate.
2: Buffer
Buffer is also a cloud-based social media marketing tool. People who use it can easily schedule social media posts, create tasks, assign tasks, and record performance metrics. The content publishing feature of Buffer is the most beautiful thing in the package. This tool has three plans, and the pro plan starts at only $15/month for eight accounts.
Pros
Buffer's interface is easy to learn and easy to use. So, when it comes to integrating the tool with any social media accounts, Buffer is a pro.
With Buffer, you can schedule the same post for several social media channels at the same time.
Cons
Buffer does not integrate with YouTube, so it is one major drawback of this tool.
The reporting feature of Buffer is pretty essential, so it sometimes misses out on some crucial details.
3: eClincher
One of the best alternatives for Hootsuite is eClincher. It has many features such as posting, social listening, analytics reporting, monitoring, engaging audience, etc. So, if a small business owner plans to use it, it can check the social media activities and social interactions directly in the inbox. When we were collecting reviews for each of these tools, it got the most amount of recommendations. The starting price of its basic plan is $59/month for ten accounts.
Pros
While looking for third-party content, the content suggestion feature of this tool is the most effective.
It has an excellent customer service team that is responsive and efficient in handling any queries.
Cons
The user interface of this tool is a bit obsolete, and that's why many users face difficulty in using it.
The learning curve of eClincher is a bit slower than some of its other competitive counterparts.
4: Sendible
For digital agencies and small-sized businesses, Sendible offers several attractive features. It allows the users to schedule social media posts and track social interactions. However, the most beautiful part of Sendible is CRM. With CRM, you can manage the quality leads that are generated from diverse social media platforms. The starting price of this tool is $29/month.
Pros
The product interface of Sendible is easy to use, and it is also easier to learn.
The reports that this tool publishes are pretty detailed and beneficial.
Cons
The approval management of this system is faster and much more straightforward, so people find it easy to use.
It integrates with social media platforms quite seamlessly, but its Instagram integration might have some issues.
5: SocialPilot
SocialPilot is another good alternative to Hootsuite, which lets users schedule social media posts and track the engagement metrics. The best feature of this tool is that it costs relatively low than the other market competitors. It is a good tool that helps marketers from scheduling posts to analyzing posts' performance. It costs $30/month for 25 accounts for the basic plan.
Pros
The team collaboration option of this tool is quite helpful. Like Agorapulse, it also helps to identify tasks and allocate tasks on social media channels.
Since it costs so low, that's an advantage because many small business owners can easily afford it.
Cons
The analytical reports of this tool are pretty simple. However, it is not at all detailed, so that troubles a lot of marketers.
It cannot post messages on Facebook groups.
Conclusion
If you think that all these Hootsuite alternatives may work for you, you can start using any of these. We have mentioned the basic price and some of the best and worst features of each tool. So, you can identify which one of these you need to use. Even large-sized businesses can also consider these tools.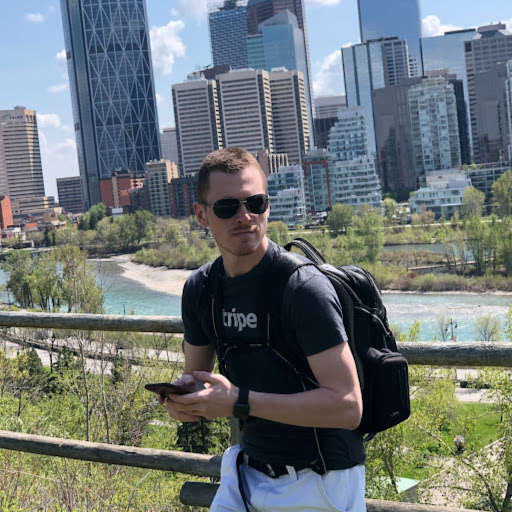 About Author:

Rogen Rosenberger is a professional content writer with years of experience in blogging. He graduated from Stanford University, California, and then started his career in blogging. He contributes to many authority blogs such as Blogsteller, Dream And Travel, Tour And Travel Blog. He also likes to write in many international magazines and journals.
---
You might also like