Almost every online teaching method will fail without clear management and proper guidance because even the best innovative solutions, games, or multimedia learning will not work if it is not organized. This is where Learning Management Systems (LMS) solutions help, as they have both free and paid options available. The most important is to focus on customization and import/export features, as it will have you continue with what you already have by keeping it all in one place as you choose the LMS tool that fits you.
7 Best Free LMS Software Systems for Online Teaching Purposes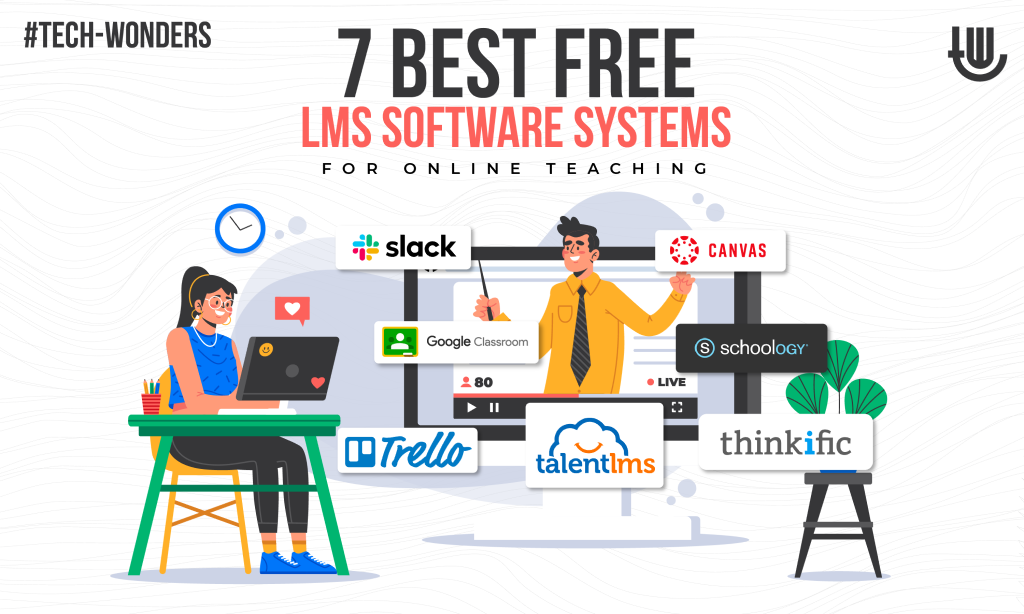 1. Google Classroom.
Without a doubt, Google Classroom is one of those tools that easily make it to the list of the best educational software for students of all ages. The reasons for that include high compatibility with Google's suite of products that will be essential for Mac users or those who prefer free apps that offer familiar additions free of charge. Google Classroom will help educators create private and group classes, special exam assignments, and use screen sharing and progressive grading capabilities.
2. Canvas.
If you would like to focus on K-12 and colleges as you develop a unique learning course, choosing Canvas as your LMS solution is a great idea. Since it is free for educators, it offers numerous options to create multimedia-driven courses. Starting with assessments and grading systems to video discussions and AI-based tutoring, you can also add various templates that are created by other educators. It also includes analytical programs, alerts, and notifications that will help you to focus on creative tasks.
3. TalentLMS.
This LMS tool focuses on a mixture of teacher-guided and student-guided sections, where you can create learning assignments from scratch and provide students with individual rights. It makes it possible to add alerts and set access rules to make certain lessons available only when some assignments have been passed successfully. It offers a personal messaging system and video comments, which will help students learn in a face-to-face interaction without all the problems related to Zoom streams. It has an automatic grading system that makes it easier to save some precious time. The free version has no storage limit, which is essential for design or fashion courses.
4. Thinkific.
This LMS is the best option for creators of e-learning courses. It is still a great way to test your skills as an online teacher, as it lets you create courses from templates and brand your learning method accordingly. It implements a drag-and-drop system, which is good for those cases when you haven't tried LMS solutions before. You can add text, video, audio files, and even share blog posts. If writing a good introduction or editing your text for accuracy sounds challenging, consider TopEssayWriting as you create. Thinkific is free for up to three courses, but you can add an unlimited number of students.
5. Schoology.
Schoology is LMS at its best because it has amazing collaboration features, distribution of assignments, and analysis tools that will help teachers control the progress of every student individually. You can create surveys, quizzes, and various reports for parents or other educators. The best part, however, is the community as you can download external tools, games, presentations, and instructions created by other educators. Schoology is a great mobile app that lets you make changes 24/7.
6. Trello.
It's a great project management tool that uses charts and the Kanban learning method. If you would like to test an innovative project or evaluate students based on a certain standard, installing Trello is a great way that can be distributed free of charge. It offers over 18 different interface languages, which is a great factor to consider if you plan on adding exchange students or language learning courses.
7. Slack.
If you want to choose something advanced for tasks like college coursework or dissertation projects with good data protection, choosing Slack is a better option. It has tools for video conferencing, email, customized alerts, and all kinds of updates. While it may be a bit challenging to learn, it has great chat features and represents a good medium to share all your data like scanned documents, audio, pictures, and video files. All it takes is the web browser.
Privacy and Copyright Issues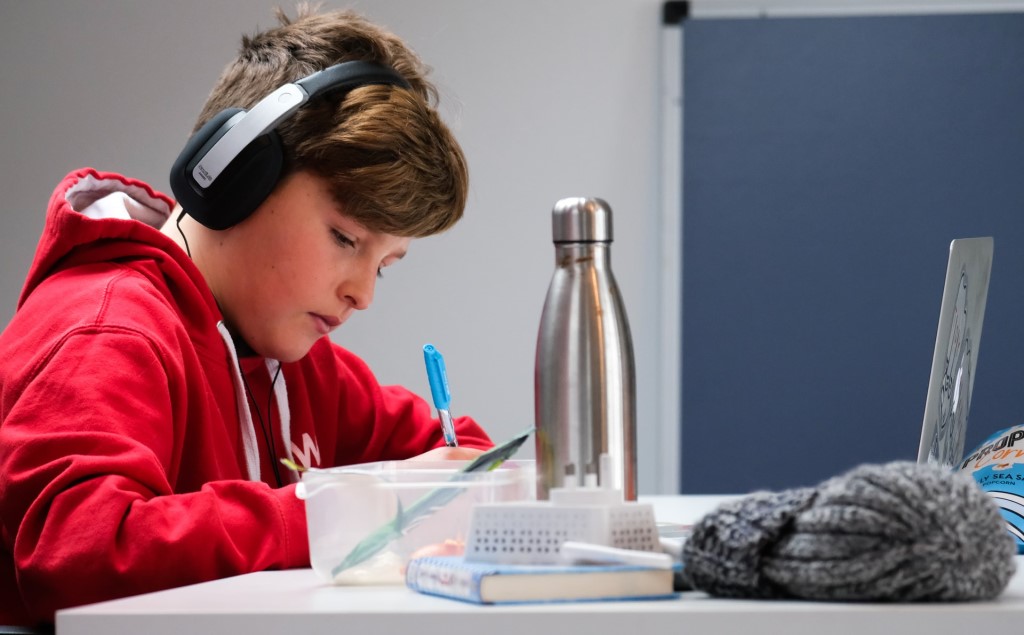 Remember that all content that you create as an educator will be shared via a relevant LMS system. It means that you have to set access and user privileges to prevent students or other educators from editing or accidentally deleting your files. Another important aspect that must be considered is the protection of intellectual property online, especially if you are offering your unique author's (branded) methodology. Approach it just the same way as you would perceive social media platforms.
You might also like