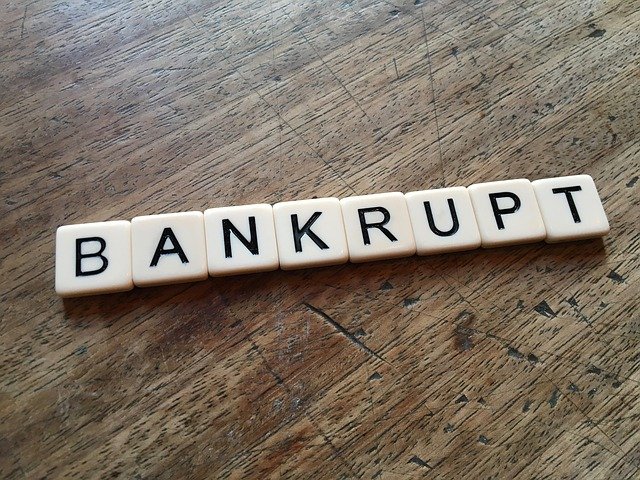 It's hard and stressful to get out of bankruptcy. But here are essential tools and ways that will help to get out of the situation. There is no doubt declaring bankruptcy gives you relief of clean financial status. But here is a problem that you will have to deal with: a bad credit score. A good credit score provides a strong base, but if you declare yourself bankrupt, it stays on reports for up to 10 years. So, it's vital to look for ways that will help to improve your financial condition. Thus, let's start with this:
Why do you need to improve your credit score after bankruptcy?
There is no doubt that bankruptcy is painful. So, if you want to remove the aftershocks, try to improve your credit score as early as possible. However, it takes up to 12-18 months to improve a credit score. But most people see improvement in one year by taking proper actions. Here are a few examples of drop-in FICO credit scores that are caused by bankruptcy.
| FICO credit score | Status | Av. drop in credit score |
| --- | --- | --- |
| 800-850 | Excellent | 200 points |
| 740-799 | Very good | 200 points |
| 670-739 | Good | 200 points |
| 580-669 | Fair | 130-150 points |
| 300-579 | Poor | 130-150 points |
Note: But it's vital to remember that the credit score doesn't go lower than 300 points here. A credit score shows that you are bankrupt, but credit bureaus want to ensure you can improve the situation.
Reasons to improve credit score:
Your payment history, credit scores, and financial stability decide the future of how lenders will work with you. But if you don't strive to improve the score, it would harm your financial health. Here are the following areas where a good credit score helps.
Help in getting a car loan
Buying a house, apartment, or renting
Help in getting low-interest-rate loans
Get a loan without qualified co-signer
Security deposits and returns of safety deposits
The repayment schedule of student loan
So, if you want to deal with challenging times, you must adopt ways to improve financial conditions. Thus, it's best to take a fresh start rebuilding from scratch.
Best ways to fix your finances after bankruptcy:
"Bankruptcy provides a fresh chance to the debtor."
If you think that you are on the road to improvement after bankruptcy, it's not enough. You will have to prove yourself in the eyes of lenders. So, building a good credit score after bankruptcy is like starting from scratch. But before finding ways to improve financial conditions, here are the steps you will have to take to rebuild credit.
Check credit reports
Check credit score
Seek credit product
Rebuild finances after bankruptcy
But it's also essential to practice good habits to improve the score. Here are the top ways that will help to improve financial conditions.
Redesign your budget:
Budget preparation is the main thing that plays a crucial role in rebuilding credit scores and finances. In this way, you will know what went wrong that led you towards bankruptcy. Later, you will be able to correct the problem. So, at first, here are the following types of expenses that you need to sort out.
Fixed expenses
Variable expenses
Irregular expenses
So, make three columns and list down your fixed expenses. For instance, write down payments about bills, housing rent, and car payments, etc. In this way, you can plug the holes in your budget. Moreover, try to spend at least 10% less on the income you are making. So, design a budget based on the payment of four days. Later, you will be able to add a certain percentage in savings.
Try to build an emergency fund:
If your money is visible, then you would have more temptation for spending. So, it's better to design an emergency fund for saving. Later you can use this fund for paying off debts and credit limits. Apart from this, it is a reality that unexpected bills happen like car repairing, medical bills, and home repair bills. So, always prioritize your emergency fund over investment. Keep at least one month's income in your savings so that you can use that later in hard times. Apart from this, here are tips for doing the budgeting:
Examine 3-6 months of expenses on bank and credit card report
List down the detail where your money is going
Identify the areas where you are overspending
Decide the limit that you are going to put into an emergency fund.
Moreover, work with your family to create a budget that goes best with your requirements. In this way, you will ensure everyone is on the same board.
Capture a secured credit card:
It's vital to get a secure credit card because it is one of the best ways to start rebuilding your credit score. But if you are applying for a secured credit card, here are the things that you will have to consider.
Don't go up for the service that asks for the vast amount of startup fee.
Moreover, ensure that your lender reports to the top three credit bureaus. In this way, your score will begin to improve.
Keep in mind that banks may take years to approve your secured credit card. So, meanwhile, you should start focusing on savings that you can later use.
You can automate the use of a card by automating payments each month. For instance, you can pay monthly magazine fees, subscriptions, gym fees, phone bills, etc.
Furthermore, keep in mind that 35% of your credit score is made up of payment history. So, always pay bills on time, and in this way, you can make significant changes to the score.
Start investing:
The fourth and foremost thing to build your financial position is by investing money. However, after keeping a specific amount in an emergency fund, start making investments. After gathering a certain amount in an emergency fund, later, you can use that amount to invest somewhere else. You also have an option to start with the tax-advantaged retirement account if your employer offers 401k or other retirement accounts. On the other hand, you can open your own IRA to have complete control over investments. You can take help from a paystub generator to keep track of the total earnings that you are making in a year. Proper planning is a thing that will help to fix your finances after getting bankrupt.
Conclusion:
The bankruptcy process is emotionally stressful, and you will have to work hard to gain financial health. So, invest your time and effort, but in the beginning, start evaluating your spending habits. It's a slow process, but by adopting the right ways, you have the hope to bring things on the right track. So, follow the above tips and start going on the road of financial abundance.
You might also like