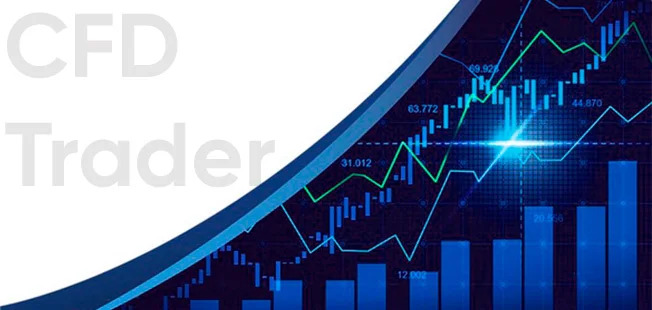 In a quick decision, CFDTrader.io swooped in and acquired Laneaxis.io for nearly seven figures. Why such a high price for the acquisition, you may ask? Well, Lane Axis brings quite a bit of value to the table, and CFD Trader has a customer base that would love to gain access to their knowledge. As usual, knowledge is power, and it can come with a steep price. Regardless, CFD Trader sees the potential, and they wanted to make sure they secured it. Furthermore, Lane Axis is well aware of its value and wanted to make sure that the right people acquired them. In this article, we'll break down the details of this acquisition and the services of each website.
CFD Trader: The Social Butterfly
Simply put, CFD Trader gained popularity due to their moderate community of traders and their trading calls, which have found success for quite a few investors. As word got around, CFDTrader.io started creating a pricing structure for their services. Although they don't offer brokerage or portfolio management services, they happily perform due diligence daily for the sake of their community.
Even with their paid services, they still offer their customers plenty of free trading content via email and their social platform on CFD Trader. As for Lane Axis, they are a team of enthusiastic data analysts who seem to have tried and proven themselves repeatedly. The social aspects of CFD Trader allow traders to bounce ideas off of each other before committing to a trade or vet their own research against someone else's. Below are a few of CFD Trader's primary features.
CFD Trader's Features
A proprietary social platform that's exclusive to the users of their platform.
Paid services including trading calls for day trades, short and long-term trades, swing trades, and more.
In-depth analytical reviews with their trading calls.
An area for traders to suggest coins for CFDTrader.io to review and draft analysis.
How Laneaxis.io Will Help CFD Trader Grow
Essentially, Lane Axis is famous for their market analysis and being able to catch trends before they become trends. As the company is a team of highly enthusiastic traders with a professional history in the financial market, they can work together to provide highly accurate future analysis of cryptocurrencies.
Traders have had endlessly positive things to say about the website as they make it easy to understand for investors of all types and provide it in a digestible format. LaneAxis.io is pretty clear-cut with its layout, and they always inform investors to do their due diligence with the information provided. I've listed a few of their website's main features below.
The Primary Features of Lane Axis
Data analysis on cryptocurrencies with new information provided on a daily basis.
Premium market analysis for coins upon request for a small fee. According to their customers, the returns seen from this service have been well received, and the information is worth the price.
They take privacy seriously by never storing your personal information on their servers and utilizing trusted third-party encryption.
Laneaxis.io makes sign-up relatively easy, only requiring an email to get started.
To Conclude
With a powerhouse of team members from CFD Trader and Lane Axis, their current and future clients will have a field day with the results if they're able to keep up with the returns. Furthermore, I'd like to clarify that neither company can guarantee any monetary gain and does not provide any kind of direct brokerage services. Aside from this, CFD Trader will be working day and night to get both companies' services integrated quickly.
You Might Also Like: